Washington Dulles built an expensive train to carry passengers between terminals which started operations in 2010. But they don't really do that, at least they don't do it for all passengers and they don't take passengers of the airport's major airline anywhere near their gates.
Instead they also have a system of "mobile lounges" or moon buggies that carry passengers slowly across active taxiways to their terminals. Many United passengers still have to use them, for instance. They were a revolutionary idea, an 'idea of the future' 60 years ago. With hindsight they just seem quaint to outside onlookers. To Dulles passengers they're inconvenient. They don't take you directly where you're going. They have to stop for traffic. And they aren't traveling continuously, you board and wait for departure and they have to be driven by a person.
But they don't only take passengers between terminals, they also greet many international flights on arrival. If one meets your aircraft, instead of merely having to take one to customs and immigration, you board and sit and wait and wait and wait until the thing fills up. It's the longest minutes after a long flight.
Of course Washington Dulles was a white elephant even when it opened in 1966, and the airports authority one of the most corrupt in the country.
They say air travel is much safer than driving. It's much safer than being a passenger in a mobile lounge apparently, too. Because on Tuesday Avianca passengers successfully arrived in the U.S. and then their mobile lounge went into a ditch sending two passengers to the hospital.
The people mover, carrying 37 Avianca airlines passengers arriving from Bogota, Colombia, crashed just before 2:30 p.m., as the vehicle navigated uneven pavement outside gate B50. An hour later, officials said the uninjured passengers had arrived safely at the terminal for customs processing, following medical evaluations on board.

… "An emergency crew arrived, they made sure the lounge was stabilized and then they boarded the lounge to evaluate the passengers," Yingling said.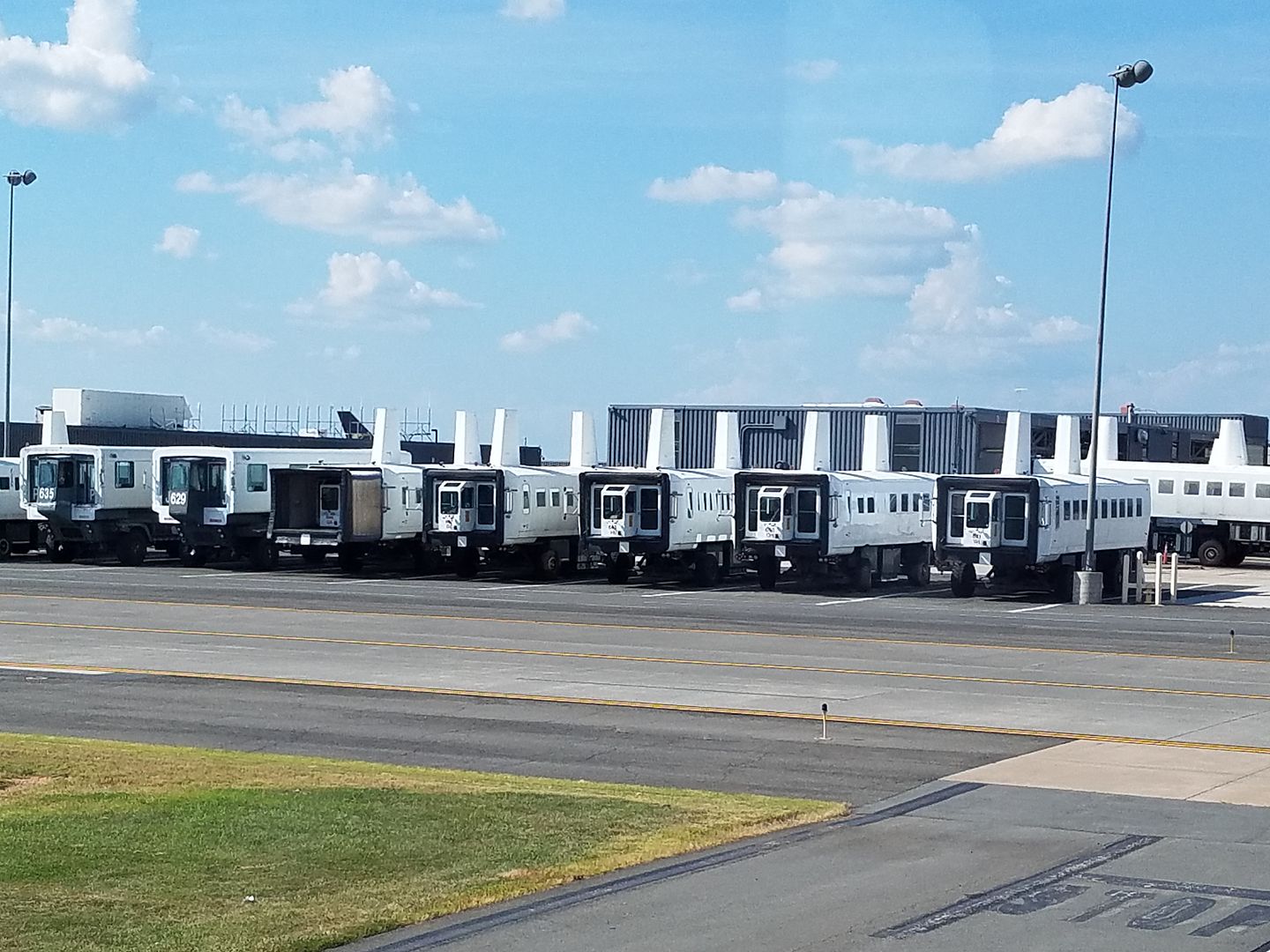 This presents an interesting issue I hadn't considered: what happens in an emergency, when passengers need to go to the hospital but haven't officially entered the country yet?
Obviously when Asiana 214's tail struck the seawall short of the runuway in San Francisco three years ago, passengers were rushed to the hospital. It hadn't occurred to me to ask the immigration question, so perhaps readers know how this is handled?