I've had several American Airlines flights recently where seat power was inoperative. The airline promised a proactive maintenance program to ensure working power back in the fall of 2017. The program never saw light of day back then because it was deemed too costly.
That's why I travel with UK power adapters. The three-pronged grip will stay in the outlet, while U.S. plugs will fall out of an outlet that's not properly maintained just enough to lose charging capability.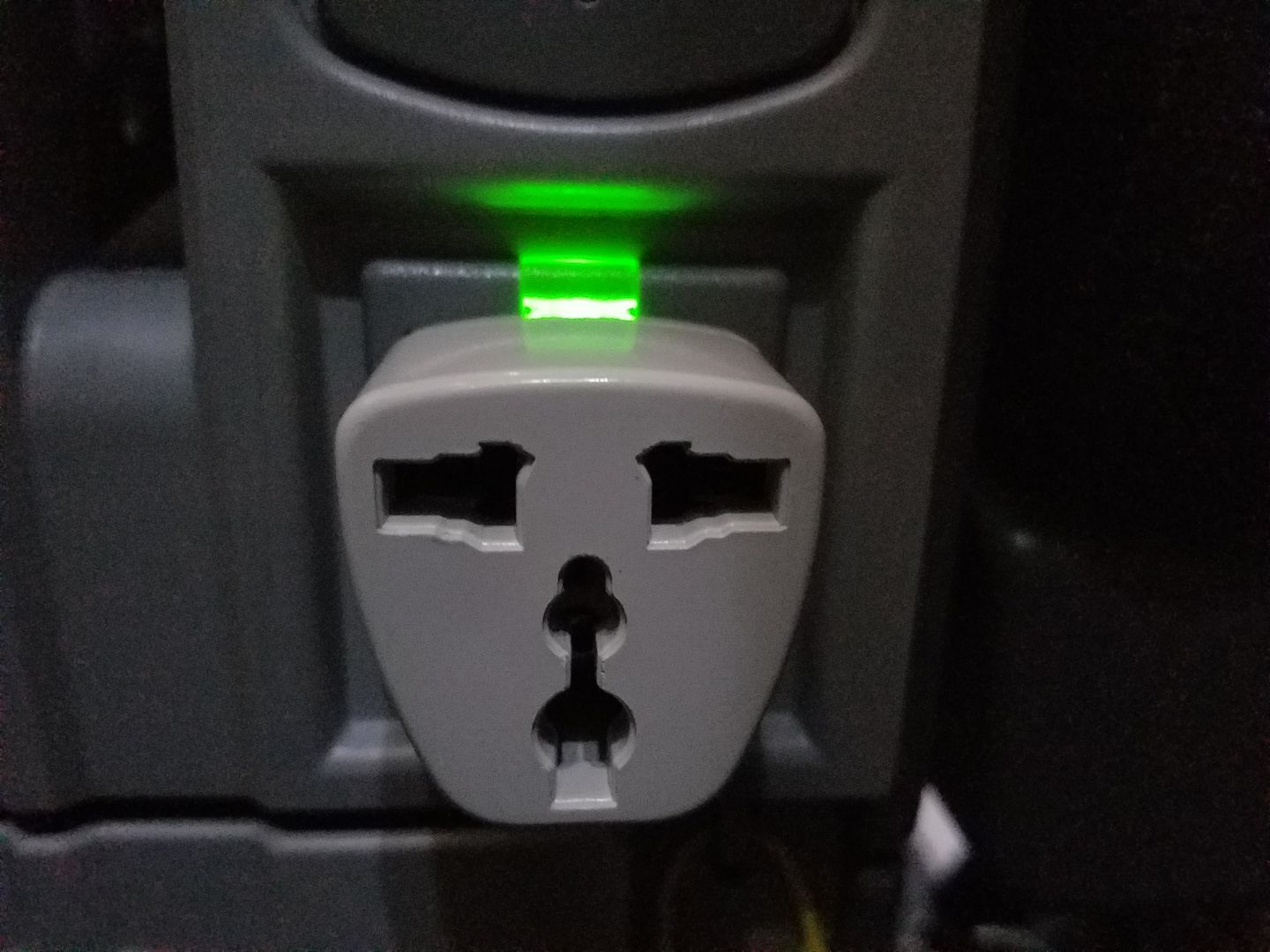 Recently, though, the power issue has been different – fully plugged in, no power. However if you're on an airline where the outlet won't hold the plug properly in place you have two choices: carry a spare U.K. power adapter in your bag, or do what this enterprising United Airlines passenger did: MacGuyver it with a face mask. Brilliant!
Proper way to use a mask on #United #UAL Flt… so you can actually have power on the #worst_designed #Boeing outlets ever! In my 1M mi on UAL I have yet to use one of these outlets w/o the plug falling out. Tk God I have an engineering background and I am innovative! #McGyver pic.twitter.com/LrGC3mMeqc

— Vince Tornillo (@VinceTornillo) November 2, 2021