I've found that power outlets on planes 'wear out' and it's hard to get your power cord to stay in the socket, sometimes I'm jiggling the cord to get the perfect goldilocks spot — not too far in, not too far out, the plug has to be just right in order to pull any juice.
This happens to me most often — by orders of magnitude — on American Airlines and I've even experienced it with their new delivery aircraft.
But there's a simple solution to improve the chances that you can use the outlet at your seat successfully… without having to find the perfect spot, and hold the cord in place for the length of your flight.
I carry a U.K. power adapter in my bag. I plug that adapter into the outlet at my seat, and then plug my power cord into it. The UK adapter's prongs aren't worn out as often, and the three prongs hold the adapter in place in the outlet.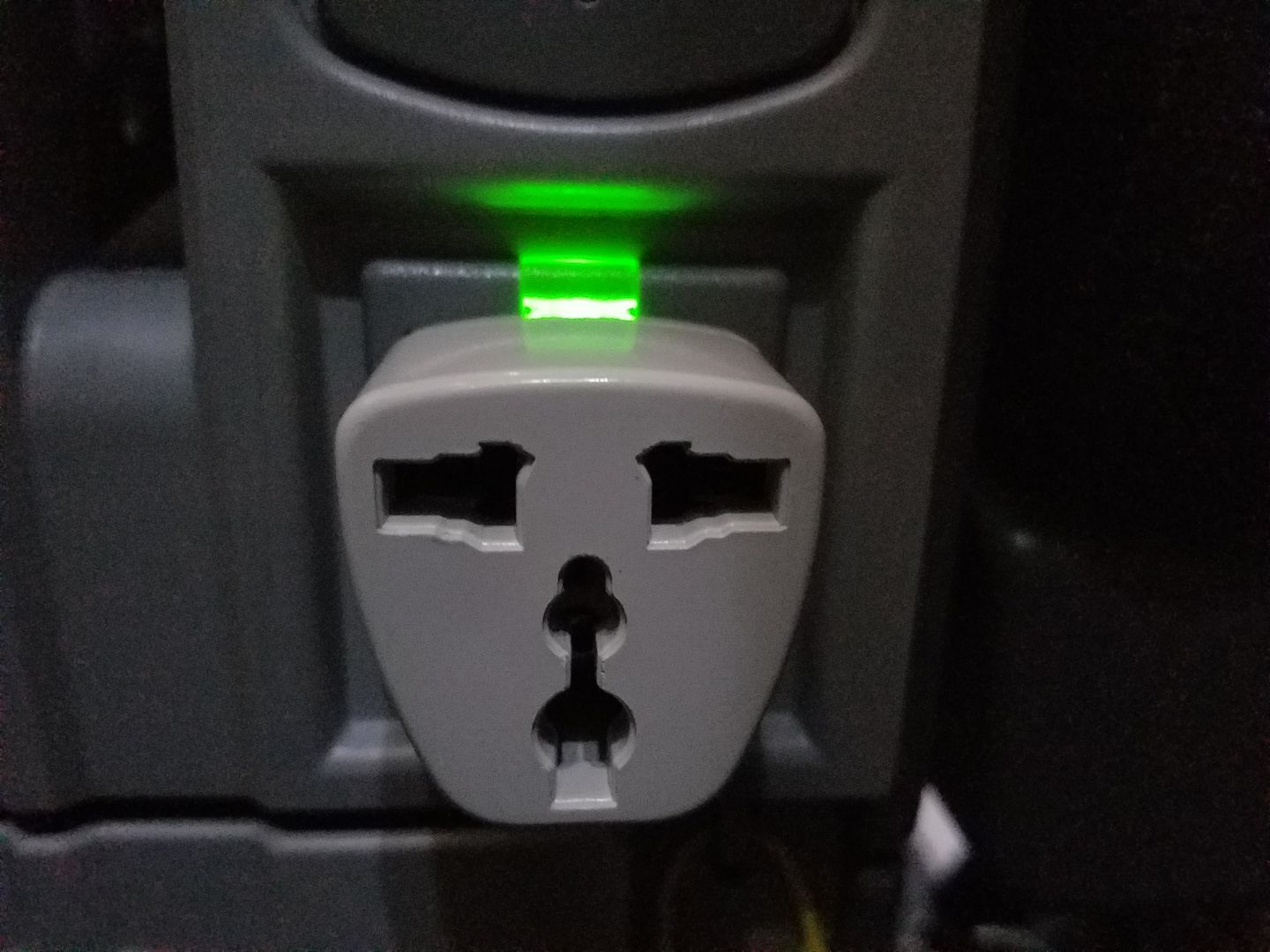 You can find one for literally just two or three dollars, I just toss it in my laptop bag, and pull it out when I am having a problem getting power out of a seemingly-working ('green light on') outlet at my seat.