Tourism represents nearly 30% of GDP in the Maldives, and is the source of 90% of government revenue. They desperately need to bring back visitors.
The country's initial plan included a 14-day minimum stay, advance visa, and virus testing both prior to departure for the country and on arrival. The hassle and length of stay requirements would mean not many visitors. When I've visited the Maldives I've generally gone for about 5 days and would consider 14 days to be way too long and more time than I can spare.
According to the country's Ministry of Tourism they've done a complete 180, and plan to welcome visitors next month without restriction: no minimum stay requirement, and no testing.
See you in July#VisitMaldives pic.twitter.com/NriaGL8ysq

— Ministry of Tourism (@MoTmv) June 10, 2020
Is This Insane?
Cases of COVID-19 didn't reveal themselves in earnest in the Maldives until mid- to late-April. New daily cases do appear to have come down in the last week and a half. Of approximately 2000 confirmed cases, there have been only 8 deaths.
On a per capita basis they've seen more virus spread than my home city of Austin, but far fewer terminal cases. With just 9 to 26 confirmed cases per day since June 2 the country is in a good position to contain the virus, and not merely mitigate its spread.
When I first started visiting the Maldives there were a significant number of Russian visitors. More recently Chinese visitors have become common. While spread of the virus has slowed down in Europe, it's at a peak in Russia and it's plateaued at a high level in the U.S. Tourist arrivals will most certainly bring in more cases and those cases will likely spread at resorts, though much of Maldives life including resort life is outdoors where the virus tends not to spread as well.
Given the progress they've made limiting spread recently, it seems insane to invite it back in without restriction. On the other hand it seems insane as well to leave much of the country out of work and the government starved of revenue at the same time. They're really caught in a difficult position. They need tourism to survive and seem to be saying that the costs of shutting down tourism are greater than the risk of increased spread of the virus.
Maldives resorts are isolated. There's little mixing of foreign tourists with the local population outside of the airports. Resort staff do interact with guests and return to their communities. So the country needs a plan to limit contact of hospitality workers beyond dealing with guests.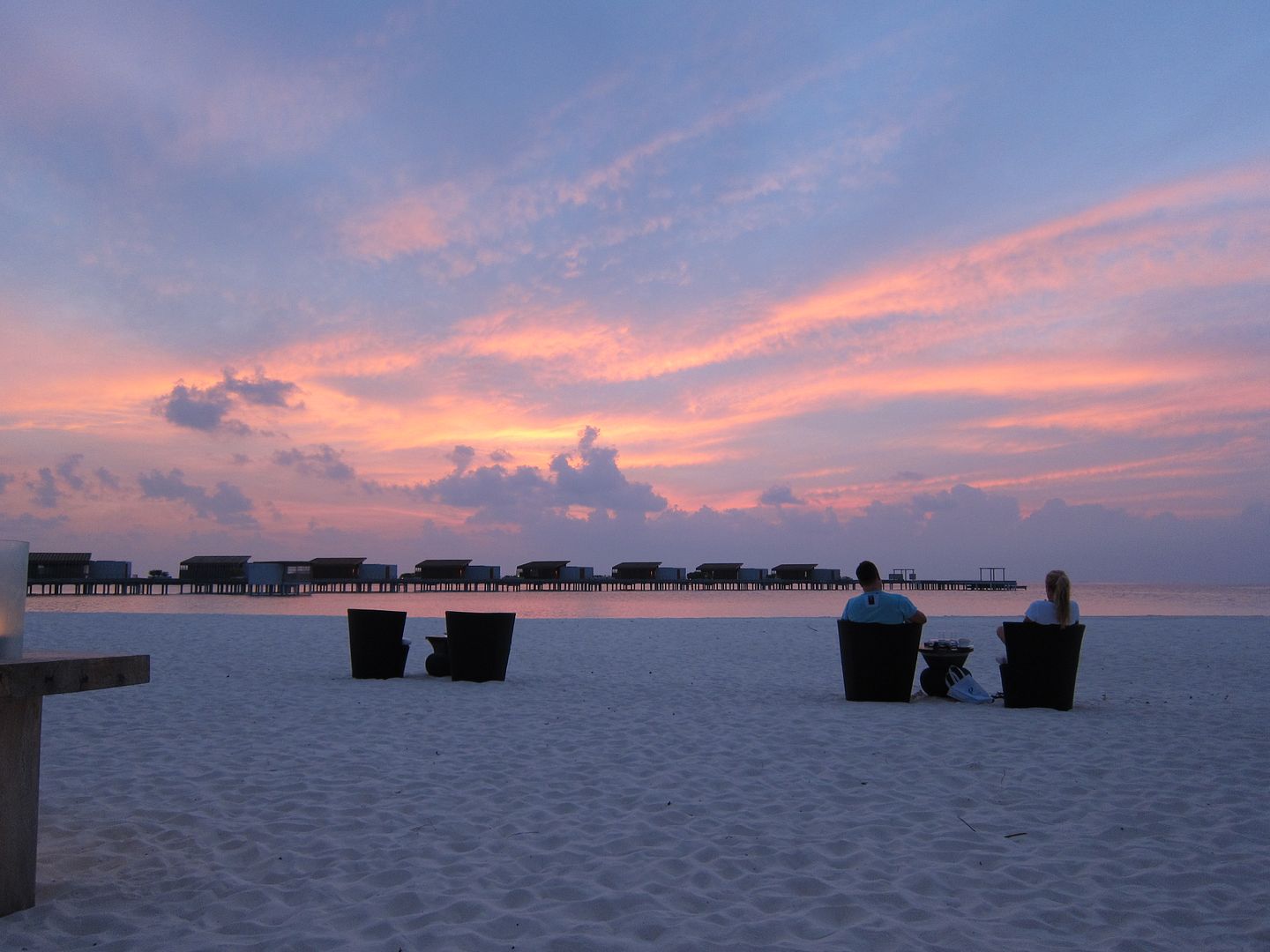 Reasons You May Not Want To Go
I love the Maldives, I've been half a dozen times to the Park Hyatt Hadahaa alone (and I've had things get in the way of other trips, I've cancelled on the St. Regis there three times). I would absolutely love to return.
However there are two major issues worth thinking about before making the trip.
If you get sick while you're there you're going to need to quarantine. You shouldn't travel if you do come down with the virus. That could mean an extra couple of weeks in the country, and it's not an inexpensive place to be.
This may not be where you'd prefer to seek medical care if you become seriously ill. The main private hospital in the capital of Malé has a total of 6 ICU beds. Hospitals on the atolls aren't as well supplied although an effort by China to extend its influence has meant an influx of personal protective equipment.
I wouldn't hesitate to spend time in the Maldives. And at present there's very little confirmed spread of the virus in the country. My approach would be this: be prepared (and be prepared to fund) a longer stay if something went wrong. And if you're in an especially vulnerable group, for instance over 60 with pre-existing conditions, consider staying home.
We don't know what date in July yet they'll actually open up, so don't plan near-term travel yet. Consider either a last minute trip or booking something into the future.