Singapore Airlines operates both Airbus A350s that can make it to the West Coast non-stop from Singapore (they launched Singapore – San Francisco non-stop three years ago with this plane) and they have Airbus A350 'ULRs' or ultra long range (which allows them to fly non-stop from Newark).
The regular A350s have coach, premium economy, and business class

The Ultra Long Range version have just premium economy and business class
Premium economy often sells quite reasonably – priced around what you might expect to pay for coach – suggesting that where they offer the ultra long range aircraft there are too many premium economy seats.

Singapore Airlines Premium Economy
Mainly Miles has put together several clues that suggest Singapore Airlines may use their A350 Ultra Long Range to launch Chicago – Singapore non-stop.
Last year, when United pulled out of the Los Angeles – Singapore market, Singapore Airlines added a second non-stop LAX – Singapore 3 times a week. That second flight is being eliminated October 25, 2020, freeing up an Airbus A350 ULR.
San Francisco's second flight is operated by an Airbus A350 ULR. That's going to switch to a regular Airbus A350 October 25, 2020, freeing up an Airbus A350 ULR.
Chicago – Singapore would be the second longest flight in the world clocking in at 9357 miles – just 177 miles shorter than Newark – Singapore, and outpacing Auckland – Doha (Qatar) and Perth – London Heathrow (Qantas).

Singapore Airlines Airbus A350
Singapore Airlines has 7 ultra long range aircraft. They can operate daily Los Angles and Newark with 4 planes and a spare. That leaves two A350ULRs available starting October 25, 2020 for a new long haul destination (or to add a flight to an existing destination like Newark, but double daily seems excessive).
Here's why Chicago seems the most likely destination:

Singapore served Chicago before, up until 2003 via Amsterdam.

Chicago is a huge United hub (though Singapore and United aren't close partners by any stretch, frenemies has always seemed more like it, this would still offer connecting opportunities and a customer base)

Chicago – Asia has been growing (though not from American or Asiana). It's served by ANA, Air New Zealand, Cathay Pacific, EVA Air, Korean, and Japan Airlines with Qantas Chicago – Brisbane in the chute.

Singapore Changi airport lists Chicago O'Hare as a priority for non-stop service along with Vancouver, while Vancouver is shorter than San Francisco and Seattle flights that Singapore serves with the standard A350 variant.

Some of the future long-haul markets we are looking at because of all these viable long-haul aircraft technology, hopefully we will see demand in Vancouver to Singapore, so hopefully that will become a reality. Another example is Chicago. These two are some of the lower hanging fruits that we see from the long-haul perspective.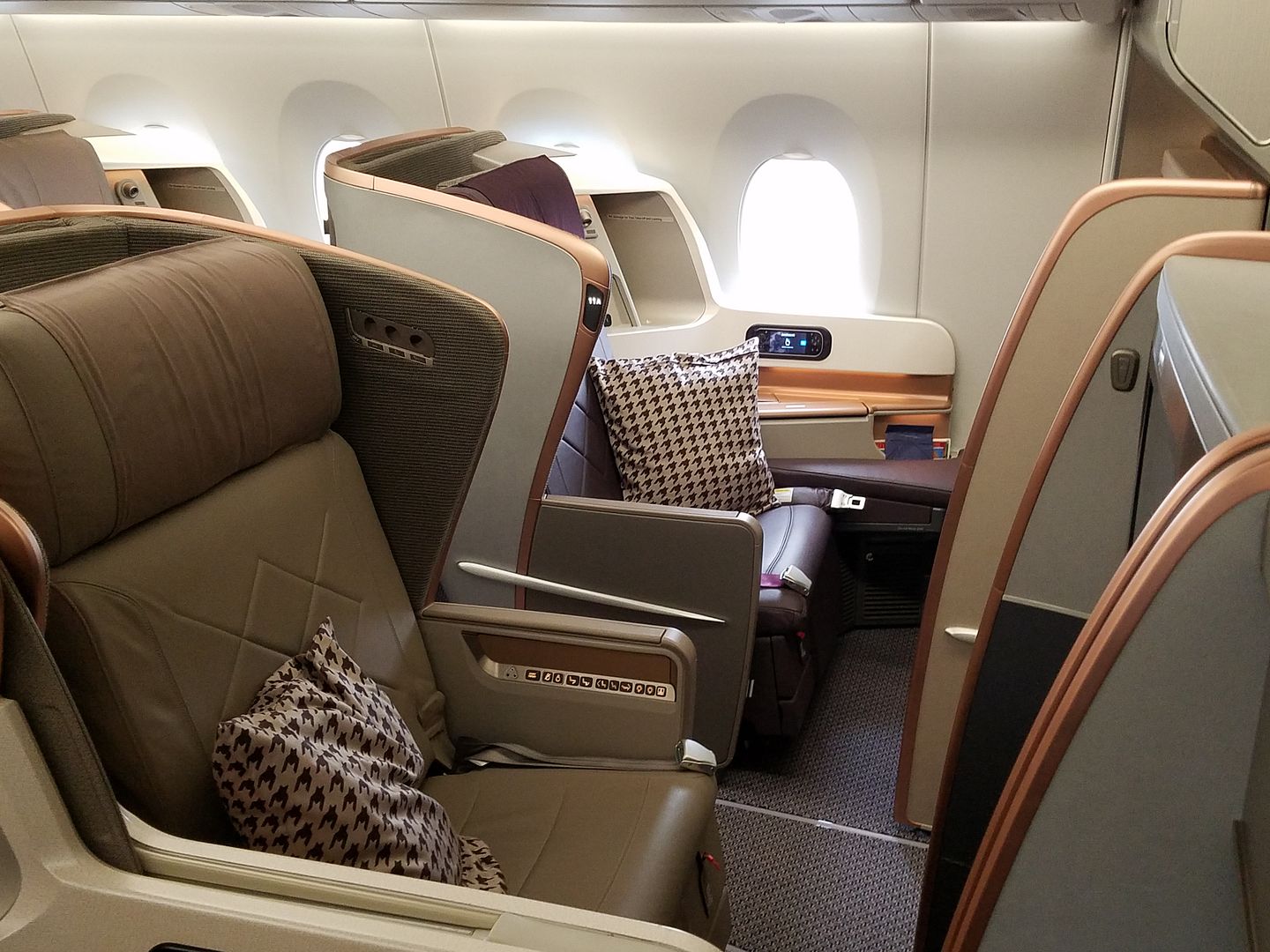 Singapore Airlines Business Class
Mainly Miles suggests other theories – a different albeit longer shot destination like Washington Dulles or Boston, or reconfiguring two A350 ULRs back to standard configuration so that they're less premium-heavy, able to offer coach seats – potentially recognizing that Singapore's ultra long haul service isn't generating the revenue the airline had hoped.
Chicago – Singapore certainly seems like a strong possible use for the freed up Airbus A350 Ultra Long Range capacity that their new schedule changes represent.