In 2014 the story went viral about a man who ate free for a year buying a refundable ticket, accessing the China Eastern lounge in Xi'an, China, and the refunding his ticket. Every. Day.
The same year Lufthansa sued a passenger and won 200 euros after the man booked and cancelled 36 tickets in a year for the purpose of obtaining business class lounge access.
In 2016 a man was arrested after living in 9 different Priority Pass lounges at the Singapore airport over the course of 3 weeks. And last year an Air Canada Super Elite had his status revoked for refunding tickets several times after he'd visited the airline lounge. He sued.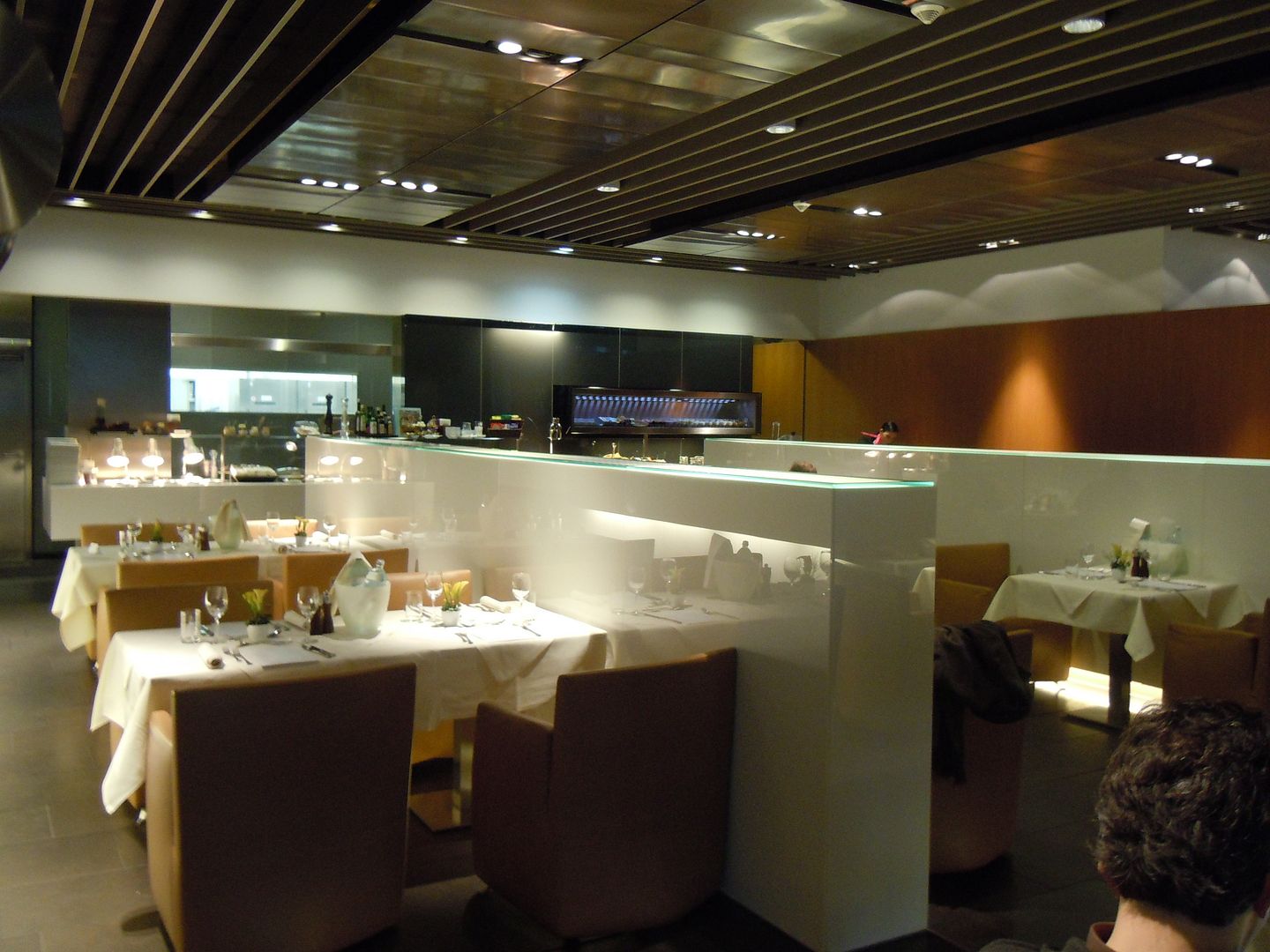 Lufthansa First Class Terminal Dining Room
In general it's always seemed to be one thing to do this on a fairly infrequent basis,
Meet someone at the gate by buying a refundable ticket to get past security

Buying a first class ticket and refunding it in order to access the first class lounge.
You're not supposed to do it, but I don't recall stories of consequences about someone that does it once. All of the stories have been about passengers going to extremes.
There's an exception to the general rule: don't do this for international flights, where you need to clear exit controls, and a subset of this is do not do this at the Singapore Changi airport (all flights there are international).
Thirty three people have been arrested for 'misusing their boarding pass' — entering the transit area of the airport without intending to fly. That includes a man who wanted to bring his wife to her departure gate.
If you must have someone escorted to their gate in Singapore, I highly recommend JetQuay. When I used their departure and arrival service years ago it was fortunately bookable at over 50% off through my hotel.
Of course the truth is that most passengers can find their way to you, you don't need to meet them at the gate or take them to their gate either. And most lounges aren't worth visiting. However here's a man who wanted into an American Airlines Admirals Club in Charlotte that had closed way too much.
Pittsburgh and Tampa actually have programs to let you through security without a boarding pass (though you need to pre-arrange this, there are limited slots and times).