One of the aspects of Marriott's announced new program that annoyed Starwood's most loyal customers the most wasn't even where something is being taken away from them.
Under the new program all current lifetime elites keep their current lifetime status. What's more, everyone has until December 31, 2018 to earn their lifetime status under current program rules, even though the new program will take effect in August. And the new program will count stay and years of activity from both Starwood and Marriott programs and combine them.
The new program won't offer a lifetime status level higher than 50 nights, just like the Starwood program didn't offer a lifetime status level higher than 50 nights.
However Marriott's legacy program offered lifetime 75 night elite status, and those who already achieved that status in the Marriott program, or who achieve it through Marriott-only activity by the end of the year, get to keep it. Starwood elites weren't going to be given that opportunity.
Many Starwood members were unhappy and some of the longest tenured most loyal customers petitioned for a change. Marriott lifetime elites were able to get lifetime 75 night status, while Starwood lifetime elites — even those that had stayed more than Marriott's had — would top out at 50 night status.

W New York Times Square
Marriott has reconsidered. Starwood Platinums with 10 years of Platinum status and 750 elite nights will receive Platinum Premier (75 night status). As originally announced this is a one shot deal to earn lifetime Platinum Premier, which won't be offered in the future.
We've heard from many of our members who have questions about lifetime status, especially Lifetime Platinum Premier, and we want to provide answers. First and foremost, members who have accomplished lifetime by the end of 2018 will keep it as part of the new program.

In some exciting news, SPG members can now earn Lifetime Platinum Premier Elite status, and Marriott Rewards members will have an additional way to achieve it in 2018. Members who have reached 750 nights and ten years of Platinum status by the end of this year will qualify. This is the last year Lifetime Platinum Premier Elite status will be offered.

In addition, members can qualify for all lifetime tiers through the end of 2018 under the current criteria in both programs as well as the new unified program rules. Members also can accelerate lifetime by combining their accounts in August, because nights stayed at any of our 29 participating brands in 2018 will count toward elite status.

Another way we are potentially accelerating lifetime is counting previous years across both programs. For example, a member with Silver status in Marriott Rewards (25-49 nights) for three years and Gold status in SPG (25-49 nights) for two years by the end of 2018 would qualify for Lifetime Silver Elite status.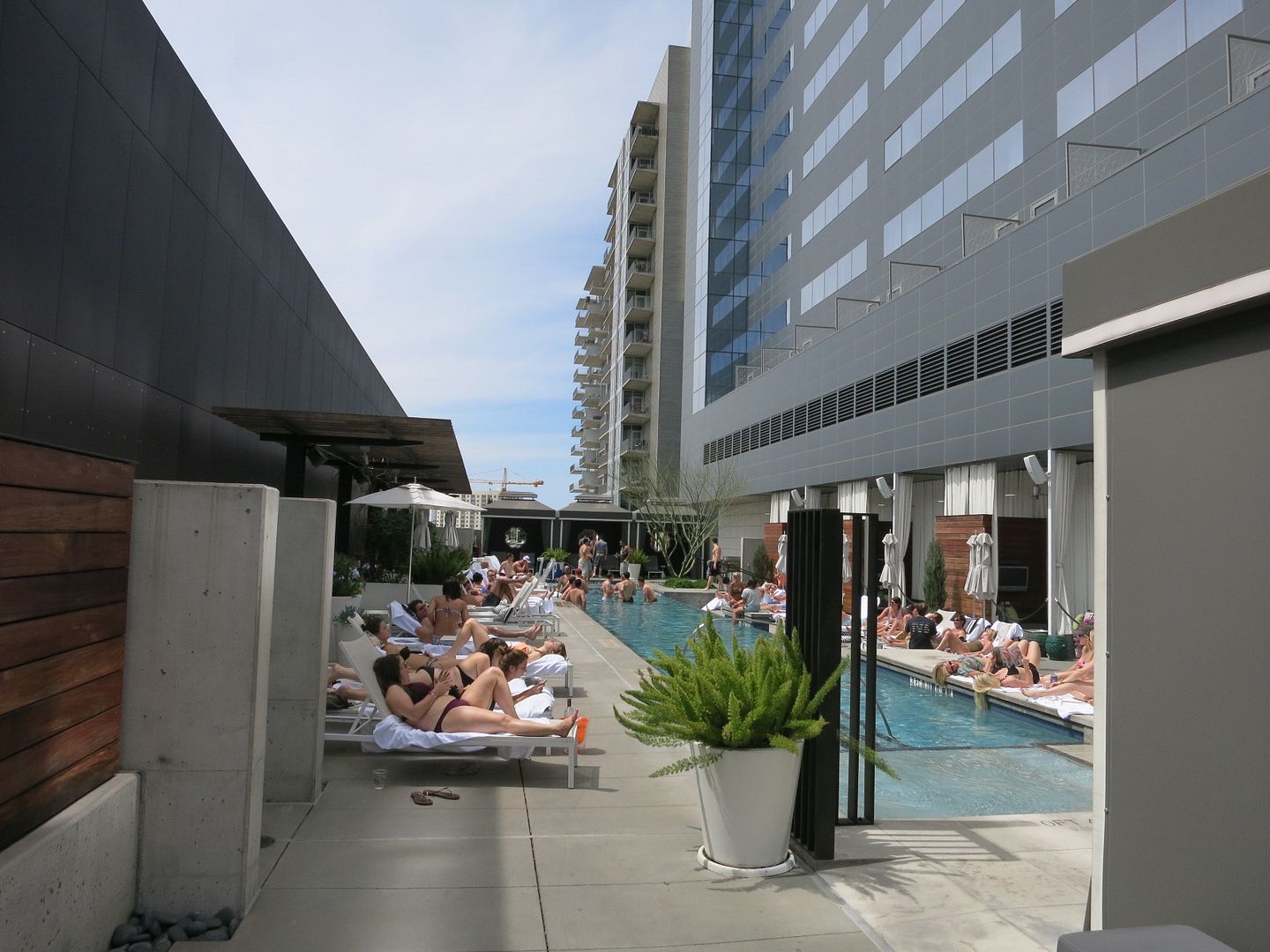 Wet at the W Austin
In addition Marriott has clarified (what seemed obvious, but there was wishful thinking on the part of some) that Marriott Golds who earned that status via status match from Starwood Gold will be Gold in the new program. There was a temporary period where benefits were boosted — Marriott Gold is 50 night status and gets club lounge access or breakfast — but that gets cleaned up in the new program.
I think the biggest elite weakness is that Marriott's new 75 night status isn't much better than 50 night status, and 100 night status with a $20,000 minimum spend requirement is unattainable for many.
As a result I see 50 night status as the sweet spot — and you can earn that with lifetime nights or $75,000 spend on a premium co-brand credit card. So to my mind it's the lack of incremental juice at 75 nights, combined with the ease of 50 night status, that makes it hard for lifetime elites to justify staying on the treadmill.