When Marriott acquired Starwood, plenty of commentators started to wonder about the future of several of Starwood's brands. After all, many of them are small — Starwood wasn't growing as quickly as investors would have liked, hence the selloff in the first place.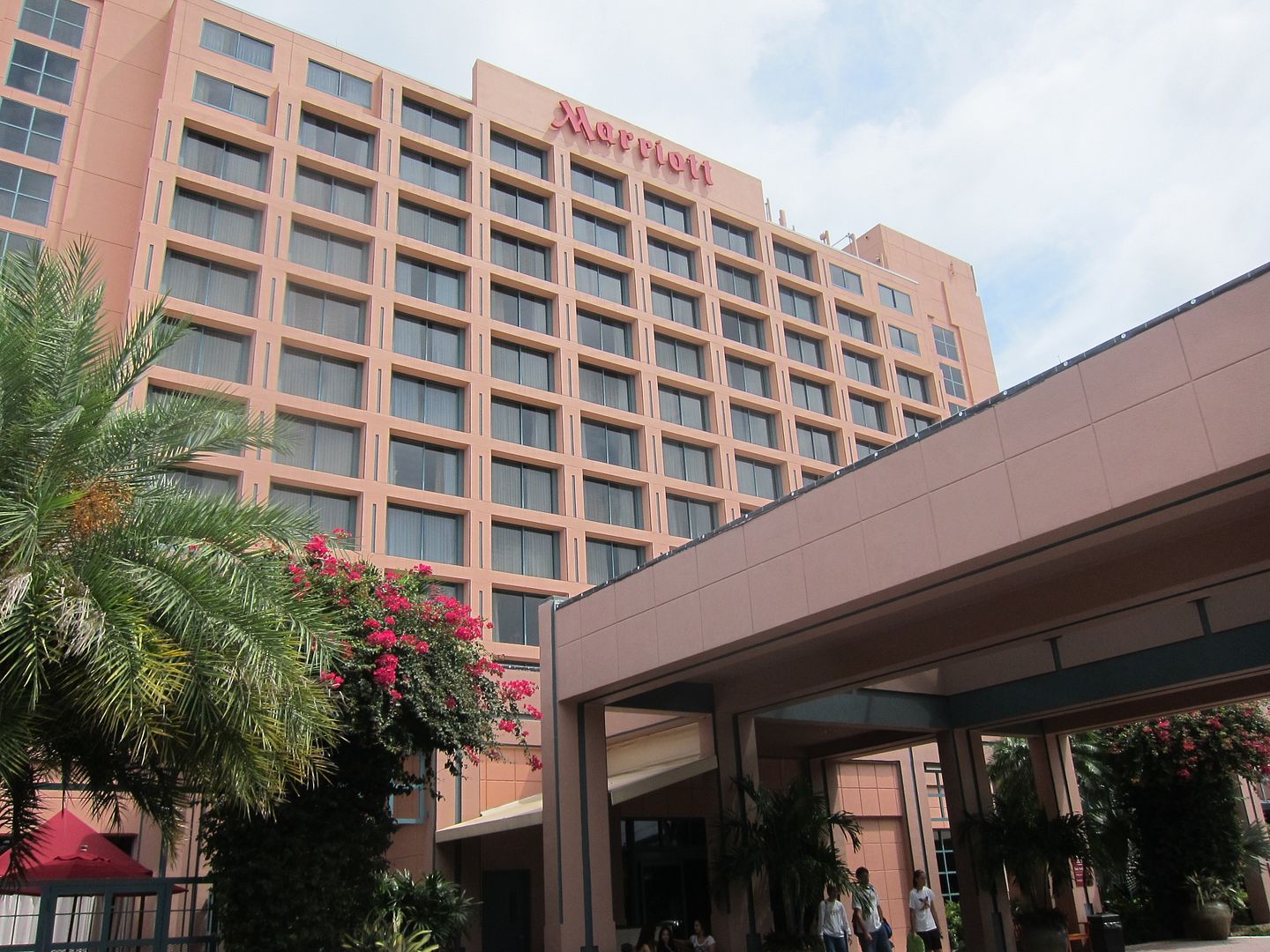 Marriott Boca Raton
And clearly many of the brands are duplicative with Marriott's brands. Not all of the brands perform well in their niche for instance Four Points. Even with Starwood's Sheraton revival plan the Sheraton brand remains a bit of a mess. There are plenty of higher-end properties especially in Asia (where Sheraton is often nicer than Westin), plenty of serviceable properties in the U.S., and several that drag down the brand. (Sheraton does, to me, mean an excellent bed. I'm a big fan of the Sweet Sleeper.)

View from the Royal Orchid Sheraton, Bangkok
However Marriott doesn't appear to be shedding any of its now 30 brands.
More brands means being able to have more hotels in the same market. That grows revenue (eg management fees).
CEO Arne Sorenson doesn't think brands even need separate identities. That's because they don't really do brand-specific marketing. There's not much fixed cost to having a distinct brand.
Marketing is through the loyalty program and having customers book at Marriott.com.
That's the argument anyway. However in order to earn a revenue premium customers need to understand what a brand stands for. They need to proactively want to book a hotel brand over its competition.

St. Regis Bangkok
At a minimum they need to understand that a brand is part of the Marriott Rewards family in order for them to choose the brand because of the loyalty program. It's a very small subset of members, indeed, who could identify each brand as part of the program.
As a start along their path retaining all of their brands while trying to help consumers understand and distinguish them, they are dividing all brands into 'classic' or 'distinctive' as well as Luxury, Premium, Select, and extended stay.
You effectively have a matrix. In the luxury segment you have:
Classic: Ritz-Carlton, St. Regis, JW Marriott
Distinctive: Ritz-Carlton Reserve, Luxury Collection, Bvlgari, W, Edition
I'm not sure what universe JW Marriott gets rolled up with St. Regis, or how Luxury Collection is 'Distinctive' while St. Regis is 'classic'. I think there are classic and modern St. Regis properties, and Luxury Collection spans the gamut of truly unique properties around the world with other 'nice but not quite St. Regis hotels that didn't have another home until they launched the Tribute un-brand.
Meanwhile apparently Marriott and Sheraton are 'classic premium' while Westin, Renaissance, and Gaylord hotels are 'distinctive premium'.
It seems that to make this work they kind of don't define what 'classic' versus 'distinctive' mean. In some cases I take distinctive to mean 'better' and in other cases 'modern'. The fluid definition keeps brands in the box, but it doesn't really help much with understanding.
I don't think Marriott itself even really seems to understand the differences, and they seem to be trying too hard. For instance here's how they lay out the differences between Ritz-Carlton and St. Regis:
"When we think about any of our brands, we start with the consumer and look at what they value," she said. "With Ritz-Carlton, this consumer is really leaning toward discovery. And for St. Regis, it's really about status and connoisseurship." Each company, she says, has a program already in place to cater to these mindsets—and those can be blown up to help articulate the differences more clearly.

"Luxury customers are looking for everything but lean more heavily on Ritz-Carlton for facilitation [to explore a new place] and on St. Regis when they want the hotel to be the destination." Ritz, she says, is about connecting people to places, while St. Regis itself is the place where people want to see and be seen. "The St. Regis customer is looking for the hotel to serve up performances by jazz legends or signature rituals like midnight supper and St. Regis bloody marys."

St. Regis Abu Dhabi
Huh? The Ritz-Carlton Grand Cayman is a place guests are less likely to leave than the St. Regis Bangkok or St. Regis Abu Dhabi. And I'm really not sure that guests want the St. Regis New York or St. Regis Rome to be the destination.

Ritz-Carlton Grand Cayman
Marriott's acquisition of Starwood was about scale. They wanted to be bigger. More brands help make that possible.
They're going to do their best to distinguish these brands along the way since they want to keep all or at least ultimately as many as possible. They aren't keeping the brands because they are distinguishable.