Marriott is launching a new ad campaign tonight during NFL football centered around its loyalty program and members. They're not focusing on the features and benefits of members, but people who are members having experiences at their hotels. The campaign will run globally including in Canada, China, the U.K., Germany, Mexico, France, Brazil, and India.
There's something meta about marketing your marketing program. But in some sense they're marketing the Marriott brand as both global and personal, something that enriches lives, which is a great message as they pursue closure of their deal to acquire Starwood since they want to reassure Starwood members of the value in the program and because as a result of that deal they're revisiting and enriching many elements of the program.
The messaging is "No matter where you go, you are here" and it's supported by a dedicated website. Maybe it was too much Buckaroo Banzai but I always thought this was "No matter where you go, there you are."
I've long thought that hotels especially could humanize their marketing. I talk in terms of calculations most of the time but programs create life experiences for people that they couldn't have on their own. That's true if you're traveling more than you otherwise would, staying in nicer places than you otherwise could, and doubly true now that Marriott has introduced experiential redemptions modeled on Starwood's SPG Moments which leverages a large company to gain access to things an individual member couldn't likely arrange for themselves at just about any price.
Here though they seem to be focused on members having experiences, and in the initial spot at least failing to connect that to specific ways the program enhances the experience or how what the unique selling proposition of the program is compared to others.
"We are inspired by our Marriott Rewards member stories and are thrilled to showcase their joy of travel in our campaign," said Karin Timpone, global marketing officer, Marriott International. "By having members tell their stories in their favorite locations, they bring our portfolio to life in an exciting way. From diving in the Caribbean, exploring the canals of Venice, and experiencing the natural beauty of South Africa, our members show the allure of travel."
In the hotel space no one is better than Starwood at giving voice to members. Marriott probably runs hotel revenue forecasts better, but Starwood creates a sense of identity with its hotels and through its member stories. While Marriott will be taking over most functions at the corporate level, they'd be wise to retain Starwood's (and especially SPG's) branding capability.
Nonetheless, I love the signal that comes from highlighting their rewards program. It's a major investment, even if it's not an investment in benefits per se. And even if I'd rather then invest in telling me whether they'll adopt the simple changes which would make them the best hotel loyalty program.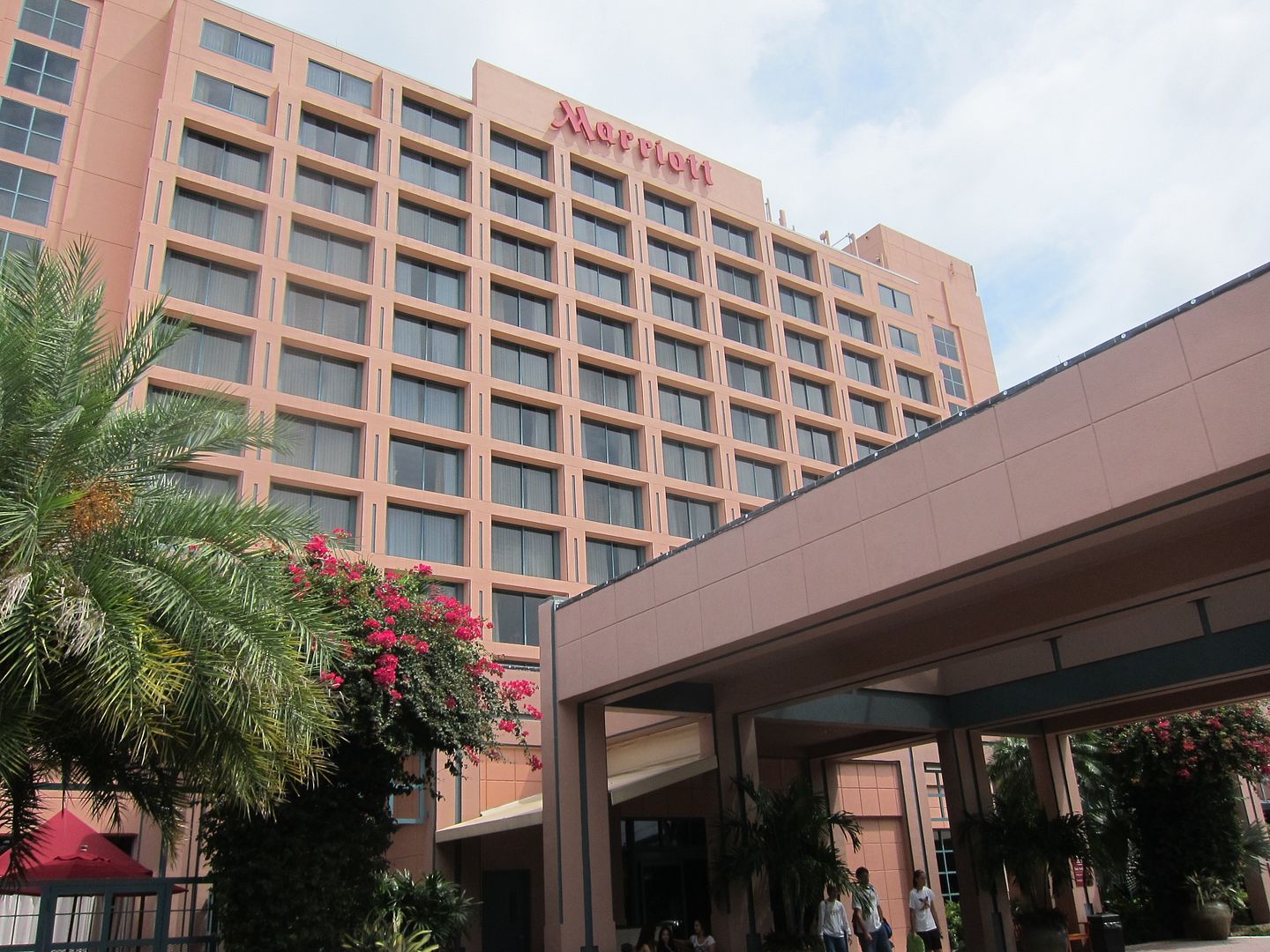 Marriott Rewards reportedly has 57 million members, which is huge for a hotel loyalty program, it's about 3/4ths the size of American AAdvantage prior to its merger with US Airways. Fewer than 20% of AAdvantage members were also members of US Airways Dividend Miles, so the combination gave that program 100 million members (not 100 million active members, however). It will be interesting to see the overlap between Marriott Rewards and Starwood Preferred Guest.