Marriott has finally released hotel category assignments, letting us know the redemption pricing of hotels starting in August. Hotels only received what category they'd be assigned to two weeks ago.
They're highlighting that "Nearly 70 percent of all participating hotels can be redeemed for the same or fewer points." That doesn't actually sound good to me, though they point out 52% of hotels go down in price while 31% go up which is a little better.
Marriott also points out that "6,300 hotels can be redeemed for just 35,000 points or lower" which matters because it's the price point that new credit card annual free nights will be valid for.
Through December 31 there will be only 7 redemption categories. Starting January 1 there will be a new higher-priced 8th category as well as high and low season pricing.
Marriott also notes that Starwood's all suite properties "such the W Maldives, the St. Regis Bora Bora Resort, or the Phoenician Residences, a Luxury Collection Residence Club in Scottsdale, are now included in the published award chart." They're incorrect though to point out that these "properties can be redeemed for 5,000 fewer points." The savings are much better than that, but it's not all good news.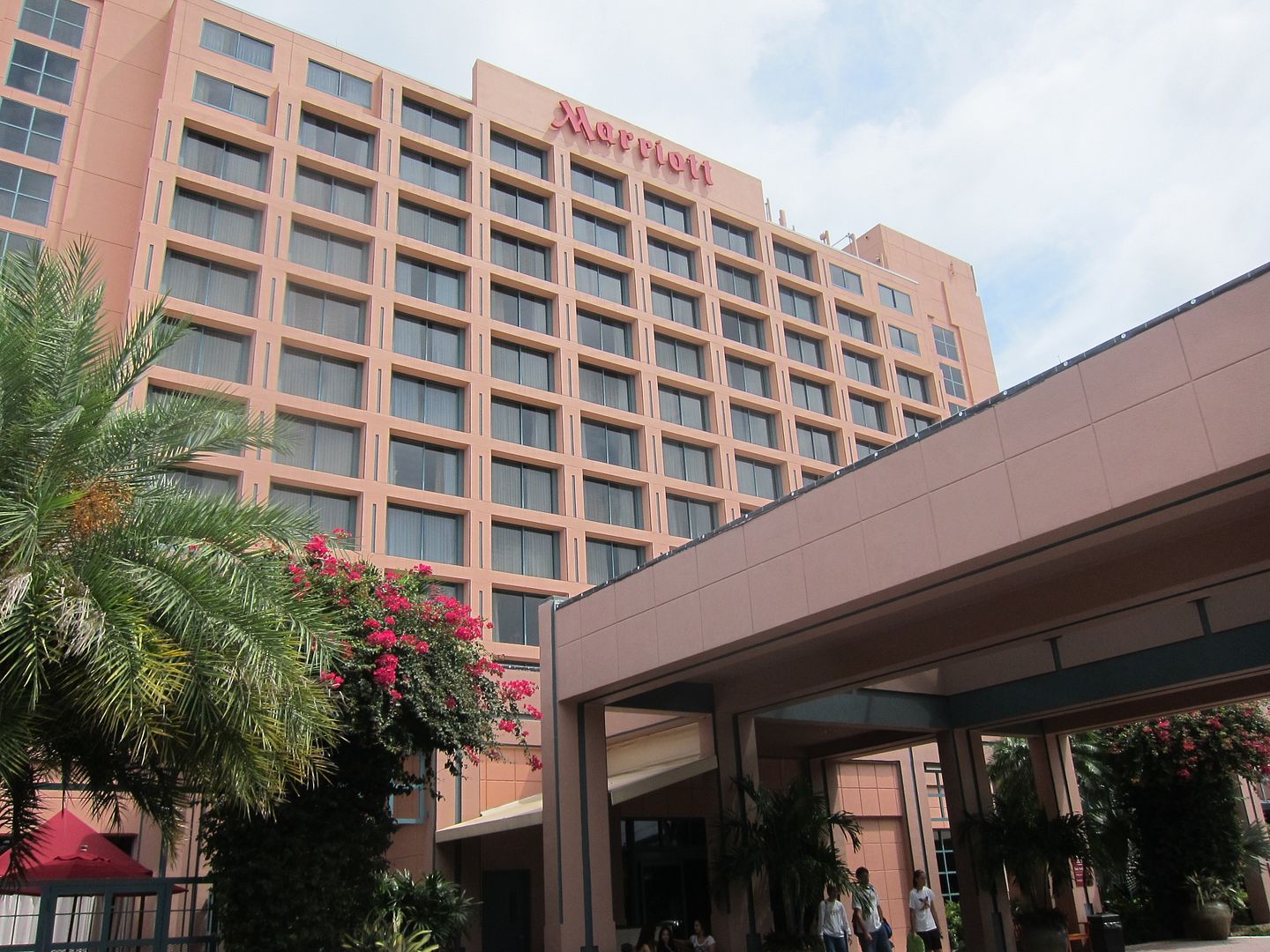 New Award Charts
Here's the searchable list of hotel category assignments. Hotels that show as category 8 are actually bookable at category 7 pricing through the end of the year (including for stays next year).
There's also a PointSavers redemption chart with prices for a rotating set of discounted redemption rates at different properties each week that never seem to work out to being hotels I'd need to stay at when they're available.
Here's the cash and points redemption chart. In general on the standard chart only category 4-7 redemptions allow you to buy back points at the price those points are worth. You don't want to be paying a penny apiece for points-savings if you can avoid it.
Points can be used for folio charges at a rate of 250 points per $1, valuing points at 4/10ths of a cent apiece. Avoid doing this.
Marriott is Underselling And Overselling Savings at High End Properties
It's a complicated process to assign this many hotels to redemption categories, and simultaneously convert Starwood prices to Marriott prices (multiply by 3) for comparison.
Starwood category 7 hotels cost 30,000 points per night (which is 90,000 Marriott points) but high season they cost 35,000 points (105,000 Marriott) and some 'all suite' hotels that are considered not to have standard rooms cost double that number of points.
Marriott's chart doesn't reflect the savings off of these higher points prices. In fact the St. Regis Maldives costs 90,000 Starpoints per night today, which is 270,000 Marriott points. And between sometime in August and the end of 2018 it will be bookable for just 60,000 Marriott points, going up to 85,000 for bookings made January 1 onward. So this comparison is just off:
That's an amazing savings. But it isn't apples-to-apples.
Currently the bulk of Starwood top category double points hotels are bookable using points. That may not be the case at all properties going forward.
While the Starwood model of all standard rooms being available on points continues, and indeed Marriott will be eventually adopting that model across its brands

Most people think of 'standard' rooms as the most common room on the property, but that's not how they define it

In fact standard room means the 'base' or entry level room

And it may be defined more narrowly in the new Marriott program

That means more limited award inventory than before at some top properties. While pricing is much cheaper, it may be a race to get bookings at some of these hotels.

And the rooms you'll get may be less premium than before, e.g. a beach villa rather than an overwater villa at some hotels.

Al Maha Desert Resort
We'll have to sort through the specifics of which rooms are considered standard at which properties, but I'm expecting it to be fewer rooms and not always as premium a room as before in exchange for the lower award pricing. There should be premium room awards, and those may even offer a savings compared to before but they aren't on the published chart.
When I spoke with David Flueck who runs the Marriott program back in April he suggested that they wouldn't just allow 90,000 point Starwood redemption properties to be booked for 60,000 Marriott points this is apparently what he meant.
How I'm Playing This
I made a booking at the St. Regis Maldives. I look forward to August to see whether there's availability at the new lower pricing. It may be possible to just get a points refund given the lower points price, although it's unclear whether inventory is going to have to still be available to do that. David Flueck told me in April that it wouldn't be necessary to rebook, that they'd just refund the difference in points. Of course what they thought in April seems to have morphed. Marriott hasn't even published the new program terms and conditions which would have told us a lot of what we don't yet know.
For certain I'll be in a rush to book top properties in August, even speculatively. Those properties may be tough to get given new more narrow standard room definitions. There will be a huge savings compared to Starwood pricing. And prices are going to be much lower for reservations made in August – December 31 (60,000) that they will be January 1 onward (85,000 though subject to low and high season rates).