Last month in Atlanta I was honored to be able to host the Freddie Awards. That's the awards program for airline and hotel loyalty programs where the best in a variety of categories are voted on by the members.
Goodness knows I don't agree with all of the results myself — I'm just one vote out of millions cast — but that's the point, what I think is most important or valuable isn't the voice of the members, and the Freddies are meant to recognize that.
One downside to serving as emcee is I never got to sit down at a table for dinner. That means I never got a points.com scratchoff card that awarded miles in the program of one's choice.
I did get to have dinner, though, inside a retired L-1011. The event was held at the Delta Flight Museum, which was a special treat.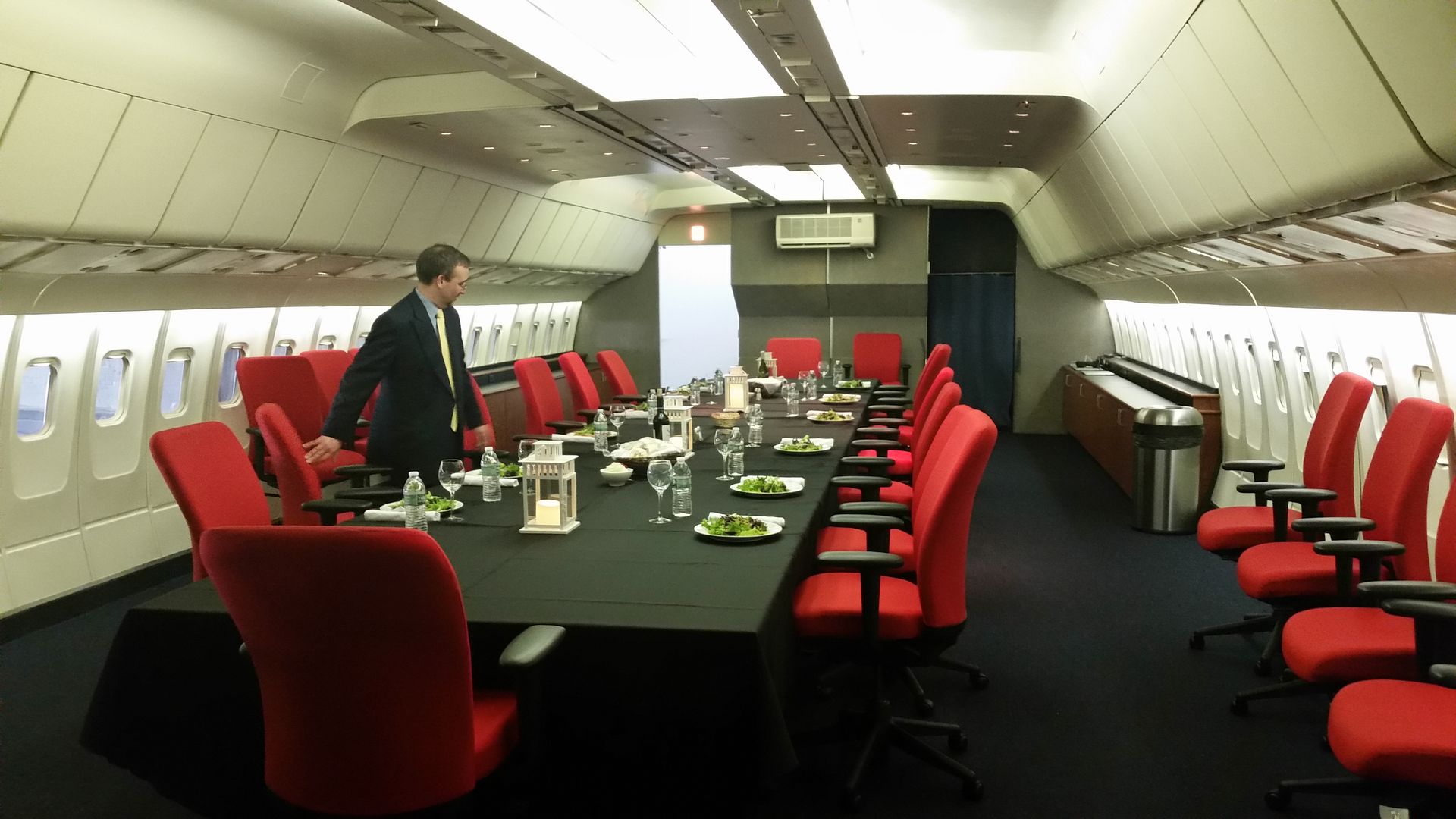 Delta's hospitality was remarkable. It hasn't stopped my criticism of the SkyMiles program of course, but the team in Atlanta was certainly a class act (and I've never denied that they run a very good airline).
One element of that hospitality — the flight attendants working the event, who were helpful guides and cheerful in welcoming everyone.
I think many in attendance will miss the 'red dress' when it changes in a few years with the new uniforms Delta brings on from a new designer. So even if there's still a red dress, they will no longer have the red dress.
I had the chance to meet Deltalina at the Global Business Travel Association conference when I spoke on a panel there.
(The name Deltalina originated on Flyertalk, she adopted it herself and uses it on Twitter, and Delta appropriates it in their new internet-meme safety video.)
Of course the Red Dress has had its detractors, there was a protest campaign because the dress wasn't produced in plus-sizes. And pilots rated flight attendant 'hotness' as whether or not they were 'RDQ' or 'red dress-qualified'.
That evening, though, I think that Delta didn't have any detractors. They didn't take home an award, but they did take home everyone's appreciation, most especially mine.
And since I just completed an award trip using Delta miles, for today I'll even mute my criticisms of SkyMiles.