There's less than you can buy at the airport than you might think, I wish there were full pharmacies at major US airports like there are in some other places in the world, plus grocery stores – I could pick up dinner conveniently on the way home – and maybe a dry cleaner I could use on my way in and out of town.
Many US airports have chapels (here's their backstory). Dallas Fort-Worth had a barber shop that they kicked out after 43 years.
One airport though is getting a medical clinic. Phoenix airport is getting an urgent care clinic in terminal 4 (American and Southwest are the major tenants), open 8 a.m. to 8 p.m. daily inside Drugs & More.
The walk-in clinic is called USCareWays.
US Airways used to derisively be called 'US Scareways'
Phoenix is a legacy US Airways hub
Someone has to be having a little fun with the ex-Tempe executives now running American Airlines.
"Millions of passengers and airline employees utilize Phoenix Sky Harbor Airport each month, and many may not have a medical provider in Arizona or be able to see theirs before traveling," says Dr. John Shufeldt, CEO and medical director at USCareWays. "These patients will find it very convenient to be seen at the USCareWays urgent care location (or virtually) and receive their onsite prescriptions at the same time."

USCareWays is prepared to treat typical travel ailments and injuries including but not limited to ear infections, asthma, anxiety, flu, cold/cough, dehydration, UTIs, rashes, lacerations, contusions and sprains. USCareWays can also provide occupational health services, physicals and select vaccinations for airport and service employees at PHX.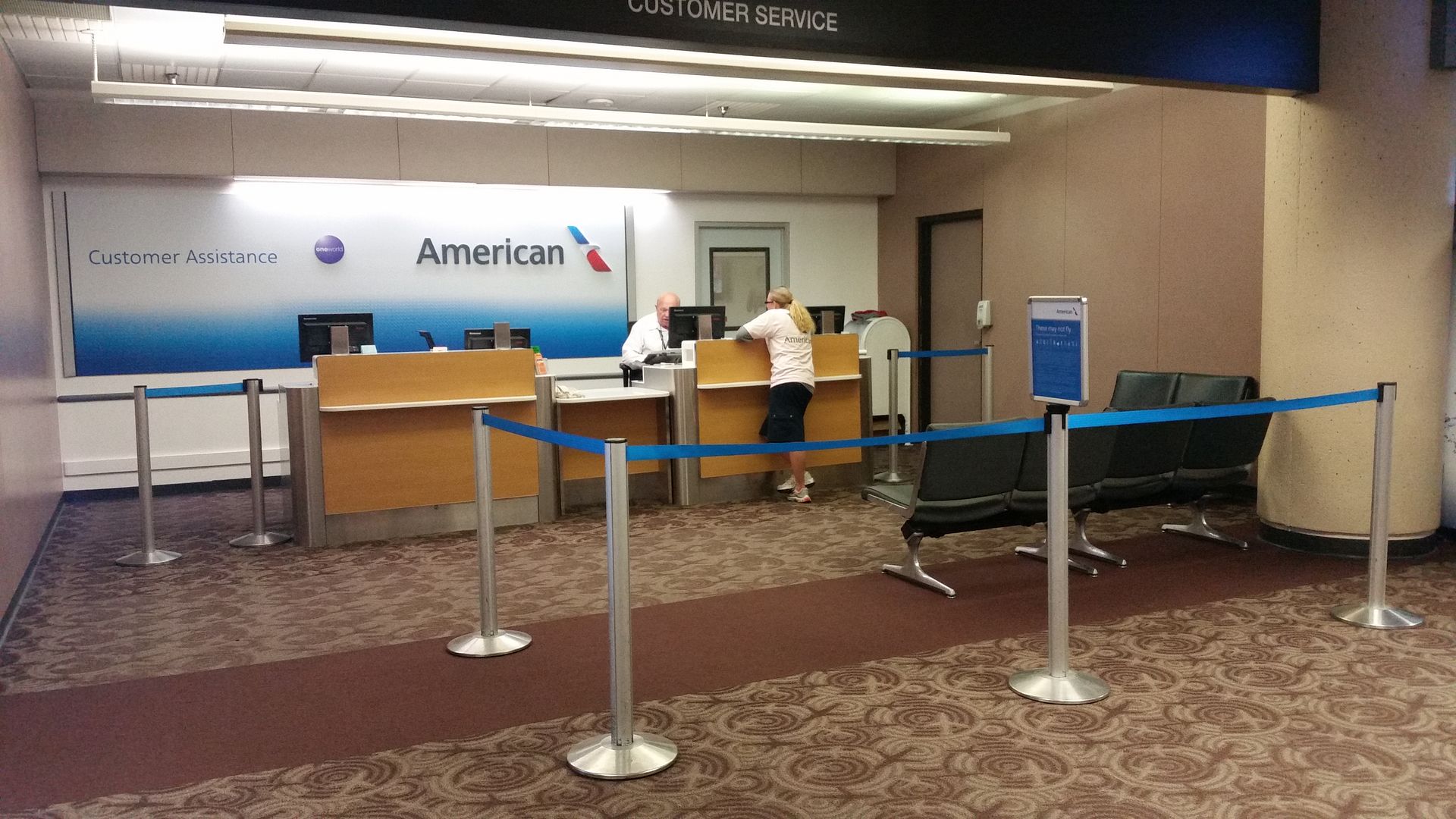 The next time you're in Phoenix and have anxiety or rashes, think legacy US Airways planes USCareWays. Unless is turns out that the new facility is really just a set for the airport's next film shoot.