Currently Phoenix Airport's terminal 4 B concourse has a Priority Pass-accessible "The Club" lounge. It opened in 2014 and it quite small, 2985 square feet. It has food and drink, but the furniture is dated and there are no restrooms inside the lounge.

The Club at PHX

The Club at PHX
As it happens there's plenty of room upstairs, and it appears that the airport is clearing out some of the other upstairs uses in order to turn the space into a new lounge as the original contract on the current lounge space expires.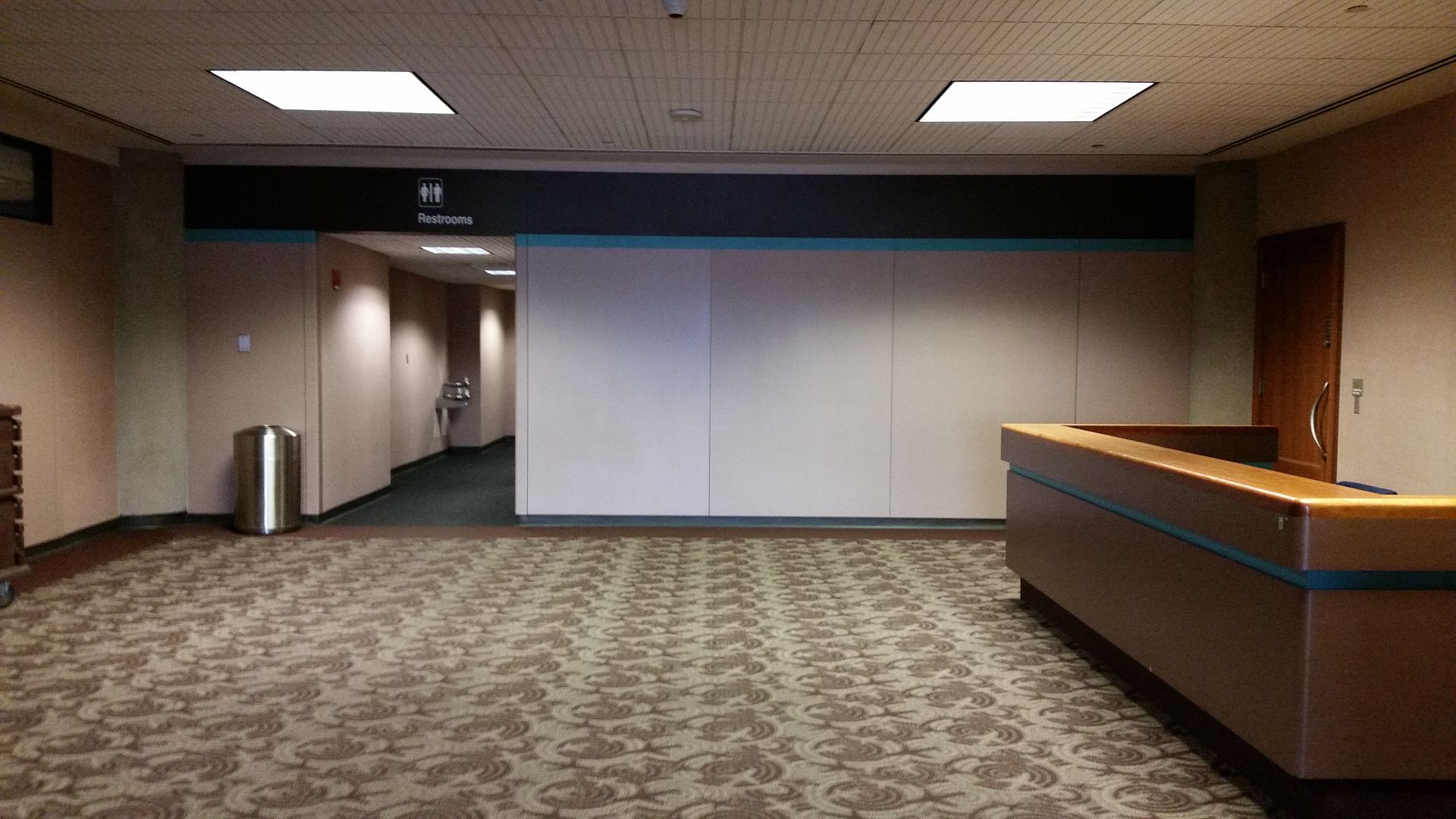 The airport tracks visitors and revenue closely because they're taking a piece of the lounge's revenue. They've disclosed monthly visit and revenue figures for the existing The Club lounge. You can see two things clearly:
As Chase premium credit card signups have grown, more Priority Pass cards are out there, lounge visits grow.

The lounge is generating just under $25 per visit on average across all sources.
Development of the new lounge should start in December, assuming there are no delays awarding the contract. It's unclear how long the current lounge may remain open during that process.
The new lounge is required to offer
Complimentary, high-speed wireless interent

Hot and cold food

hot and cold tea, soft drinks, wine, beer, and liquor

local and national newspapers (isn't offering internet to read the news enough?)

"Television service, including local and national news and live sporting events"
They're offering a 5 year lease and two one year extensions. Given the amount of money American Express invests in their lounges — generally more than double the minimum $250 per square foot Phoenix requires for proposals — they usually want 10 year terms to amortize the cost.
The way the request for proposals is written it sounds like Collinson Group, which operates the lounge and owns Priority Pass, has the inside track. The airport envisions:
"Access to customers flying on any airline, regardless of class of ticket, for a fee" in other words not exclusive to American Express cardholders.
"Access to customers belonging to partner organizations (airlines, credit card companies, etc.) with complimentary lounge membership benefits" perhaps such as Priority Pass or as an American Express Platinum add-on the way Escape Lounges provide.
"[C]ontractual relationships with organizations whose customers will use the common-use lounge under that organization's contract, and with no direct fee to the customer" such as contracts with.. Priority Pass. This ensures a revenue stream for the airport taking a percentage of revenue in addition to lease payments for the lounge space. The airport also wants to see "[a] plan to grow the number of customers that purchase daily passes."

The Club at PHX
However with 9,532 square feet up for grabs for a lounge, it's conceivable this could get snapped up by American Express for a Centurion lounge — or perhaps less likely could become an Escape or Airspace lounge.
(HT: Joe Brancatelli)