Perennial American Airlines leaker JonNYC flags that there are active discussions around what to do with the Airbus A321T premium configured fleet and suggests that there's a plan to rip out the interiors and replace them with the standard domestic 'Oasis' offering.
The A321T offers 10 first class, 20 business class, 36 Main Cabin Extra (extra legroom coach) and 36 economy seats and is used on premium cross country routes. Moving to 'Oasis' would mean these planes would lose seat back television, a lot more seats would be squeezed in, and there would no longer be a lie flat business class or first class product.
I think I'm now hearing A321T will be Oasis'd, 190 seat config.

— JonNYC (@xJonNYC) November 30, 2020
To be clear, he flags this as unconfirmed so it may not come to fruition. And update an American spokesperson offers "we have no plans to modify those aircraft. We look forward to bringing them back just as they are today when the time is right." But it it does happen this would have to mean,
Turning Airbus A321Ts into 'standard' A321s

Folding them into the rest of the narrowbody fleet

Taking available widebody aircraft and using those for premium domestic routes

American Airlines Airbus A321T First Class
This would be a sad development. American's Airbus A321T is 'special' with just 102 seats, including a true first class that's just one seat on either side of the aisle. It was developed under legacy American Airlines management and when US Airways took over they were highly skeptical of the premium configuration. One legacy US Airways Vice President told me the configuration wouldn't last, even before it took its first flight. However they learned pre-Covid that it was actually a smart move.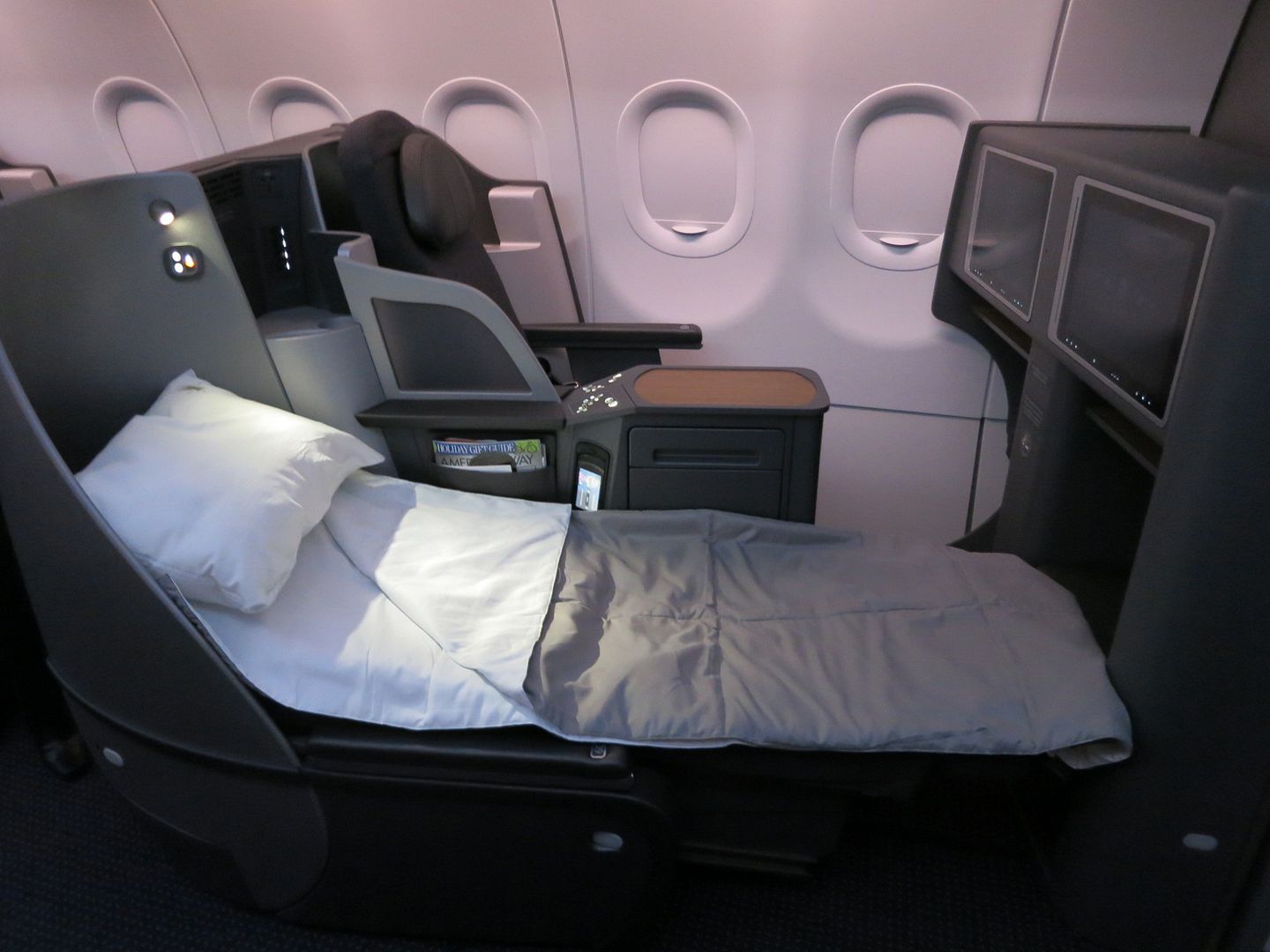 American Airlines Airbus A321T Business Class
For several years American Airlines has been on a quest for 'simplification' or more standardization, from fewer subfleets to fewer customized meals for specific routes. This would aid in reducing the number of subfleets they operate.
And they have plenty of widebodies available, with less international flying than ever before. Moreover most of passenger demand today is lowest-fare coach, rather than premium heavy business travel. It wouldn't surprise me if American saw demand being far more at the back of the plane than the front. American's Boeing 777-200s and Boeing 787s skew heavy on coach, light on business class while the A321T requires premium demand. Their 787-8s have just 20 business class seats out of 234 total seats.
Using widebodies for routes like New York – Los Angeles and San Francisco still gives the airline a lie flat business class seat. It also gives them a premium economy to sell. There's no separate first class, and that's fed much of access to Flagship First Dining facilities at both New York JFK and San Francisco.

American Airlines Boeing 787-9 'Super Diamond' Business Class
Another option once American receives their Airbus A321XLR, expected to operate short transatlantics with a lie flat business class, could run on these routes.
What happens to those is an open question, whether American re-opens them and if so whether they focus more on monetizing access on a per-trip basis rather than bundling them with 'Flagship First' tickets.
Before Covid-19 the airline planned only to spruce up the cabin and replace worn items not offer an improved product. Now it looks like the true premium configuration subfleet's days may be numbered.