American Airlines has the best seat flying between New York JFK and Los Angeles, New York JFK and San Francisco, and at times on a handful of other routes. That's because their 'A321T' aircraft has three-cabin first class — a seat similar to what the airline offers on its long haul Boeing 777-300ER in business class, but in a "1-1" configuration which means one seat on each side of the aircraft with an aisle in between. That's great for both comfort and privacy.
Their business class is largely competitive with what others offer on the route, two fully flat 'Diamond' business class seats on each side of the aisle.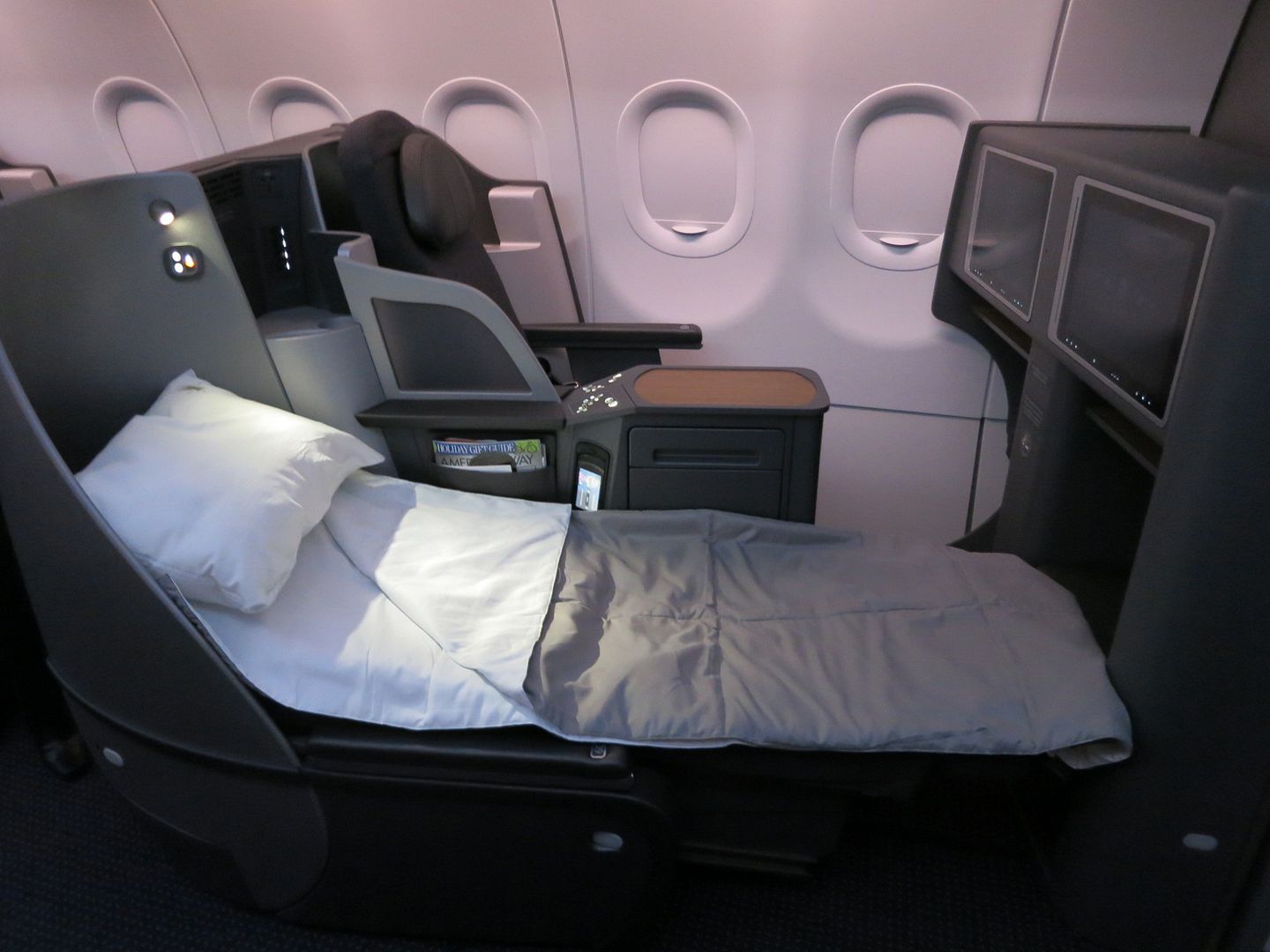 This is a premium-heavy plane. It has just 102 seats, compared to 181-187 seats on other (non-neo) Airbus A321s in the fleet. Half the coach cabin is "Main Cabin Extra" extra legroom seating, while even the mere 36 standard coach seats still have a comparably generous 31 inches of pitch, the distance from seat back to seat back.
These planes have been in service for five and a half years. Conceived of by previous management, it was widely expected that US Airways leaders would remove three-cabin first class from the planes. Indeed an American Airlines Vice President who had come over from US Airwaystold me this right as the product was set to launch.
However the airline learned that there's real premium demand, especially on the Los Angeles – New York JFK route and for them especially originating out of Los Angeles. The cabins are getting worn, and there's been recent speculation we could see a retrofit of the aircraft with a newer interior, or even other planes dedicated to the premium transcon routes.
Vice President of Customer Planning Jill Surdek addressed the interiors of their A321T aircraft in an employee question and answer session last week.
I was actually in Los Angeles last week and heard some similar feedback [that interiors are a little bit fading and dated, and that it's time for a refresh]. I do think it's an amazing hard product, our customers love it, I think we provide a great soft product with the food and amenities.

People have been sharing with me they feel like it's a little bit worn, and that's something I raised within the maintenance teams and the cabin appearance teams that do the cleaning in both JFK and LA.

I don't know of plans on a full refresh of the cabin but taking better care of what we have. I know it's more a lot of bags banging against the first few rows of the seats and the entry bar so it's something we have the team working on.
Personally I'm hoping the airline doesn't do a cabin overhaul of the A321T, or assign different aircraft to the route, because any retrofit would almost certainly eliminate the premium-heavy economy offering with generous seat pitch and video screens way in the back.