Nick Ewen over at The Points Guy argues that banks should stop issuing metal credit cards. He argues,
They can be difficult to use since they don't fit as expected into some card readers
They set off airport security metal detectors and here he cites his Ritz-Carlton card
They're tough to dispose of since they can't be cut up or shredded
They're no longer unique and they don't make a statement, since they're everywhere (and what kind of statement were they making anyway?)
There are at least two dozen cards heavier than standard plastic, probably many more. Even the Amazon Prime Rewards Visa Signature Card clocks in at the weight of a Sapphire Reserve card.
First, let's sort through a bit of an overgeneralization. Heavier cards don't necessarily set off airport security metal detectors. I do not know of any cards heavier than the Ritz-Carlton card that's no longer available to new applications. It clocks in similarly to the JP Morgan Reserve. These cards have enough metal to create an issue at airport security. Put them in you carry on bag and run them through the x-ray.
Those two cards are about 50% heavier than nearly every other metal card in the market, like the Platinum Amex which does not trigger an alarm in my experience.
The less dense cards also don't create nearly the same issue with some card reader devices, either. I suspect Nick's frustration with metal is as much attributable to his experience with the Ritz-Carlton product as to metal cards more broadly.
Where the criticisms start to ring true is that these cards are more difficult to dispose of. One reader used a blow torch rather than returning his card to Chase. But how often do you dispose of a credit card? I'm not sure it's often enough to matter.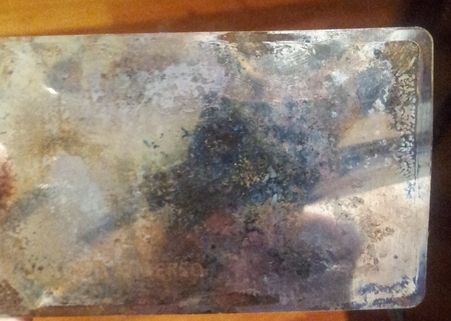 However it's certainly true that metal cards are no longer special, since they're so common. When they were first available they felt nice in the wallet and in the hand, and they said "this is a unique card." It was a conversation piece, which is exactly what issuers wanted:
to make customers feel good about their card

so they'd want to pay with the card

and even talk about it (the best salespeople are customer evangelists)
Sure, some people delighted in marveling store clerks, which is awkward at best. But mostly it was about a person's personal narrative that the card said something about them (a non-metal card, Barclays' old Arrival+, promoted "I've Arrived").
However I don't remember the last time a metal card caused a reaction of a raised eyebrow. If you're looking to feel better about yourself impressing a store clerk it's just not going to do that very often anymore, probably because store clerks have seen so many of them now and possibly because trying too hard to impress them just makes you look like a jerk.
So the question is, how should credit cards be designed? There's still a need for physical cards, even as much of commerce moves online and even as many in-person payments get made via app. So you want a card that looks and feels nice, in addition to offering nice rewards. It's difficult to distinguish a card in the marketplace, which is why some issuers have removed raised numbers at least (when was the last time you needed that for creating carbon copies of an imprint?).
Heft is one of the easy things an issuer can do – just don't make it so heavy as to be an inconvenience (Ritz-Carlton, J.P. Morgan Reserve) and try to spruce up the design. One way to do that is colors, like the yellow and red American Express cards.
And of course there's Rose Gold:
Another approach is to customize the design of the card but that can lead to controversy. I've long wanted issuers to think of the card in a consumer's wallet as a mobile advertisement. Why not message the key benefits of the card.. on the card itself? Airlines miss out of an opportunity for advertising on aircraft lavatory walls. It's a generally missed opportunity in marketing:
So should issuers ditch metal? Not necessarily, but for the period of time where we still need physical cards they should get more creative about design if the goal is to stand out or help consumers tell a story about who they are.