Hong Kong has faced massive and escalating protests over mainland China's control. The proximate cause was proposed legislation that would allow Hong Kong residents to be extradited to mainland China at the request of Beijing, however protests have expanded to seek greater freedom and less intervention from mainland China.
While violence has mostly been concentrated at major protest sites, police are using tear gas and there have even been protests at the airport. Protesters are planning to appear outside the gates of Hong Kong Disney on Monday.
Until now most tourist locations have avoided also being hot spots for demonstrations, though there have been protests in Tsim Tsa Tsui and Causeway Bay. There have been protests outside the Intercontinental, and also outside the Peninsula. Some tourists have reported being gassed.
Hong Kong's immediate past Chief Executive is "set[ting] up a foundation to help police arrest protesters who insult China."
The Chinese military has warned that "Hong Kong authorities can request the assistance of the People's Liberation Army (PLA) Hong Kong garrison if necessary." The head of the garrison describes the protests as "absolutely intolerable."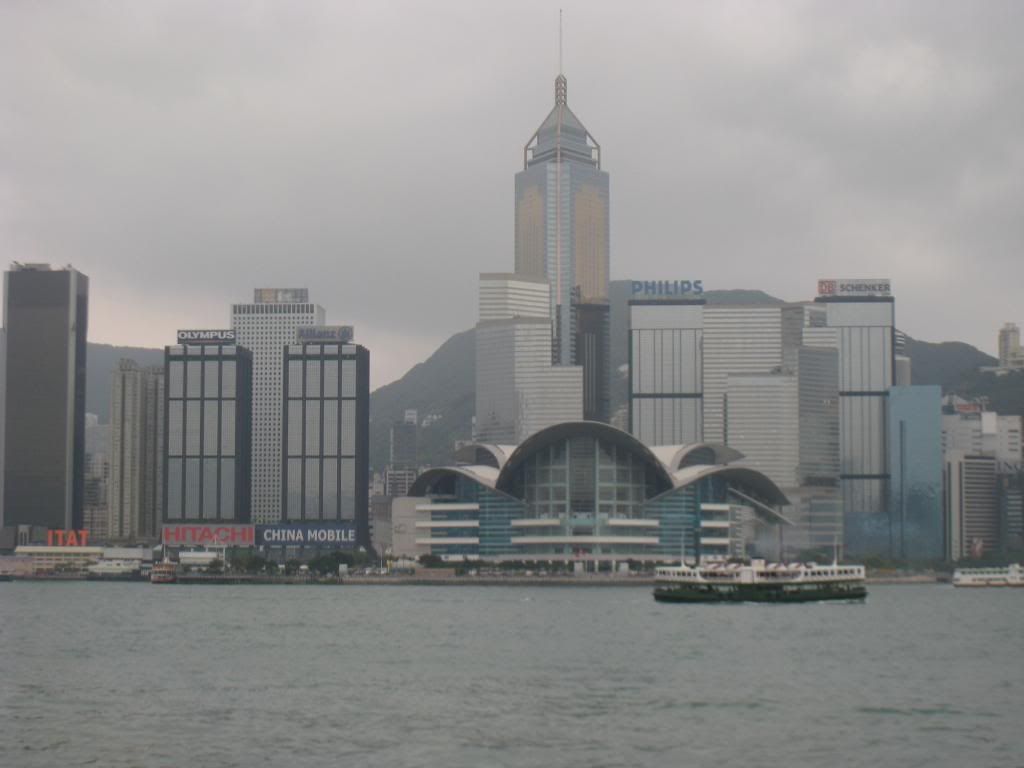 And the PLA is out with a new video showing "soldiers practicing shooting protestors."
Lest there's any misunderstanding over what this video is all about, at the 2:36 mark a man is quoted as saying "the PLA and the people of Hong Kong are integrated." Taiwan's foreign minister reacted, "The people of #HongKong are gifted a video of vile threats! The PLA is supposed to protect the people, not pound them into submission."
My own general stance is that the world is a dangerous place. My daily work commute took me past the Pentagon, a primary target in the event of a pre-emptive strike on the U.S. Indeed, it was a target on 9/11. Normally I consider it safer to travel someplace after a terrorist attack than it was immediately before that attack.
Still people are rightly concerned. Overall passenger bookings to Hong Kong are down. Most people will be safe, but some will wind up collaterally embroiled in conflict. I'd rather wait for the current situation to play itself out if given the choice.
If you're going to go, don't wear black or white and avoid government buildings. It's hot there now you don't want to wear black anyway.
It seems curious that there aren't any travel waivers at this point. Perhaps there's skittishness over possibly offending Beijing by calling attention to the situation. A year ago Beijing was flexing its muscles over language on U.S. airline websites.
United tells me they're monitoring the situation. American didn't offer any explanation for the lack of a travel waiver. Delta, of course, dropped their only Hong Kong service (from Seattle) last year.
Hong Kong and Kowloon were ceded in perpetuity in the 19th century to Great Britain, and the New Territories were ceded until 1997 just before the turn of the century. In 1984 the U.K. and China agreed that the entire area would revert to mainland China in 1997, but Hong Kong's market-oriented institutions would remain in place for 50 years – through 2047.
Now, 22 years in, China treats Hong Kong as a Special Administrative Region. There's passport control between Hong Kong and the mainland. But Beijing exercises increasing amounts of control.