When the first officer of the Exxon Valdez first told Captain Joseph Hazelwood about being 'on the rocks' he said "no thanks matey, I'll have mine straight up."
When in remote Alaska or Glasgow, Scotland the temptation for both sea captains and airline pilots is to drink, it seems. Today's United Airlines Glasgow – Newark flight UA162 was cancelled when two pilots failed a breathalyzer before boarding the aircraft.
Apparently these two individuals had been partying the night before as though they'd be working flight 1999.
Police were called around 7:35 a.m., in advance of the flight's scheduled 9 a.m. departure. The pilots were arrested and "remain in police custody pending a scheduled court appearance on Tuesday."
A United spokesperson says "the safety of our customers and crew is always our top priority." Of course the top priority of these pilots was getting tanked enough to think they were Gary Busey and Joaquin Phoenix debating who really killed Bruce Lee.
Pilot drinking stories are sad. As I noted this week when a Delta pilot was removed from a Minneapolis – San Diego flight over alcohol this is something that happens with every airline and is a difficult problem to solve with pilots feeling shame and fearing loss of their career if they seek help.
Three years ago, also in August, two United pilots on another Glasgow – Newark flight were "too sozzled to fly" and arrested leading to a flight cancellation.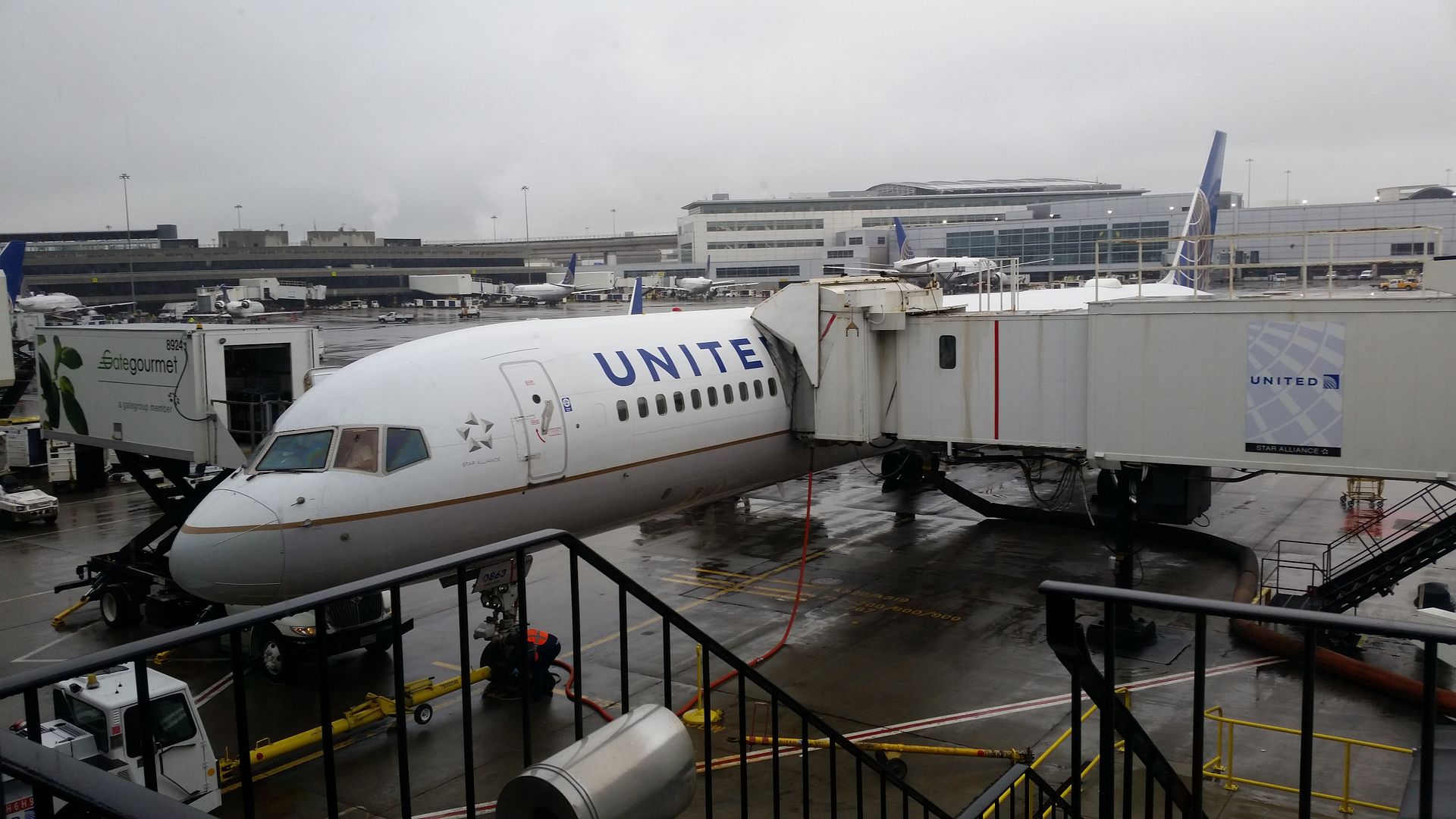 Glasgow – Newark is Operated by a Boeing 757
Since Glasgow, Scotland is part of the UK and Brexit hasn't happened yet, this flight delay should be covered by Regulation 261/2004 entitling passengers to significant cash compensation. Given the distance and that passengers won't reach their destination within four hours of schedule, they're clearly entitled to 600 euros cash each (US$677).
United would be hard-pressed to declare their own pilots being drunk an extraordinary circumstance outside of their control when courts have ruled that mechanical delays don't qualify and that airlines should be prepared for those (airlines are generally responsible for the mechanical conditions of their planes, and the flight-readiness of their crews).