Singapore Airlines lobster thermidor has been offered for years and is a customer favorite. They're dropping it for 'healthier' choices.
Singapore Airlines offers perhaps the best main meals of any airline in premium cabins, although I've always found their snack service to be lacking.
The best feature is "Book the Cook" which isn't just pre-order something that's going to be on the plane anyway, but an extensive menu of specialty items to choose from in advance that the airline will have on board for you. Singapore Airlines offers this in both business and first class, and on flights departing from many of their long haul destination cities not just departing from Singapore. It's an impressive feat.
The single best meal I've ever eaten on a plane was Singapore's Prawn & Chicken Laksa. I was first introduced to the dish in business class flying Singapore – Bali.
Singapore used to allow "Book the Cook" even on their shortest business class flights. My first experience with this was flying Singapore – Bali as well, over a decade ago, where I had the lobster thermidor.
It's a dish I've had many times since. It's one of the more popular options on Singapore's menu. I've actually found it to be quite inconsistent, and generally prefer other meal options.
Whether it's flying first class from San Francisco to Hong Kong where it was fine, but I was jealous of my wife's beef bulgogi.
Or flying Tokyo Narita – Singapore where it wasn't properly heated.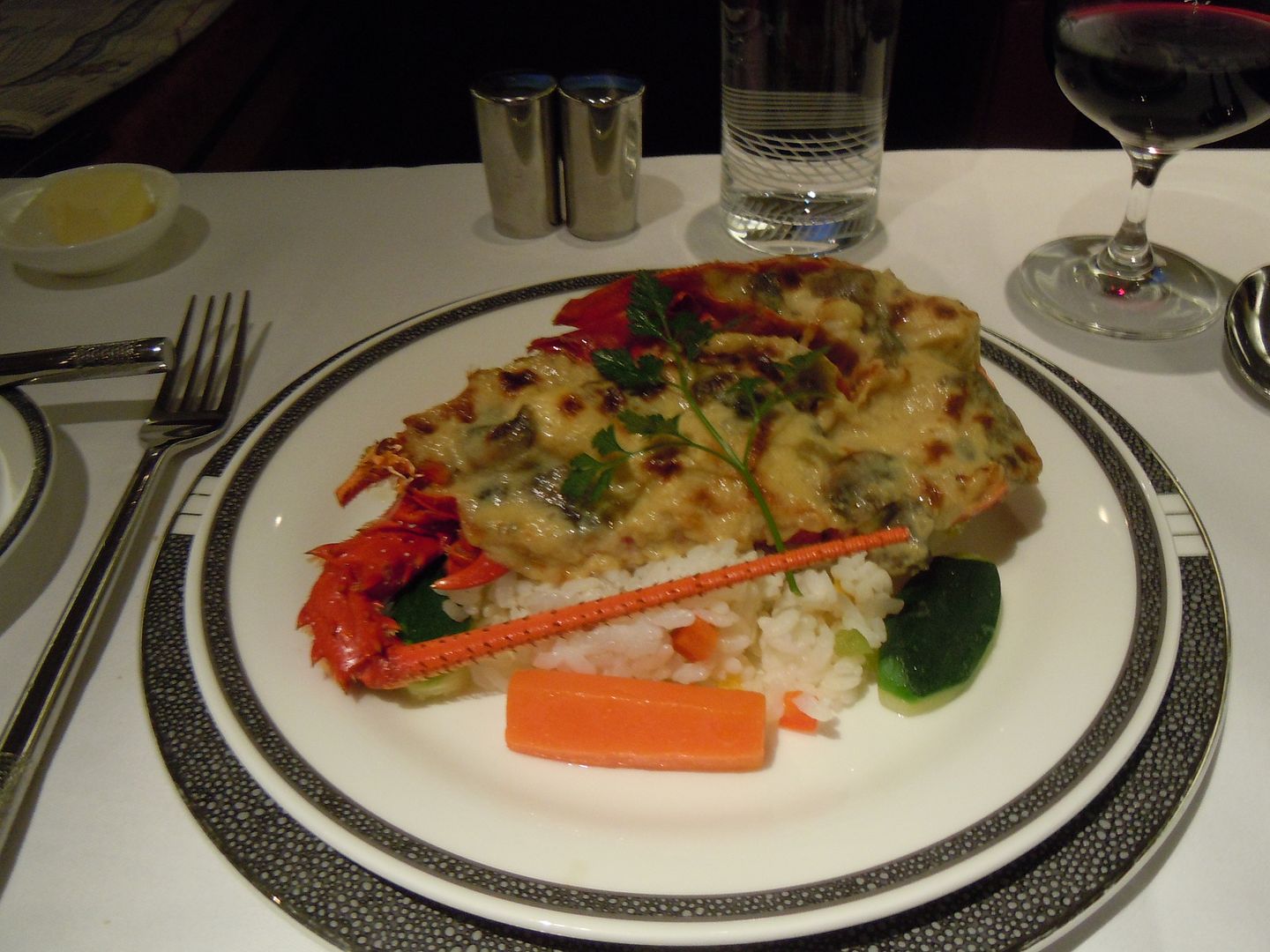 It's also come out just beautifully as well on a Singapore – Sydney flight:
In an article about Singapore Airlines plans to trial 'dine on demand' in business class, to determine whether they offer fully customizable meals at any time or merely "a flexible dining approach," Executive Traveller notes that the airline is also talking about dropping its iconic lobster thermidor from the menu.
McNeil also flagged that a refresh of the Book The Cook service, which Singapore Airlines launched in 1998, could see the iconic lobster thermidor make way for a 'modernised' version in line with changing tastes.

"Like everything, the Book The Cook programme evolves. The lobster thermidor is a perennial favourite but we're looking at opportunities to modernise that, whether it be a lobster thermidor-type of dish or something similar and lobster- themed which is a little bit more modern, a little bit more healthy perhaps."

"People like lobster, but we're moving to an environment where people are becoming more health-conscious so maybe the creamy lobster dish is not the right one… maybe a beautiful grilled lobster with fresh asparagus or veggies might be another alternative, as long as we maintain the integrity of the dish."
This seems like a bad idea. Given that it's Book the Cook, and there are myriad options to choose from (departing Singapore in first class there are literally dozens) why not offer both choices?
Apparently we might still see lobster thermidor from time to time, even after it's removed from the standard book the cook choices. However it seems that it's going to leave the menu's staples.
Not in the story but SQ F&B director *did* allow that even if a lighter healthier lobster took its place, the classic Lobster Thermidor "may pop up in the future as a guest dish appearance"

— Executive Traveller (@AusBT) September 26, 2019
Lobster thermidor remains a classic. Who could resist ordering it in Thai Airways first class on a morning Bangkok – Hong Kong flight? Brunch is always better than breakfast.
Even though in recent years flying Singapore Airlines I've almost always gone with other choices and find Asian options to be the most appealing.
Singapore, if you're listening, don't drop the classic lobster thermidor.