CNN Whitehouse photojournalist Mark Walz flew Southwest Airlines out of West Palm Beach, Florida on Monday night and checked some camera equipment.
Here's how it came out to him at baggage claim.
He wrote, "I knew that [Southwest Airlines] flight crew are often entertaining but had no idea that their baggage handlers were comedians as well. But to be fair, maybe it was the TSA….."
Walz reports that Southwest Airlines reached out to him on Tuesday.
I just got a call this evening from Southwest Airlines HQ and got an apology and assurances that they would look into this and while they cannot confirm it was their employees, they said they take this kind of stuff seriously. Thank you, Southwest!
If you've got a sense of humor about it, this is awesome. But it could just as easily be taken as a huge insult to a customer.
Southwest baggage handlers: basket of deplorables?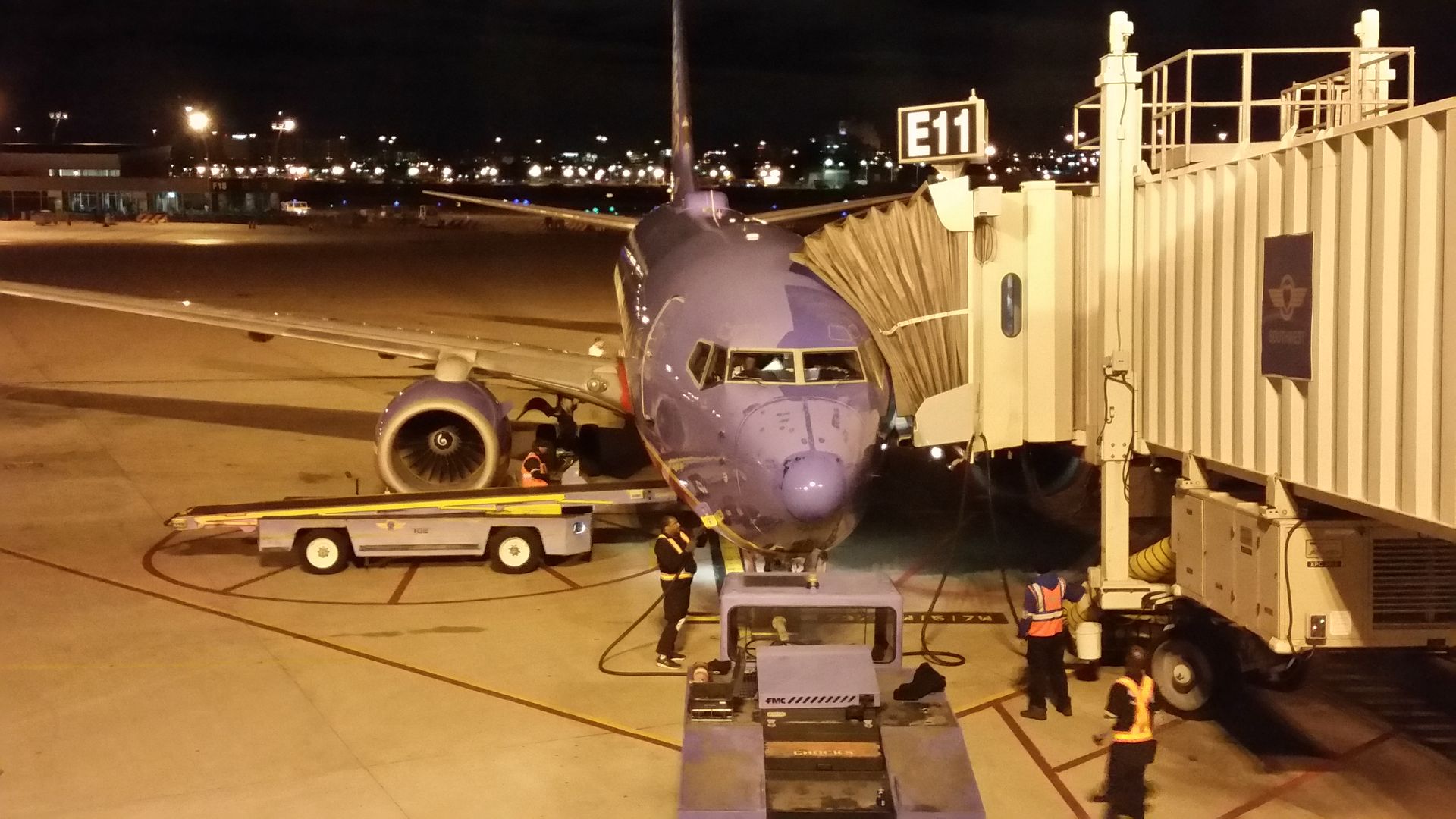 (HT: Ken A.)