1:25 pm Bangkok, Thailand (BKK) to Chiang Rai, Thailand (CEI)
Thai Airways Flight 134 Business Class Seat Assignment at Check-in
Duration: 1h 20m Airbus A300-600R 414 miles traveled Our driver was right on time at 11:15 am for our return to Suvarnabhumi. A quick 20 minutes and we were there. This time it was dropoff at the domestic checkin, heading to the business class line. No one ahead of us, no line to speak of at security, and we headed down to the domestic business class lounge.
Royal Silk Lounge Entrance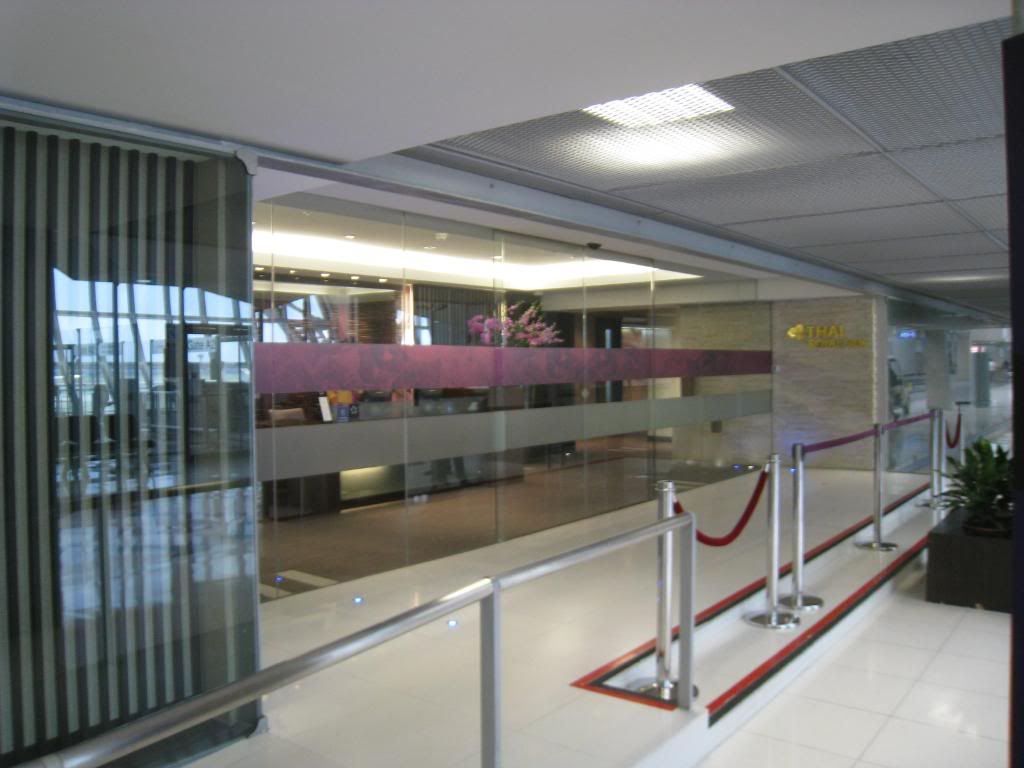 Lounge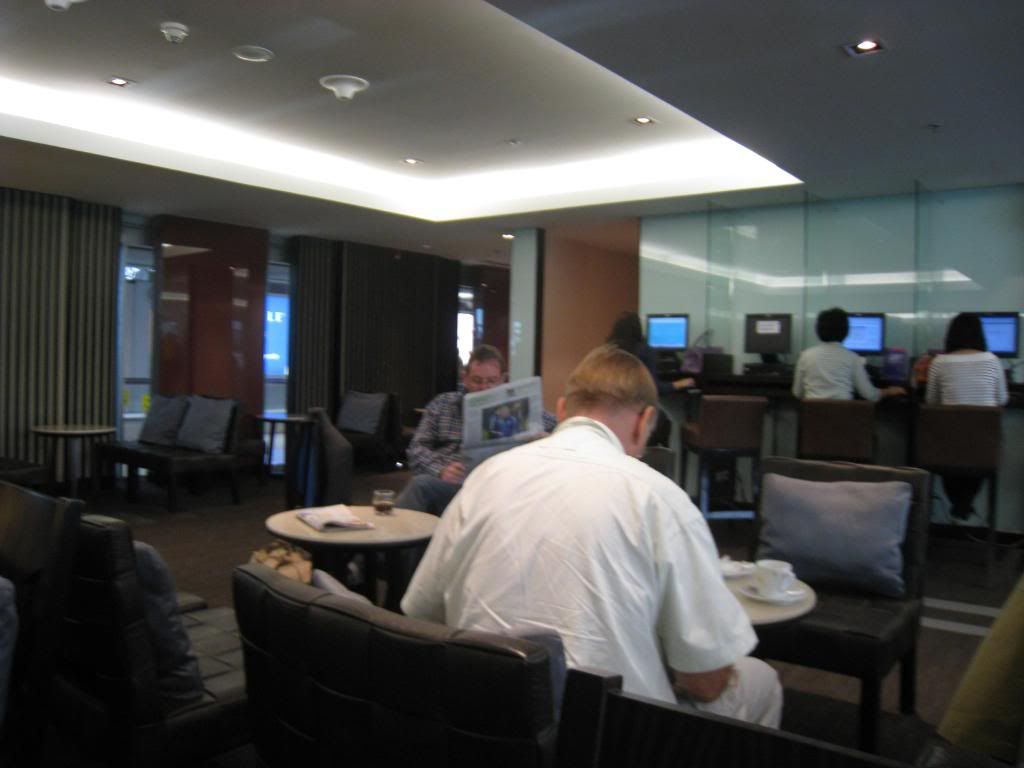 Lounge restroom

Lounge hallway (to vip area, there were a couple of soldiers there, so…)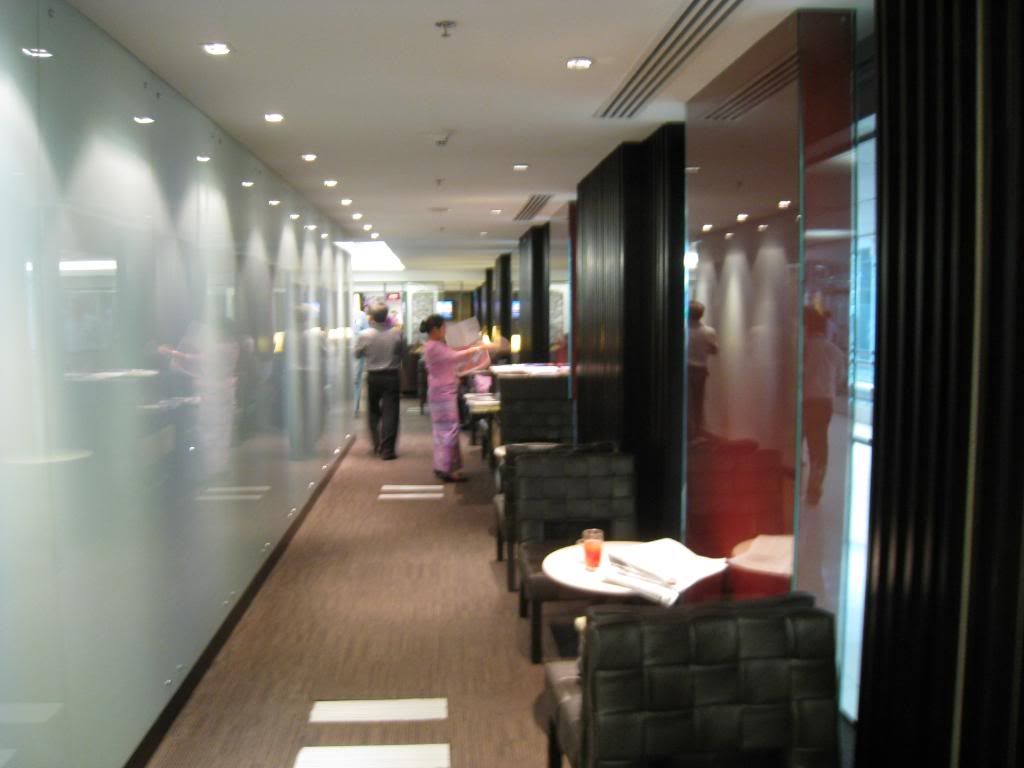 Lounge food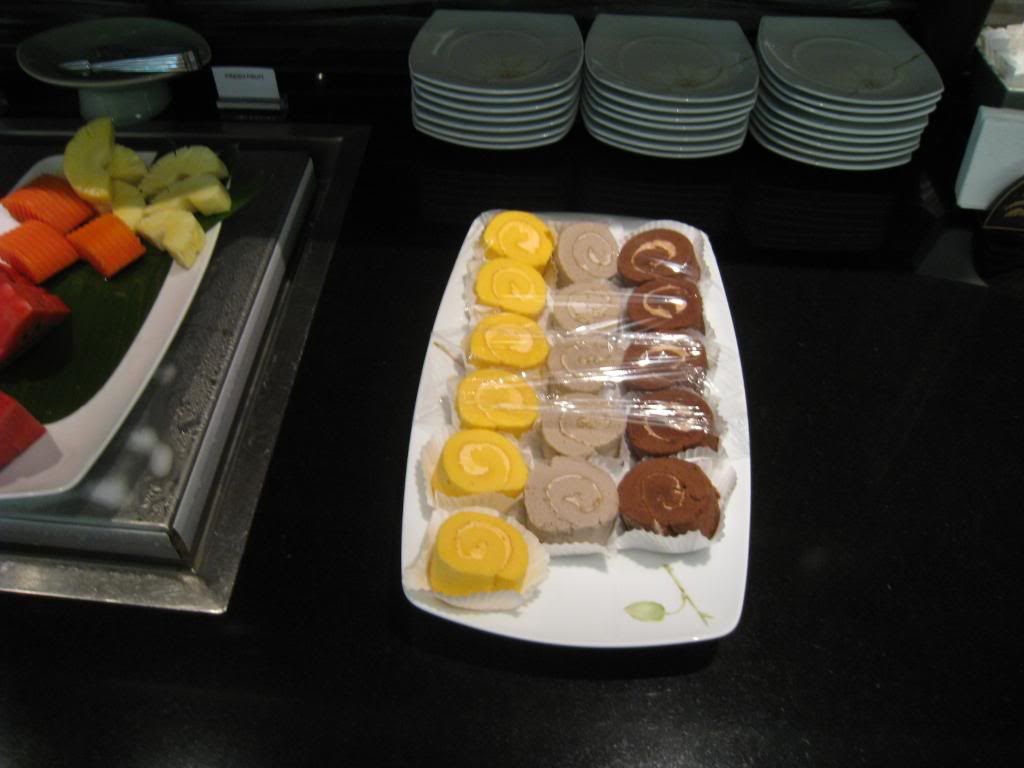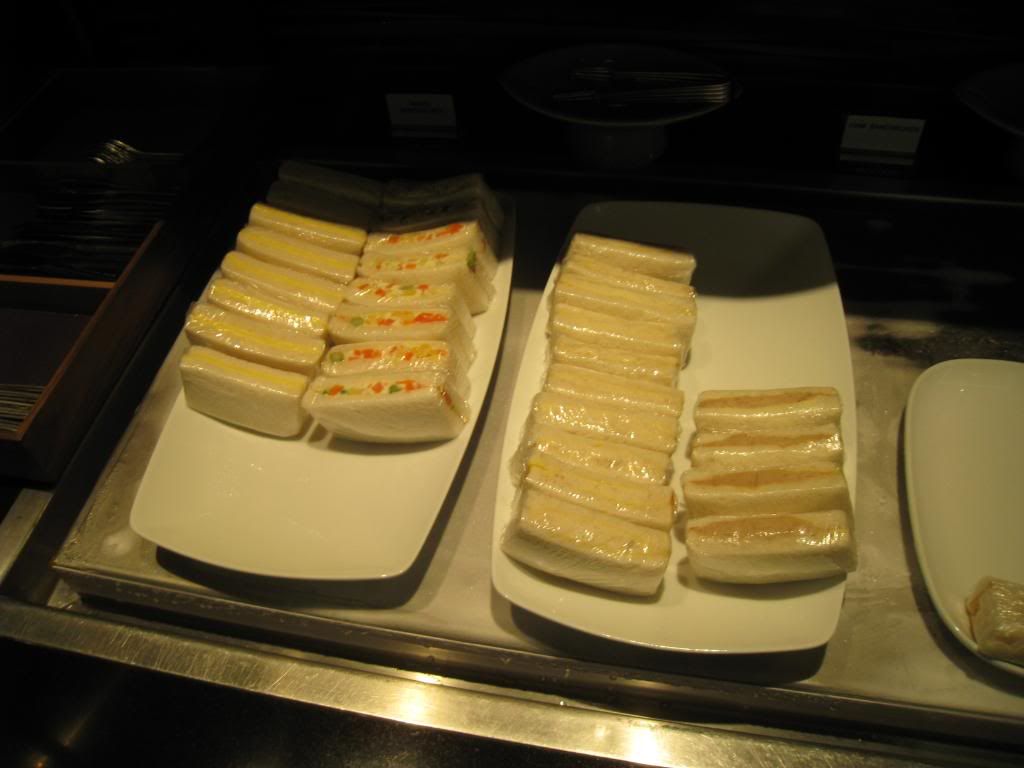 After a quick check of email, and a too-sweet can of fruit juice, it was time to head over to the flight. Boarding was a zoo, we were being bussed to a remote stand so there wasn't any priority boarding. Still was at the front of the line so that I could find a comfy spot on the bus, but I never sit, I figure there are folks who need that – I just want a decent place to hold onto a pole or something.
Boarding gate

Bus to remote stand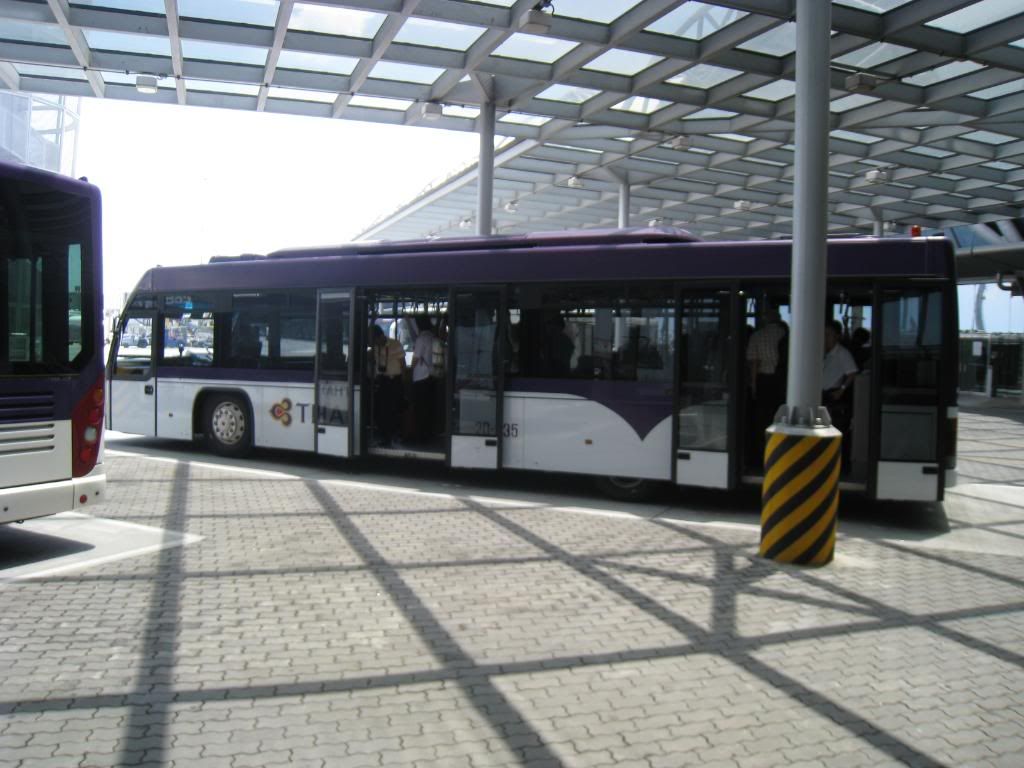 There were just half a dozen folks in business class, with coach mostly full. I've been on several domestic Thai segments over the years, but never paid too much attention to loads, it's always seemed like business is nearly empty on the domestic runs on all but the big international planes, perhaps people choose them purposefully or perhaps Thai is just better at scheduling than I'd expect, timing them well to connect to international flights.
Of course, Chiang Rai only has 3 flights a day, two of which were moved over from Don Muang. And there are no international-style new business class flights in and out of CEI. Perhaps tripling the number of Thai flights between Chiang Rai and Suvarnabhumi is driving the low business class loads, in addition to the obvious of the economy and slowdown in tourism.
The crazy thing is that the "A-Bloody-6" is the best aircraft on the route. At least there are footrests.
Seat

And empty business cabin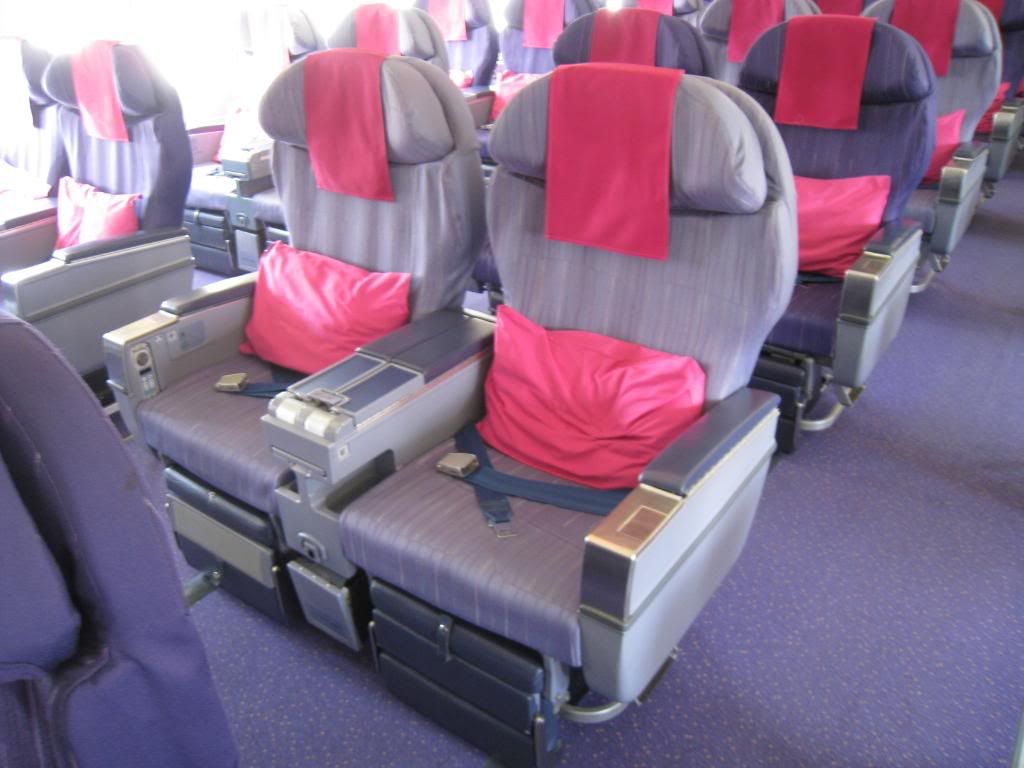 The snack was small but tasty, flavorful and spicey, and just right for a one-hour flight (this is domestic business class only, after all).
Tuna snack

Chiang Rai is set up as an international airport which means that connecting passengers only have to clear transit immigration in Bangkok, they don't have to pick up their bags or mess with customs. So like Chiang Mai and Phuket, there are two separate baggage claim areas – one for domestic-only passengers and one for international connecting passengers to go through customs.