Royal Orchid Sheraton
2 Charoen Krung Road Soi 30 (Captain Bush Lane), Siphya, Bangrak
Bangkok 10500 Thailand
Phone: (66)(2) 266 0123 Fax: (66)(2) 236 8320
Rate: THB3000+tax We arrived at the Royal Orchid Sheraton after a 25 minute drive from the airport. I was torn about where to stay, since it was just a brief overnight. The river is quite far off the airport, but it's almost all freeway, the only issue is traffic in and around the hotel itself. But we were arriving quite late and leaving the hotel at nearly noon, I figured traffic wouldn't be much of an issue. And I really did fancy waking up to breakfast on the river.
The hotel is somewhat disfavored, at least among Starwood properties. I know that many like the new Meridien, and the ROS is by no means the incredibly well-regarded Sheraton Grande Sukhumvit. But I really do think it gets a bad rap.
We walked into the lobby and to the checkin desk. I had reserved a base level room on a 45-day advance purchase rate, but understand this hotel is usually pretty good with upgrades. On a single night stay, and with Thai tourism hurting badly, I assumed a suite upgrade would be something of a gimme.
I asked what kind of room they had for me and they told me it was a 'nice Tower room'. Hmm. No suite? Really? I pressed, and they did give me a top floor junior suite "but only because it's just a one night stay." Weird. This hotel is usually good with upgrades, the room was obviously available (it was midnight, I was leaving the hotel in less than 12 hours). Why wasn't I given it in the first place?
They then took us upstairs to complete the checkin process, and explained the Towers lounge and restaurant breakfast benefit. The Towers lounge is nice, quiet, with a modest breakfast spread and computers with internet. (I didn't check out evening snacks of course.)
Hotel entrance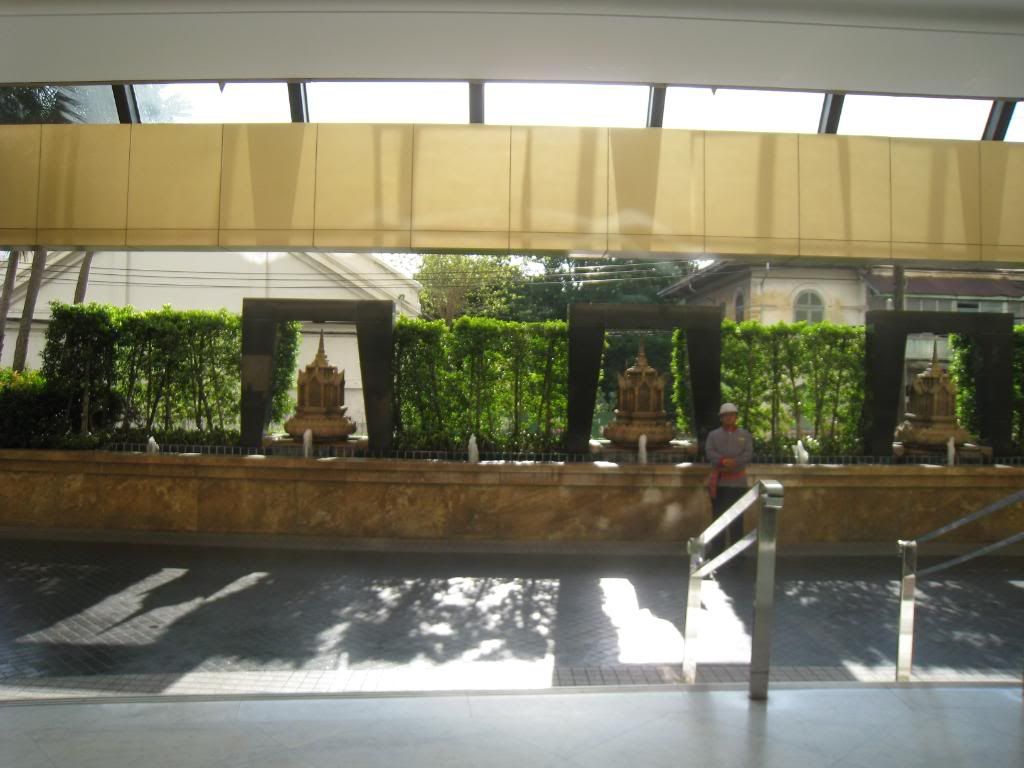 Lobby

View from the Room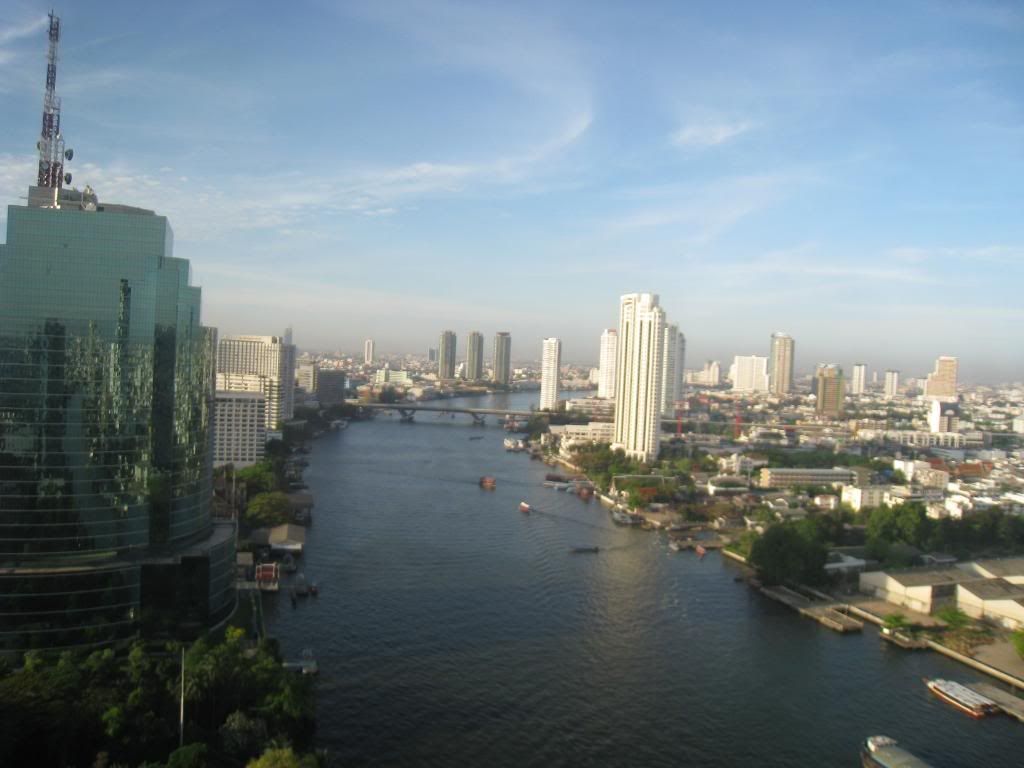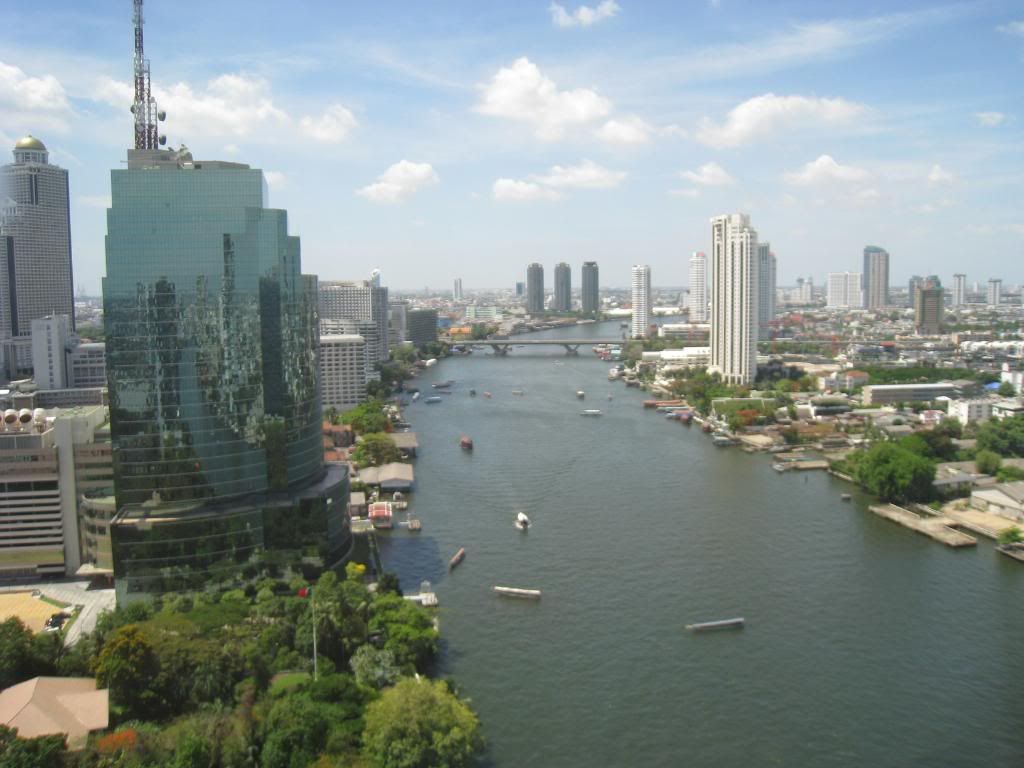 Welcome drink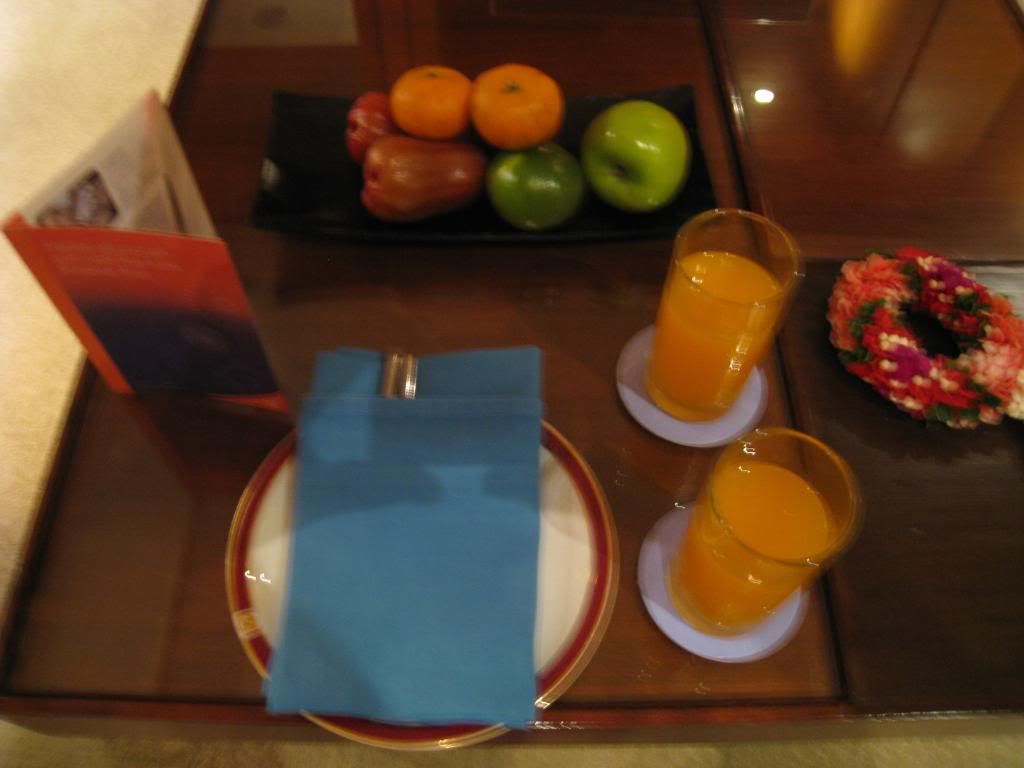 Living room

Desk area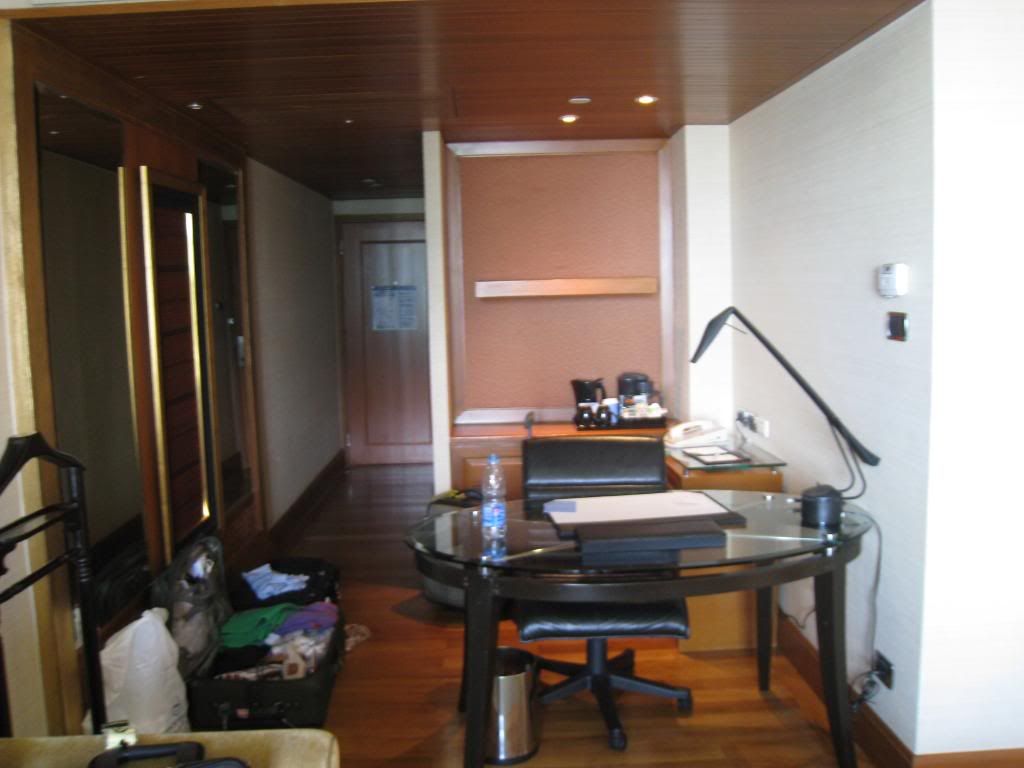 Swiveling tv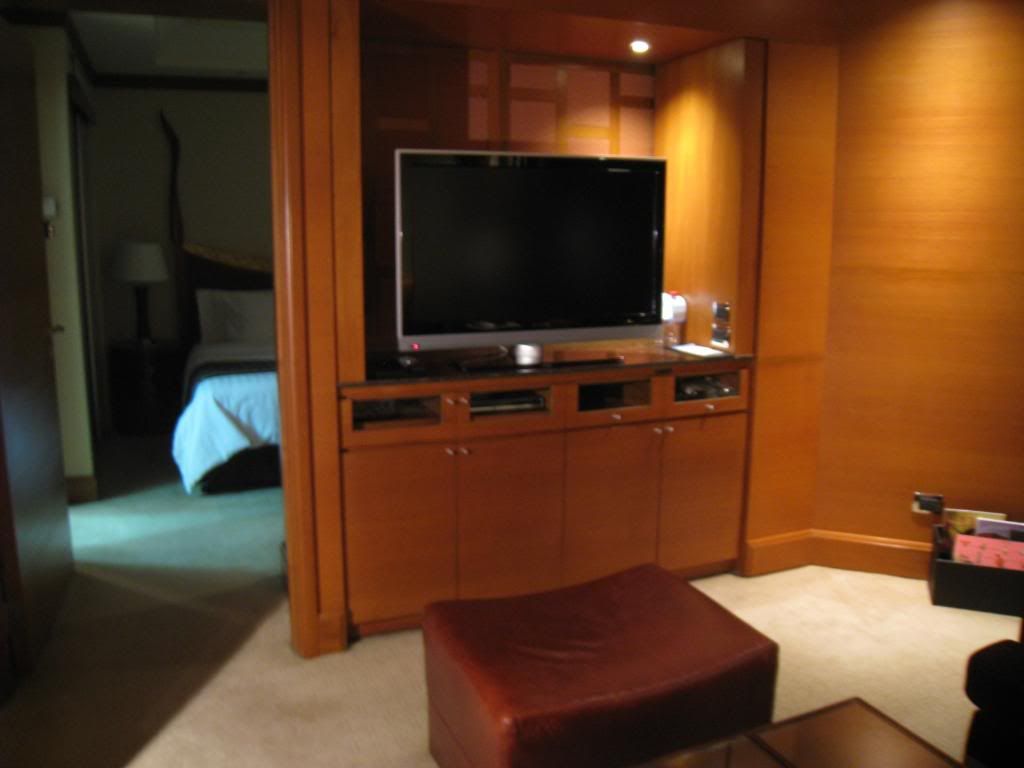 Bedroom

Bathroom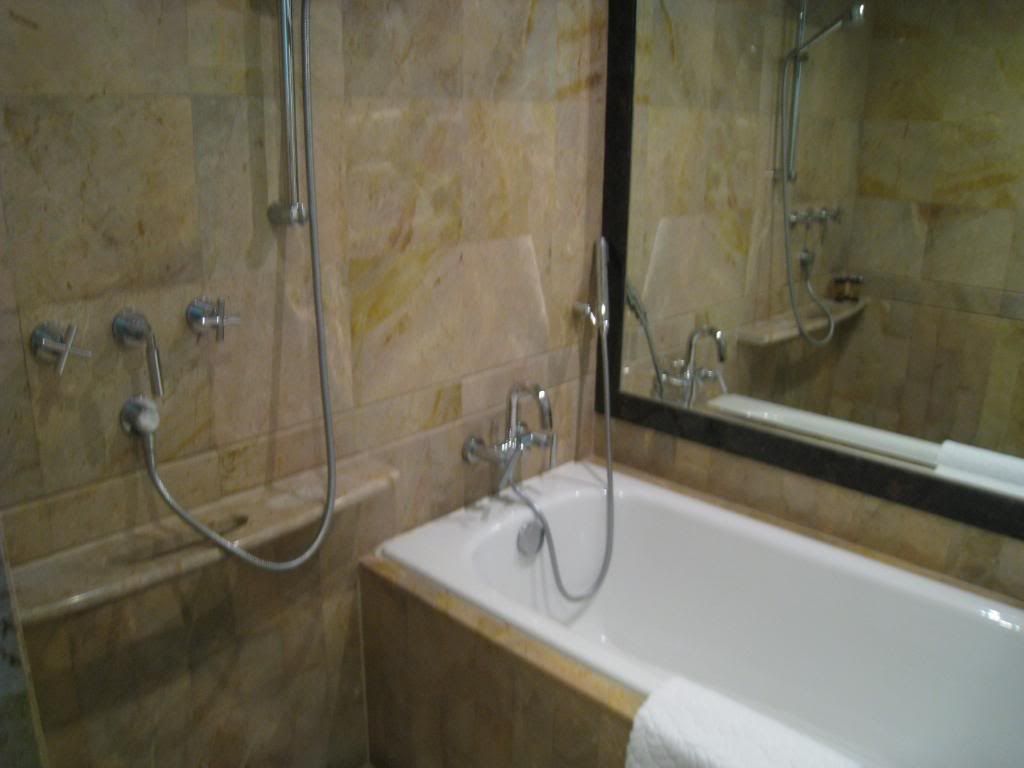 Lounge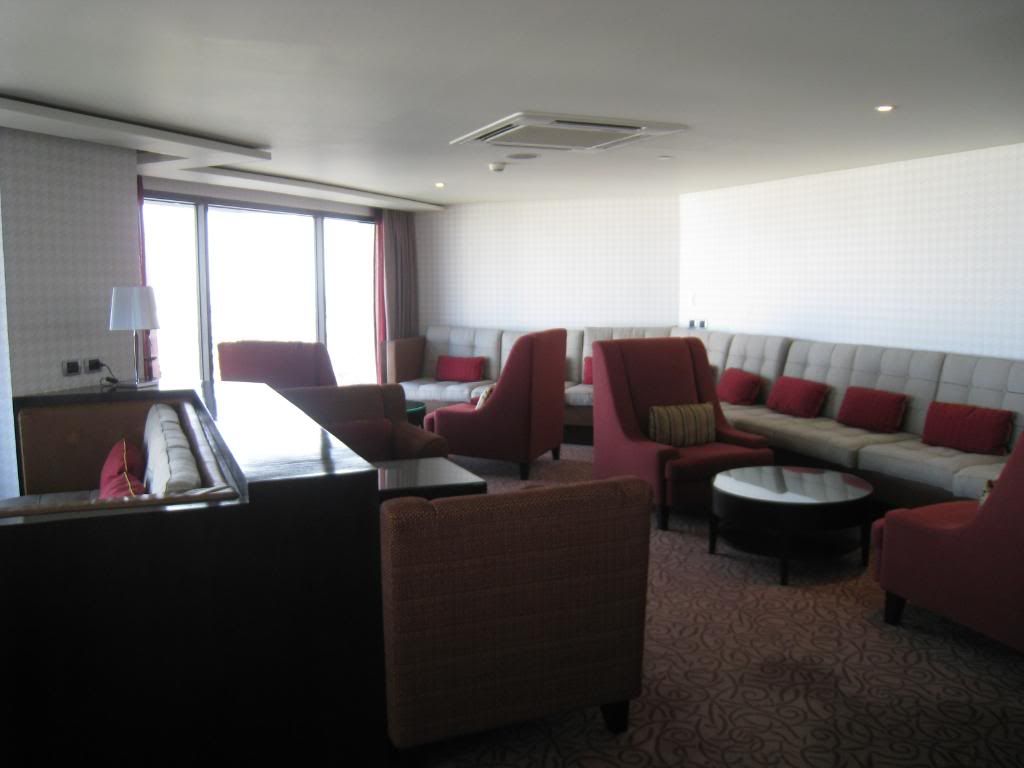 Lounge breakfast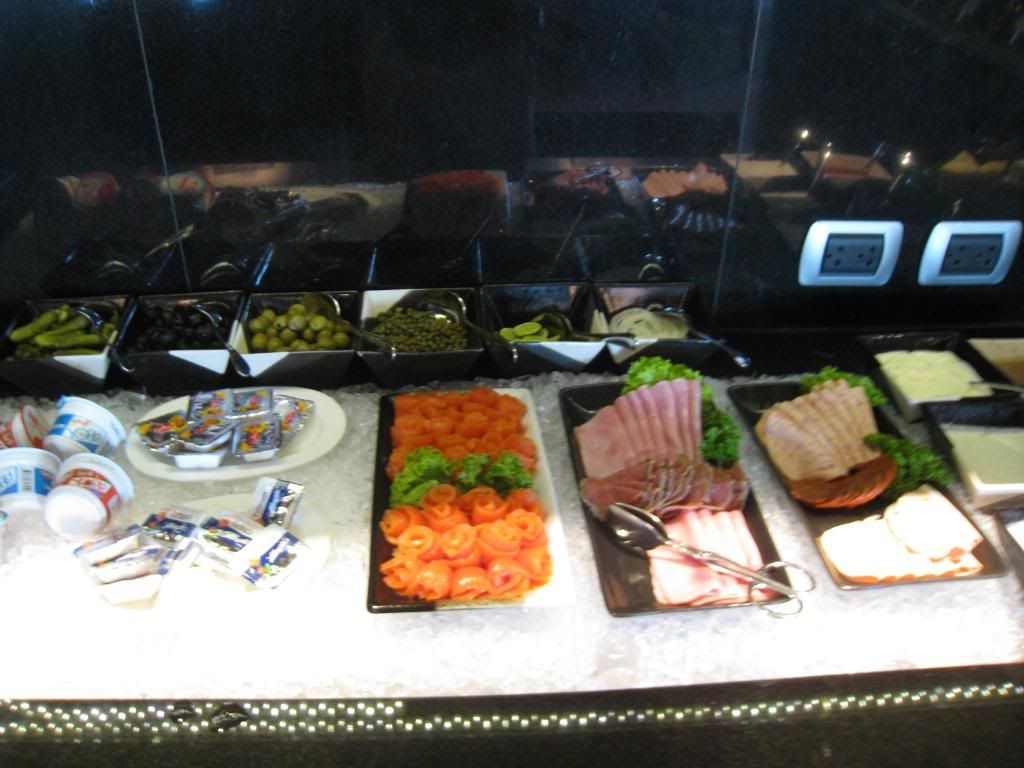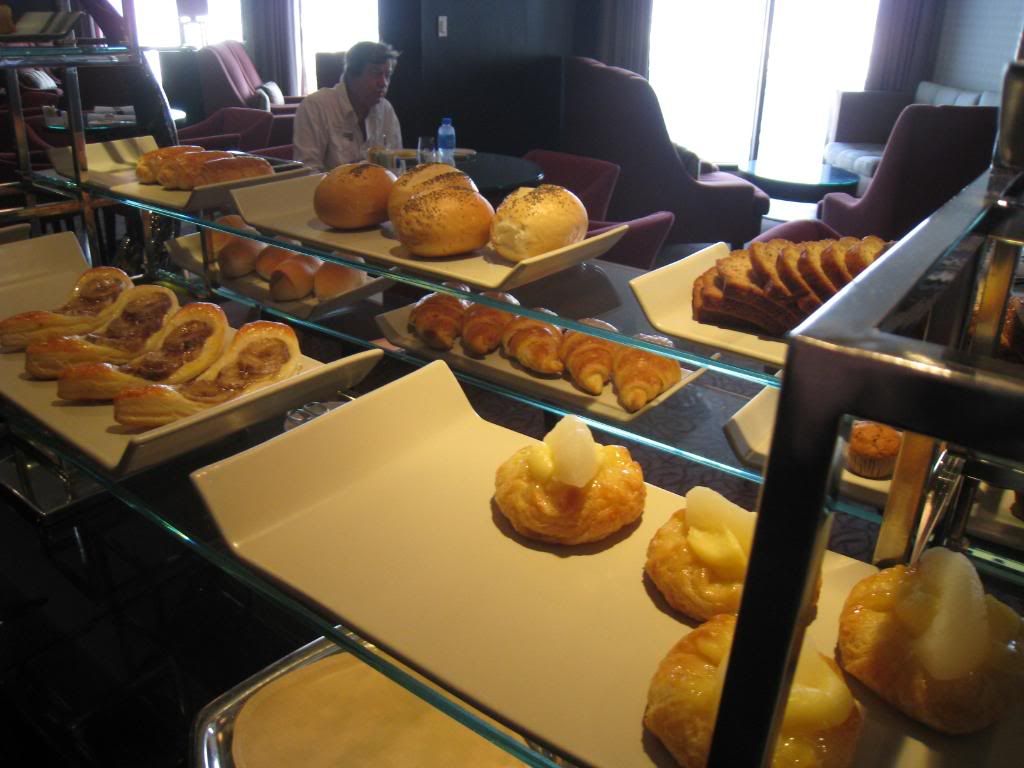 Outside breakfast

I chose to have my breakfast in the main restaurant, outside by the river. The spread was varied and fresh, but mostly I just wanted to sit and drink my coffee along the river – the only reason I picked the Royal Orchid Sheraton for the overnight. So we had our breakfast, got changed, and got ready to head back to the airport for our flight to Chiang Rai.
I had a couple of calls to make in the morning. I had had my limo company pick up a SIM card for me (110 baht) but it had no money on it, fortunately the Sheraton gift shop had 1-2-Call top-off cards with no markup, since the SIM card didn't have the option to add funds by credit card.