I'm not going to make claims about the rank order of 1, 2, 3, etc. We can have great discussions about what makes for the 'best' lounge — whether it is spaciousness, personal attention, food, a spa or a car service from lounge to plane.
Instead I will offer four 'groupings' that total 10 lounges. I'm not making a rank-order claim within each grouping.
Top Group: What I Believe Are the Three Best Lounges
Lufthansa First Class Terminal, Frankfurt
The First Class Terminal is one of the most refined airport experiences you can imagine. They'll return your rental car for you. Security is individualized and polite.
The design of the lounge is gorgeous. There's a cigar lounge, a bar, and more types of water to choose from than you've ever seen anywhere.
You'll get service in the restaurant or at your seat. And you can have a shower, or a nap. If you wish, when taking a shower (or bath) you can ask for a rubber ducky which makes for a great souvenir.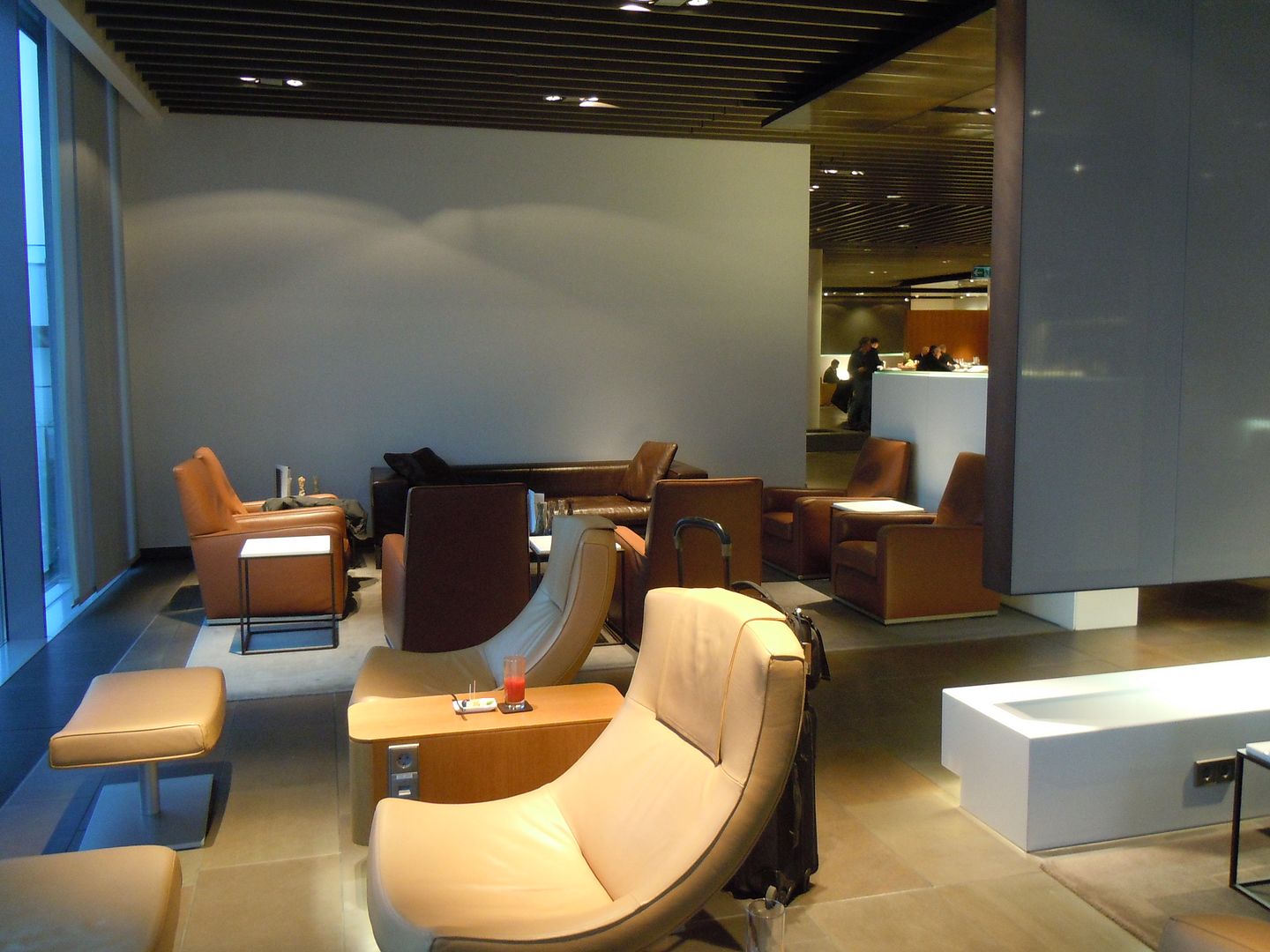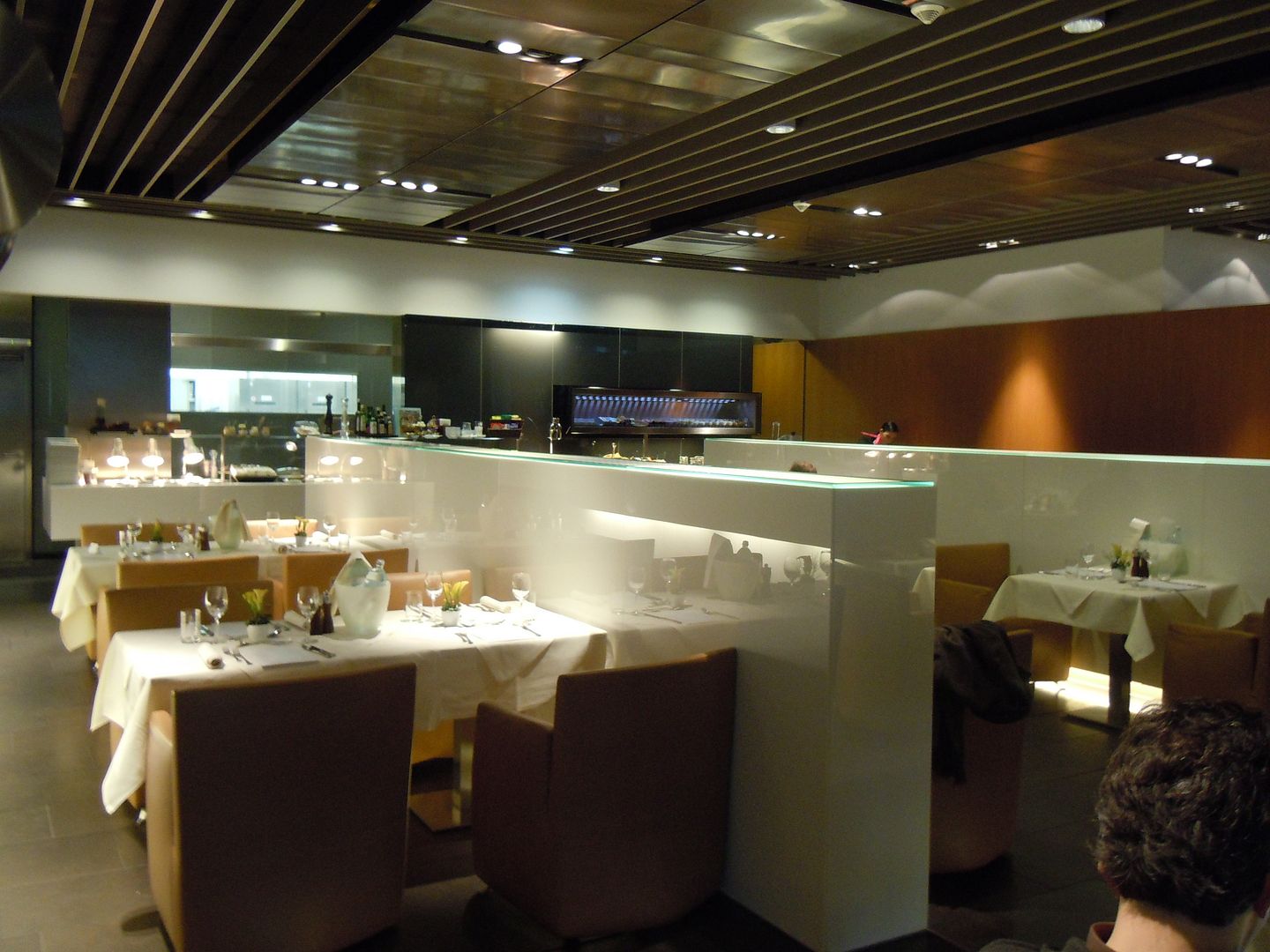 Since you're in a separate terminal from all of the business class riff raff, the challenge is: how do you get to the plane? You'll be collected when it's time to depart — usually by the same person who initially greeted you — and taken down the elevator to a private passport control, and then turned over to your driver who will take you across the tarmac in either a Porsche or Mercedes to the plane.
Air France La Premier Lounge, Paris Charles de Gaulle
I haven't been through here. I've read about the lounge, seen pictures, and it's hard to imagine doing better than they appear to do here.
The lounge features a car service, as Lufthansa provides. Dining is by Alain Ducasse. And the design looks more attractive than most other world's top lounges.
It's exceptionally exclusive because presently first class awards are limited to Air France's own elite members and even then only spending rulebuster-style points. That means most of us won't see the inside of the lounge, at least under current restrictions.
Thai Airways Royal First Class Lounge & Spa, Bangkok
They'll escort you from check-in, through immigration, to a waiting golf cart to take you to the first class lounge. Or they'll meet you on the jetway of your connecting flight that arrives in Bangkok. And since they escort you from lounge to your onward flight, they provide a seamless experience.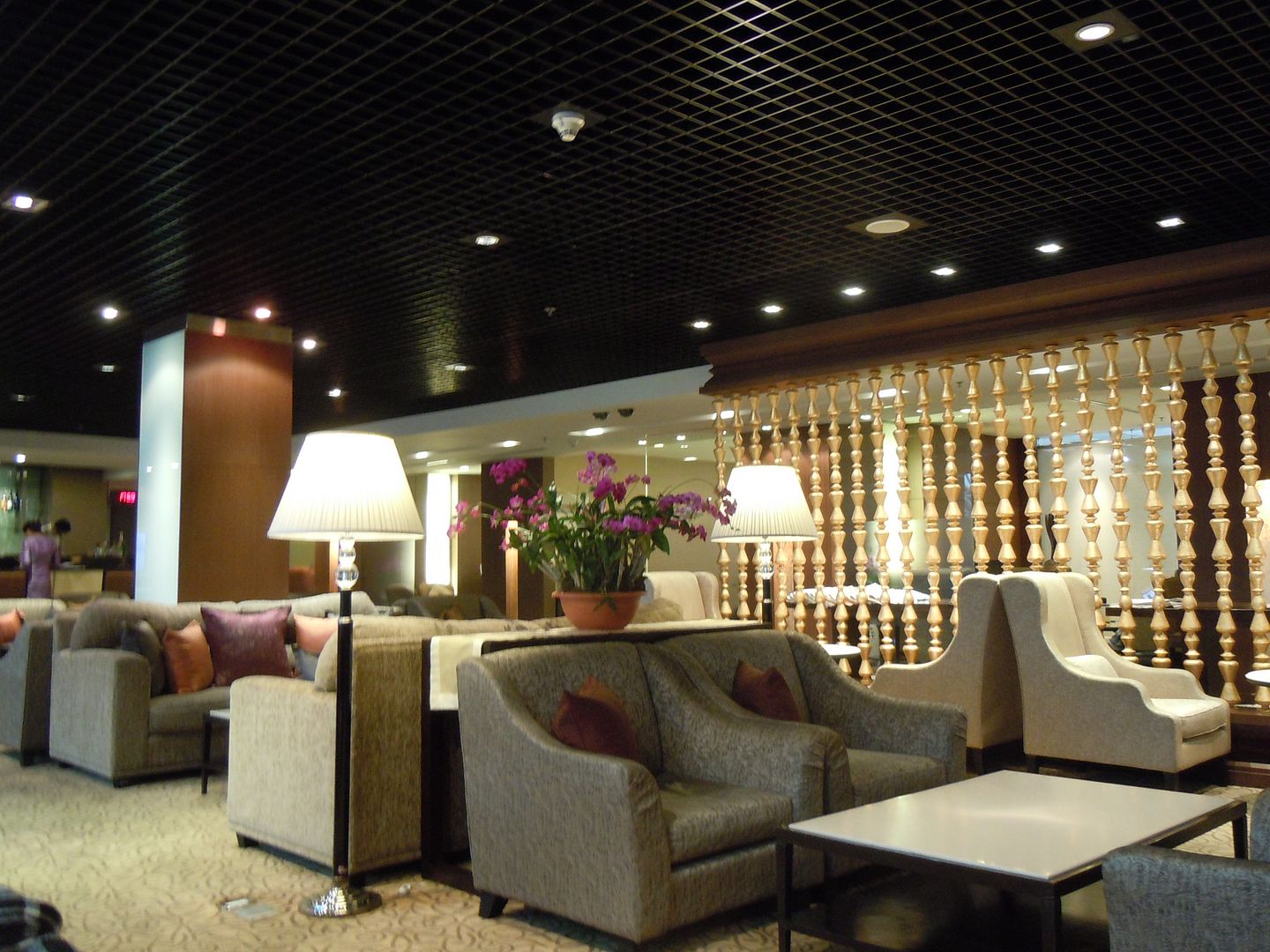 The lounge has semi-private living rooms.
The lounge itself is only fine. The true highlight is the spa, with hour-long treatments for first class passengers (and 30 minutes for Thai's business passengers, as available). These are the best treatments you'll get at any lounge in the world, bar none.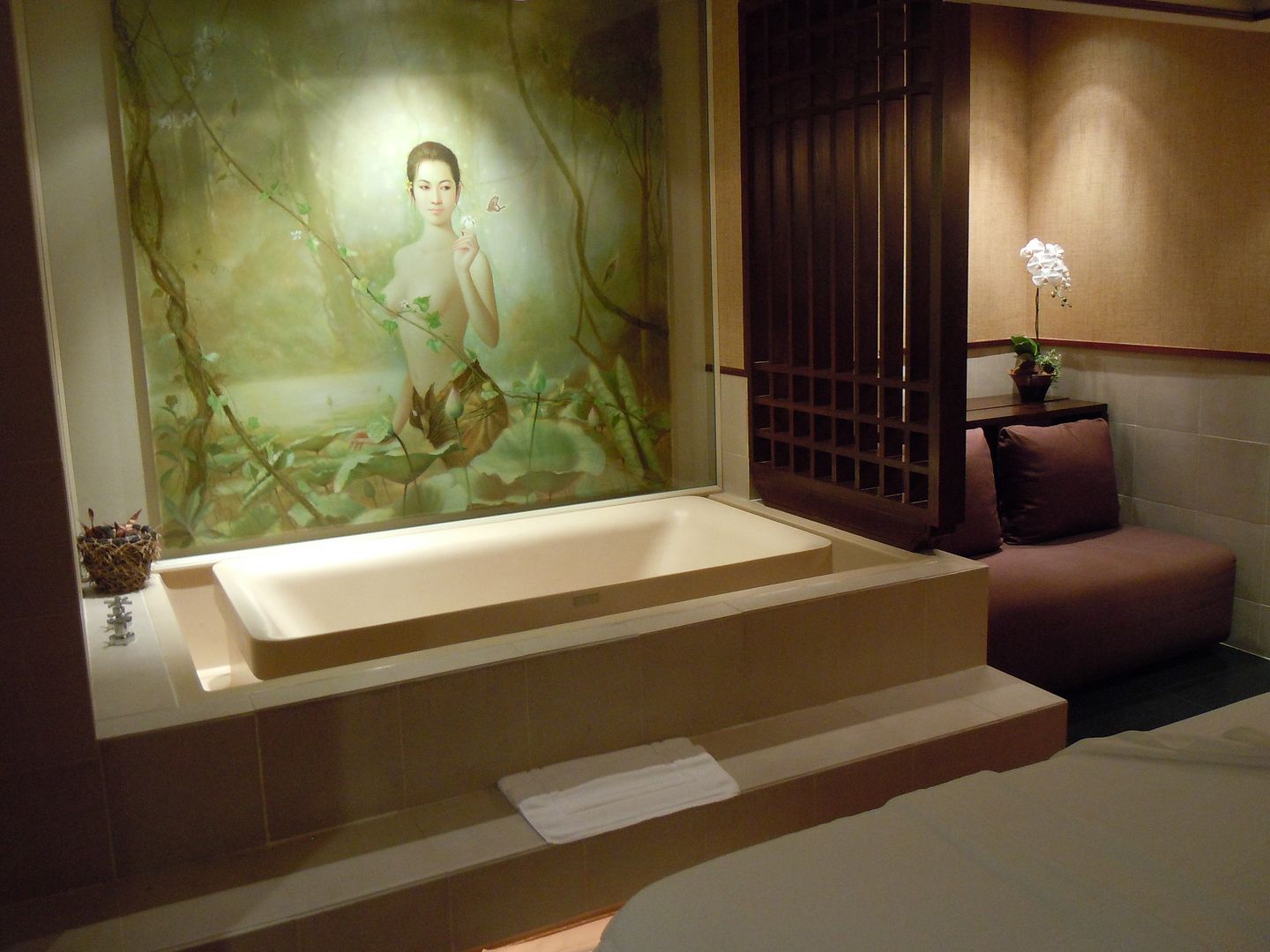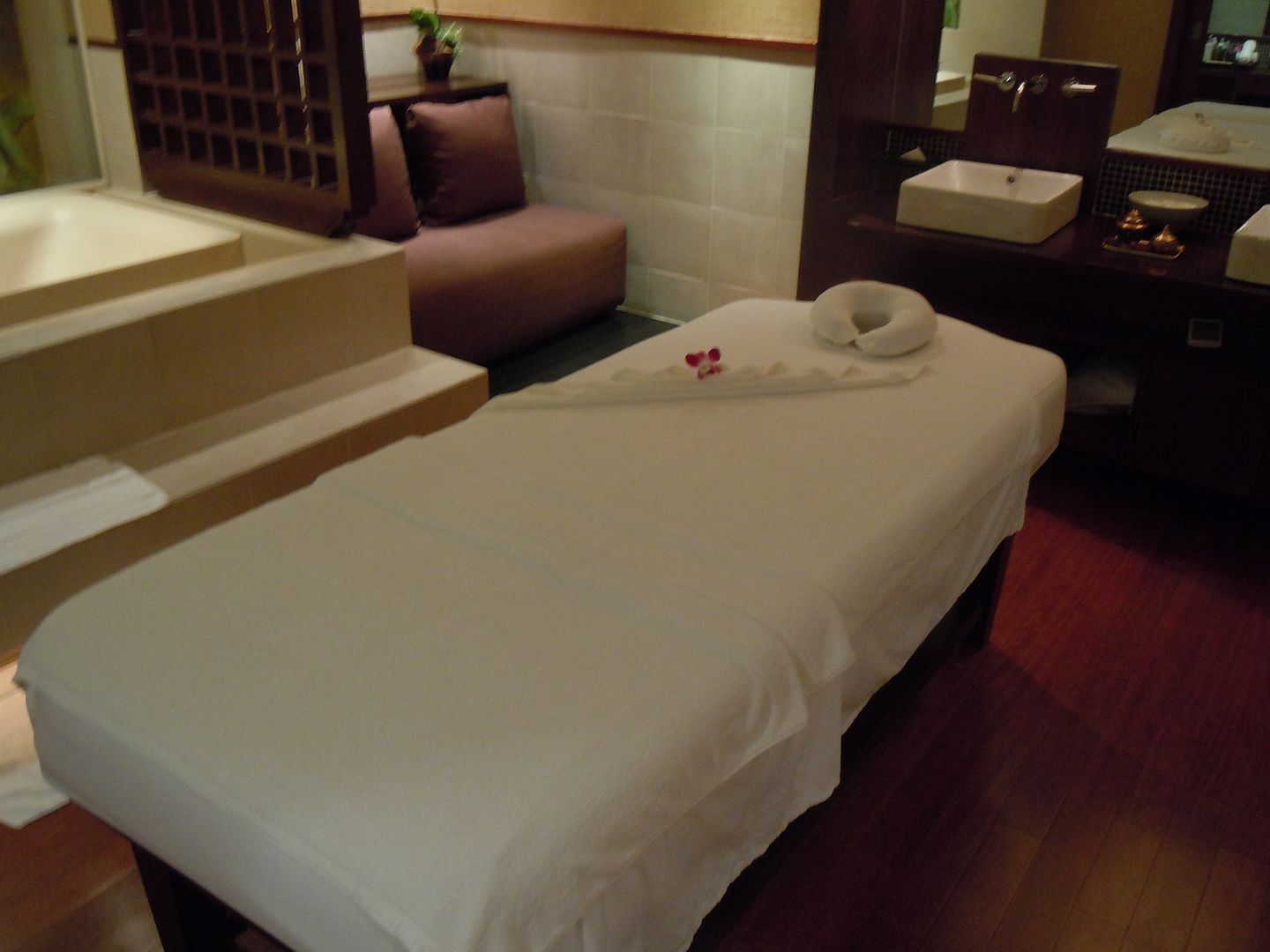 Second Group: The Next Best Lounges in the World
Qantas First Class Lounge, Sydney
The lounge is sprawling and attractive.
The salt and pepper squid is one of the best dishes I've ever tried in a lounge, the green chili dipping sauce complemented it perfectly.
The spa treatments are out of this world good.
Service in the lounge could be better, for instance drink service at your seat and being checked on frequently. While they'll come let you know when it's time to go to your gate, there's no checkin-to-lounge or lounge-to-gate escort. And while the spa is very good is isn't as good as what Thai offers their own first class passengers in Bangkok.
Lufthansa First Class lounges, Frankfurt and Munich
The first class lounges are very similar in design to the first class terminal. You don't get a car transfer for all flights, though. The lounge in Munich, and some of the lounges in Frankfurt, will provide a car when you're departing from a non-gate position… so you can avoid the dreaded buses.
But the food and drink and showers? The same.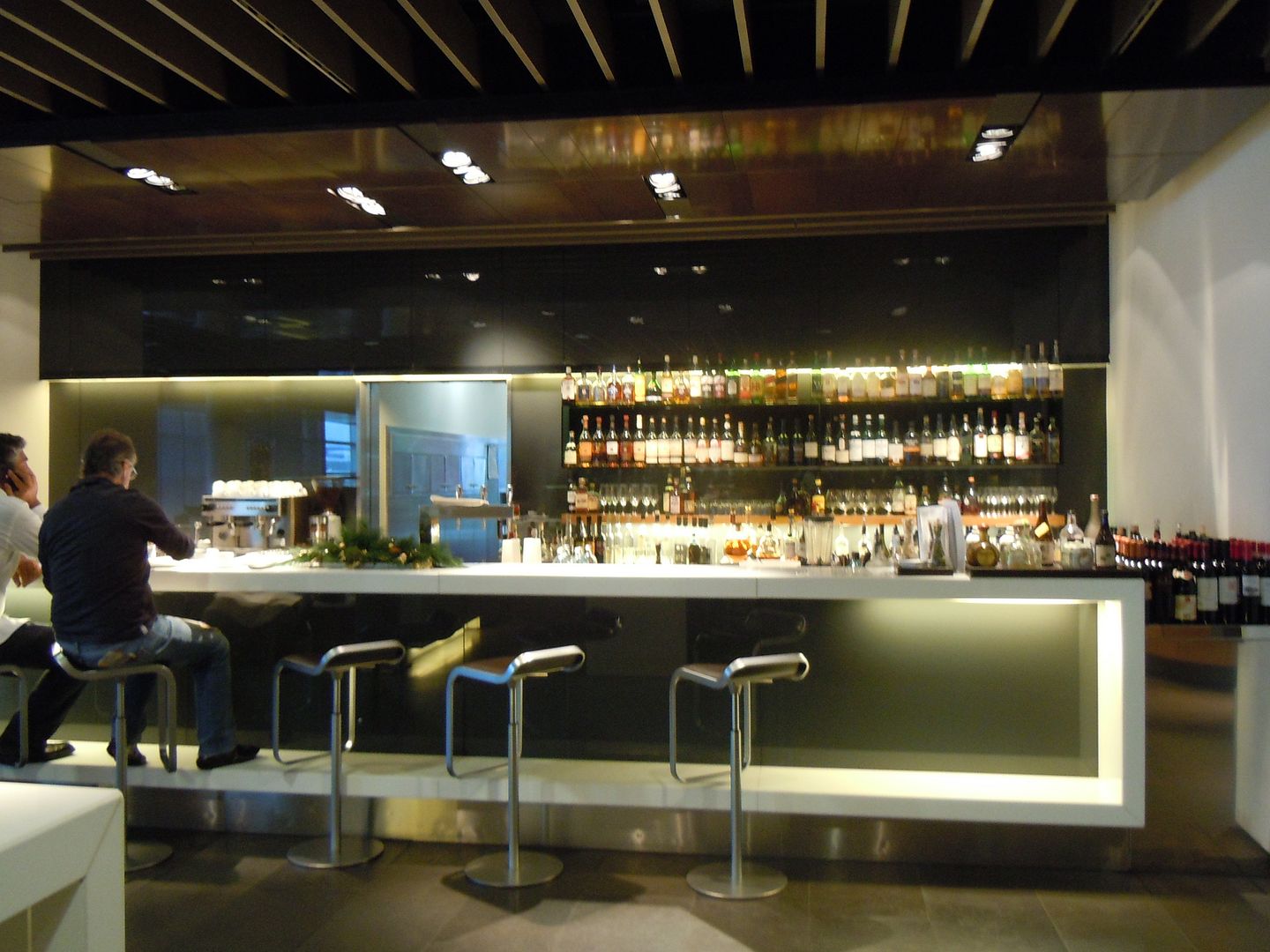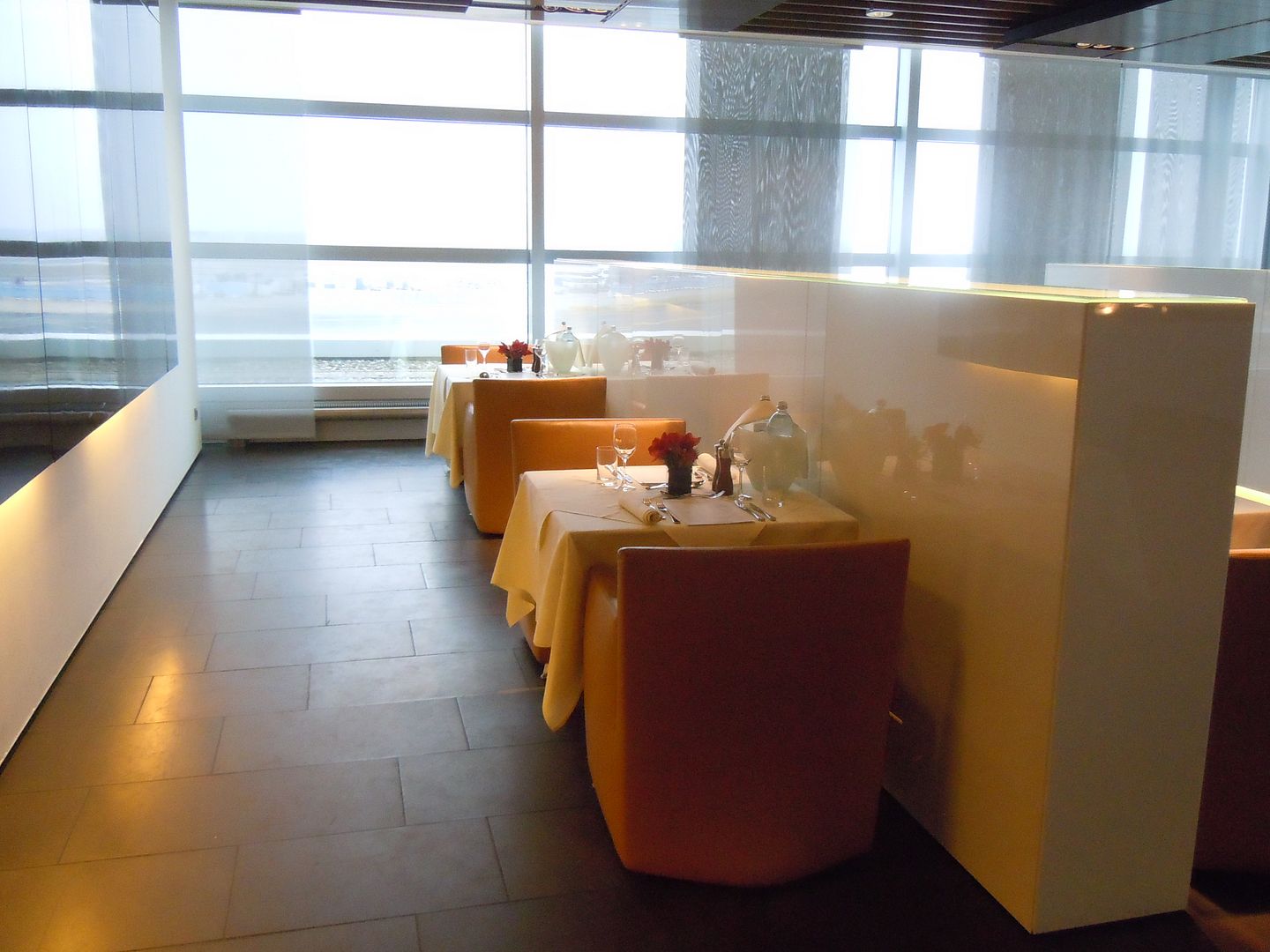 Emirates A380 First Class Pier, Dubai
Emirates devotes an entire level of their A380 concourse to their first class lounge. There is a separate buffet at each group of gates, as well as dedicated services like a restaurant, spa, and duty free. Boarding is directly from the private first class area of each gate.
There's an endless sea of empty chairs, and far more staff than passengers. Yet it's not an especially personalized experience. The place feels rather sterile — it is the regular open terminal after all, just only for first class passengers. Yet with all that space somehow they don't offer private nap rooms — there's a communal one instead.
Qatar al Safwa Lounge, Doha
Architecturally it's stunning. It's gigantic, with tall ceilings, modern and minimalist. It remains me of a new build Park Hyatt. I thought the food was good, though some have complained it was overcooked. It's very Middle Eastern in that staff can be somewhat confused. Spa treatments aren't free. But it no doubt makes the list for sheer scale.
The 8th – 10th Best Lounges
Cathay Pacific The Wing and The Pier First Class Lounges, Hong Kong
The first class side of the Wing has had a nice renovation. The restaurant is better and more appealing, and the refresh of the Cabanas is outstanding – these are the best shower rooms at any airport.
Service is ok, and the lounge is often crowded (it's open to all top tier oneworld members).
The Pier has been renovated as well and looks nicer now than The Wing. But I'd still choose my lounge based on proximity to my departing flight, since they're about 60 gates away from each other.
Qantas First Class Lounge, Melbourne
The first class lounge in Melbourne is similar in many respects to the Sydney lounge. It has similar design and furnishings, though not as grand, and also has a spa. Think of it as "Sydney-lite." When they redesigned it, it was such a step up from the previous offering.
Singapore Airlines The Private Room
The Private Room is certainly exclusive, open to Singapore's own first class passengers only and not partner first or elites.
The room itself has ample seating, although it's not the most comfortable or the most suited for productivity. Service in the lounge is good, and food is cooked-to-order although not nearly as good as what you'd find in hawker stalls outside the airport.
They also don't offer check-in to lounge or lounge-to-gate assistance as normal course.
Notice that this list does not include the British Airways Concorde Room
Food and service are poor, cleanliness isn't the greatest, and internet connectivity can be spotty.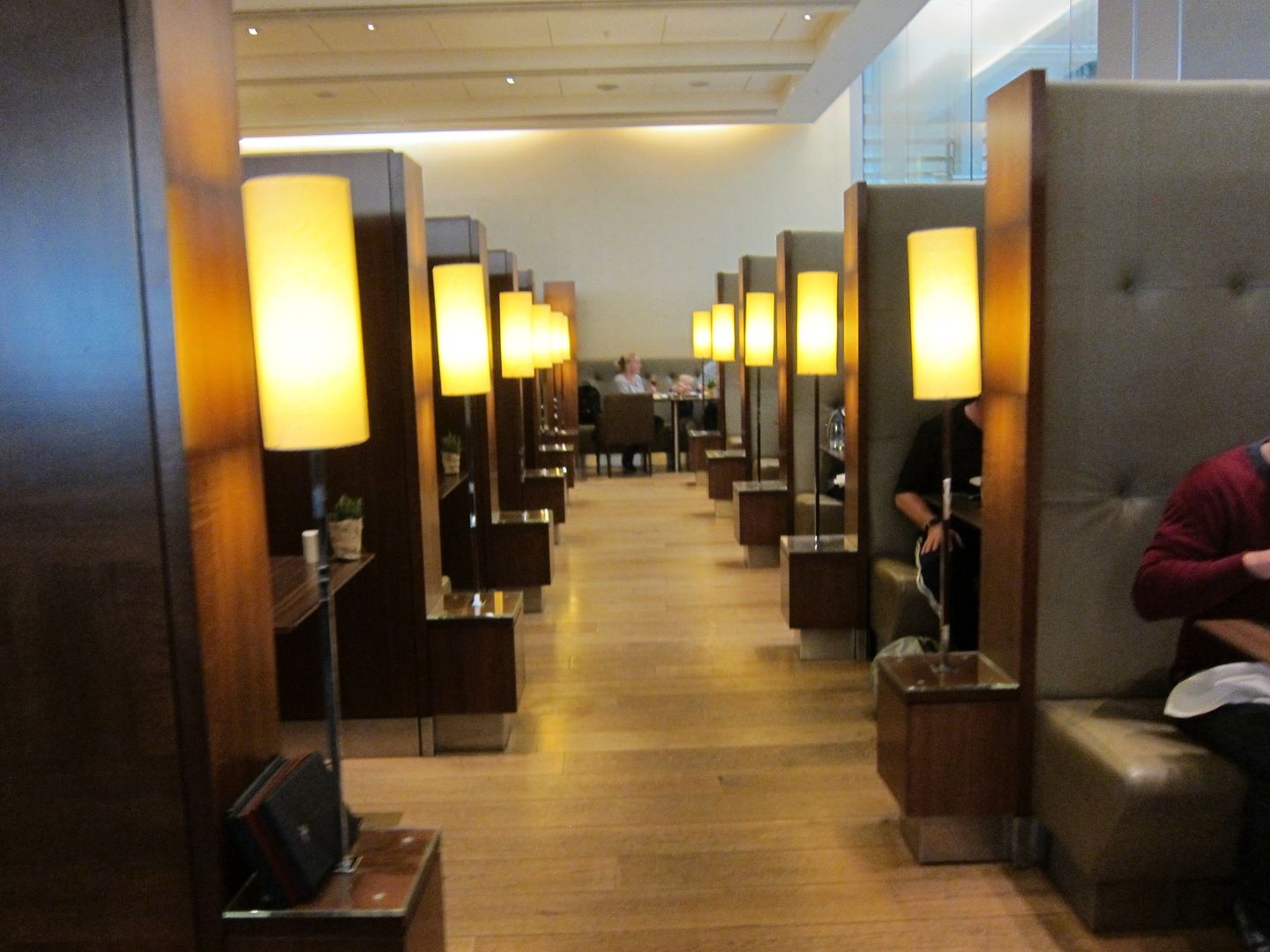 The only thing it has going for it in my view are the cabanas, which can be tough to reserve and are somewhat threadbare in any case.
There will be partisans for Etihad's new first class lounge.. when it finally open. Some really enjoy the JetQuay lounge in Singapore — it's efficient but I find it more or less a nice waiting room. Others will make the case for the JAL first class lounge at Haneda.
For the most part airport lounges are comfortable places to wait before a flight, to relax and make travel a bit less stressful. The very best make travel truly effortless by escorting you from the moment you enter the airport until the moment you leave. When you never even know what gate you're leaving from — as with the Lufthansa First Class Terminal and Air France La Premiere lounge — that's truly the top level of ground service. It's someone else's job to worry about that for you.
We can debate about the relative importance of the rest of the service — how much the 'best' food, showers, nap rooms, etc. matter in the relative weighting. But any best list that doesn't include these — or includes lounges like the Turkish CIP lounge in Istanbul, anything in the U.S., South America, or Africa, or any British Airways lounge among the top 10 is clearly missing the boat.