Hotel chains want you to believe that the lowest rates are available on their own website. That simply is not true. Hotels chains want to ensure that most of the cheapest online rates are available on their own website. However hotels want to price discriminate.
The basic idea is the same as with airlines. A hotel wants to sell a room for the most money possible to each customer. However they also want to fill up all of their rooms.
Once a calendar day passes, an empty room can never be resold.
It doesn't take very much cost to clean and service a room.
So almost any money they get for a room that would go empty is net revenue.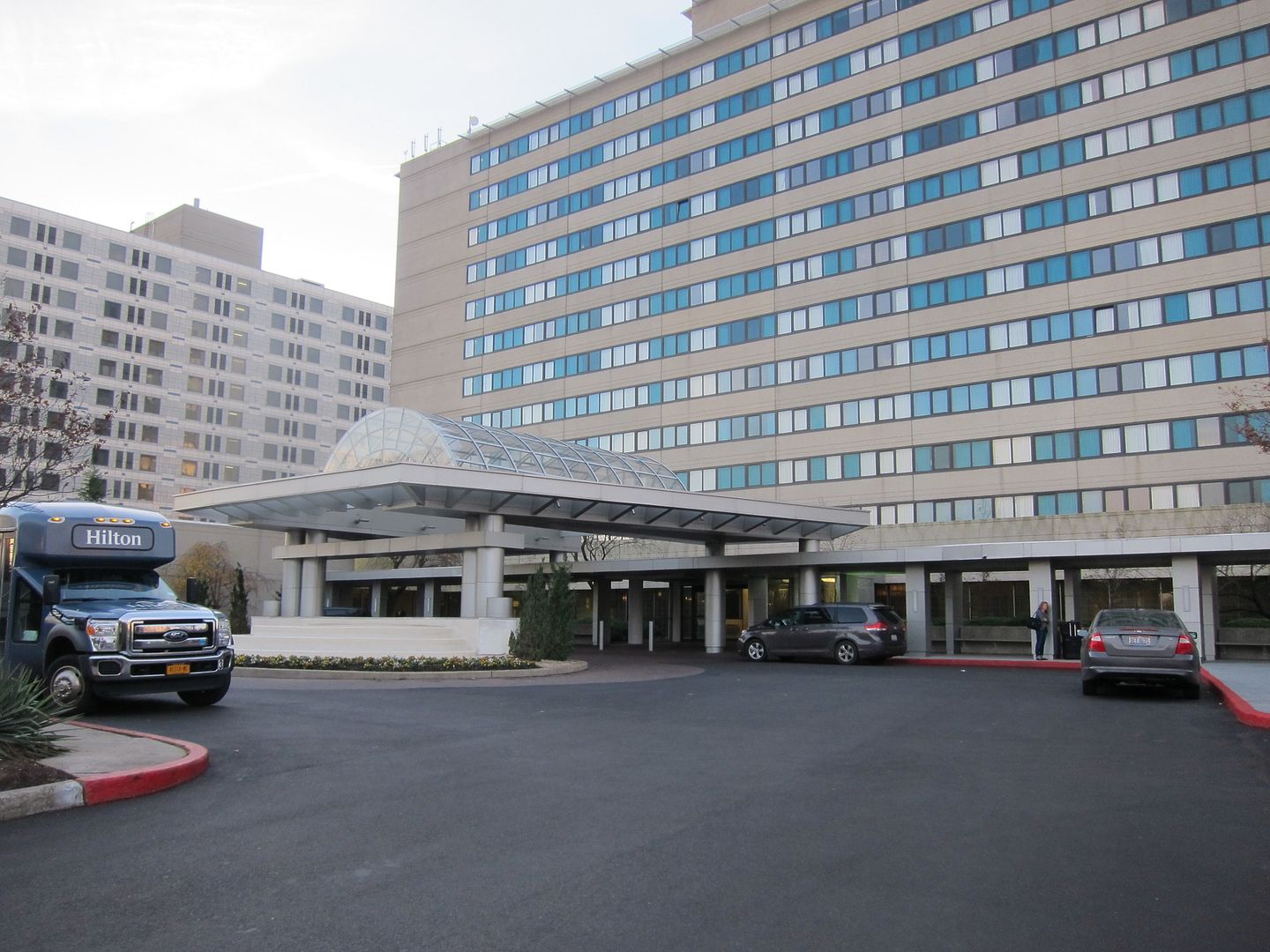 Hilton JFK
However they need to be careful not to undercut their own pricing. They don't want to offer a room they know will go empty for $50 when a customer is willing to spend $100 for it. As a result they offer different pricing through different channels.
In most businesses the lowest prices are online. Not so with hotels, at least not for rooms marketed separately. Hotels will often offer cheaper rooms to "niche channels, such as ethnic offline travel agents, tour operators, and airline websites" (for vacation packages).
They'll stipulate that the rooms cannot be sold on a standalone basis on the web for less than the prevailing rate. Sometimes companies resell the rooms online, even to other booking sites. That's bad for hotels because if these 'offline' rates go online, they become publicly available, customers who are searching for rooms pay less than they'd be willing to pay and comparison sites drive down pricing across the board.
Hotels want to keep pricing as opaque as possible. Vacation packages are a great example of selling rooms cheap. By 'bundling' a room with a car rental or flight, the price of the room is never actually disclosed. The hotel sells the room for less, on the condition that no one tells the consumer how much the room actually cost.
Some storefront agencies can sell rooms for less, too, provided they don't advertise the price online.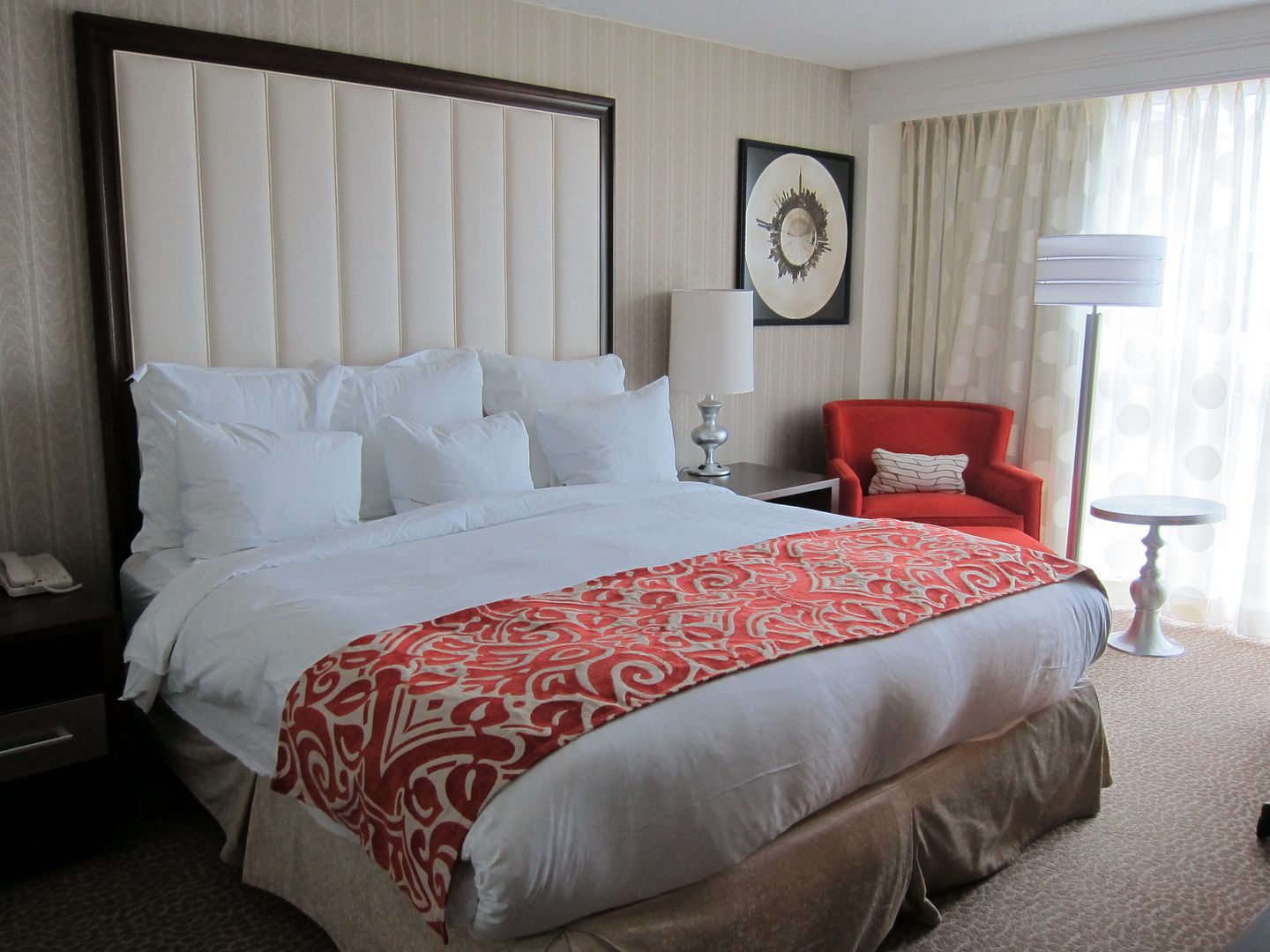 Renaissance Newark
Individual hotels may even give cheaper inventory to third party sites, especially in foreign markets, and 'disguise' the room with an add-on like breakfast that makes it no longer eligible for hotel best rate guarantees. Remember best rate guarantees are marketing gimmicks meant to be able to market the claim that a hotel website has the best price, not to actually ensure they do (just to ensure the best public online, chains fine hotels for violating this).
When a chain requires you to book a prepaid room rate before even submitting a best rate guarantee claim, that the chain may try to wriggle out of on a technicality, you know the best rate guarantee offer is a scam. When they deny a claim for a cheaper room because the cheaper room also gives you breakfast, or because it's on a website you first have to sign up for (free) you know it's a scam.
The truth is that hotels do regularly sell rooms cheaper through third parties than they do on their own website, they just work really hard to disguise it and to gate off consumers from accessing those cheaper rates – because they want to fill incremental rooms that would go unsold, but without undercutting the prices they can book the rest of their rooms at.

Marriott Key Bridge, View From Club Lounge
Of course if you book a cheaper room through a wholesaler don't be surprised when you get the wholesaler room like I did at the Marriott Key Bridge.