Earlier this week Pizza in Motion wrote about National Car Rental offering a pop up lounge at Washington Dulles in the B concourse.
He liked the idea because there are only international airline lounges in that terminal.
This morning I walked past a National Car Rental pop up lounge across from gate C2 at Dallas Fort-Worth. So I asked the National rep where else they have lounges, and what their plans are.
Currently – in addition to DFW and Washington Dulles – there are lounges in Boston, New York JFK, and Chicago O'Hare. They will be out until September 17.
Then starting September 21 they expect to have lounges at Houston Intercontinental, Washington National, St. Louis, Minneapolis, and Philadelphia.
Approaching the lounge it looked just like a billboard, though it said it was a lounge and offered the disclaimer that it's not where you go to rent cars.
"In-lounge" seats are bucket car-style. Each seat has a tablet for use.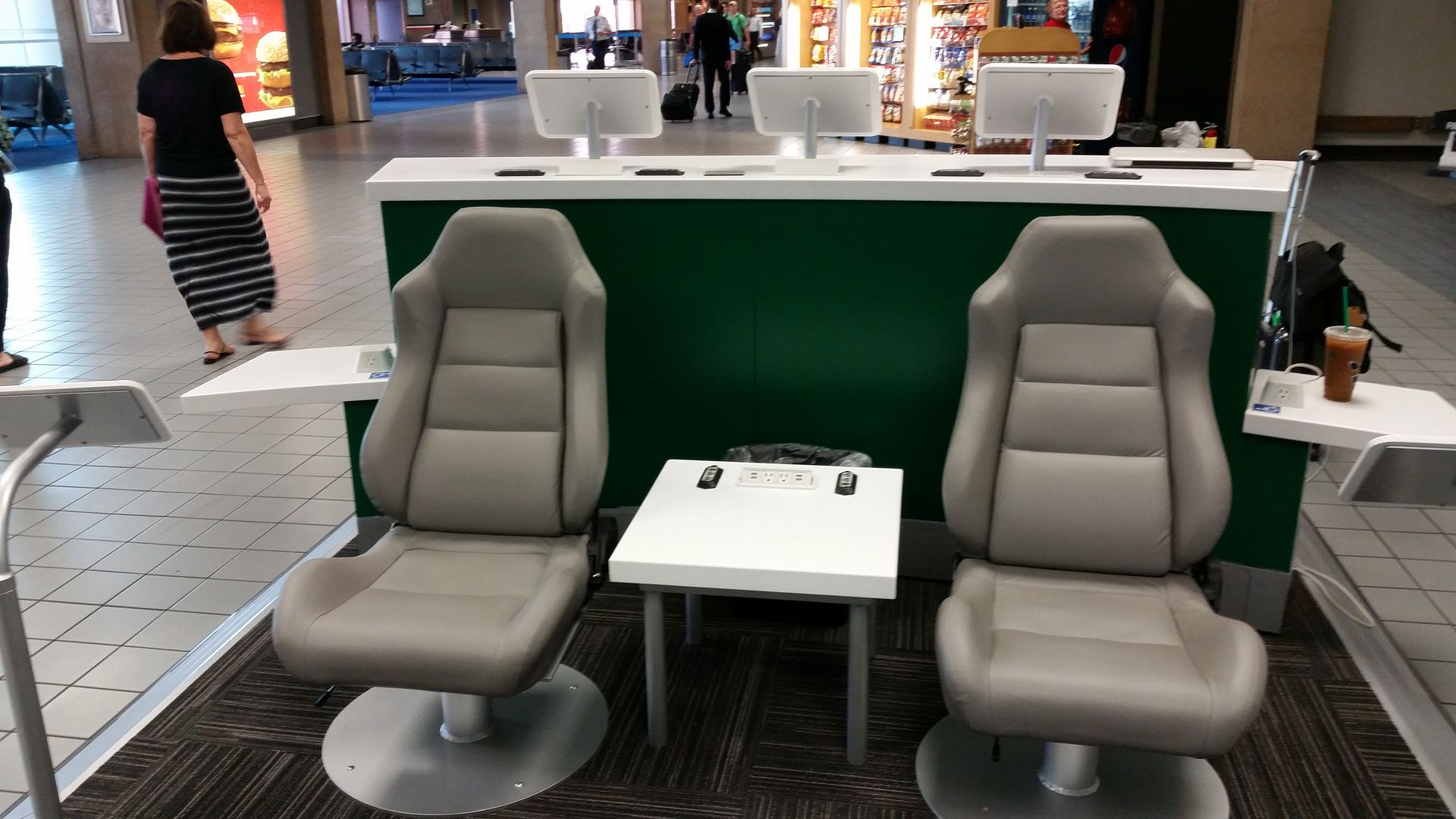 There's also bar-style seating as well.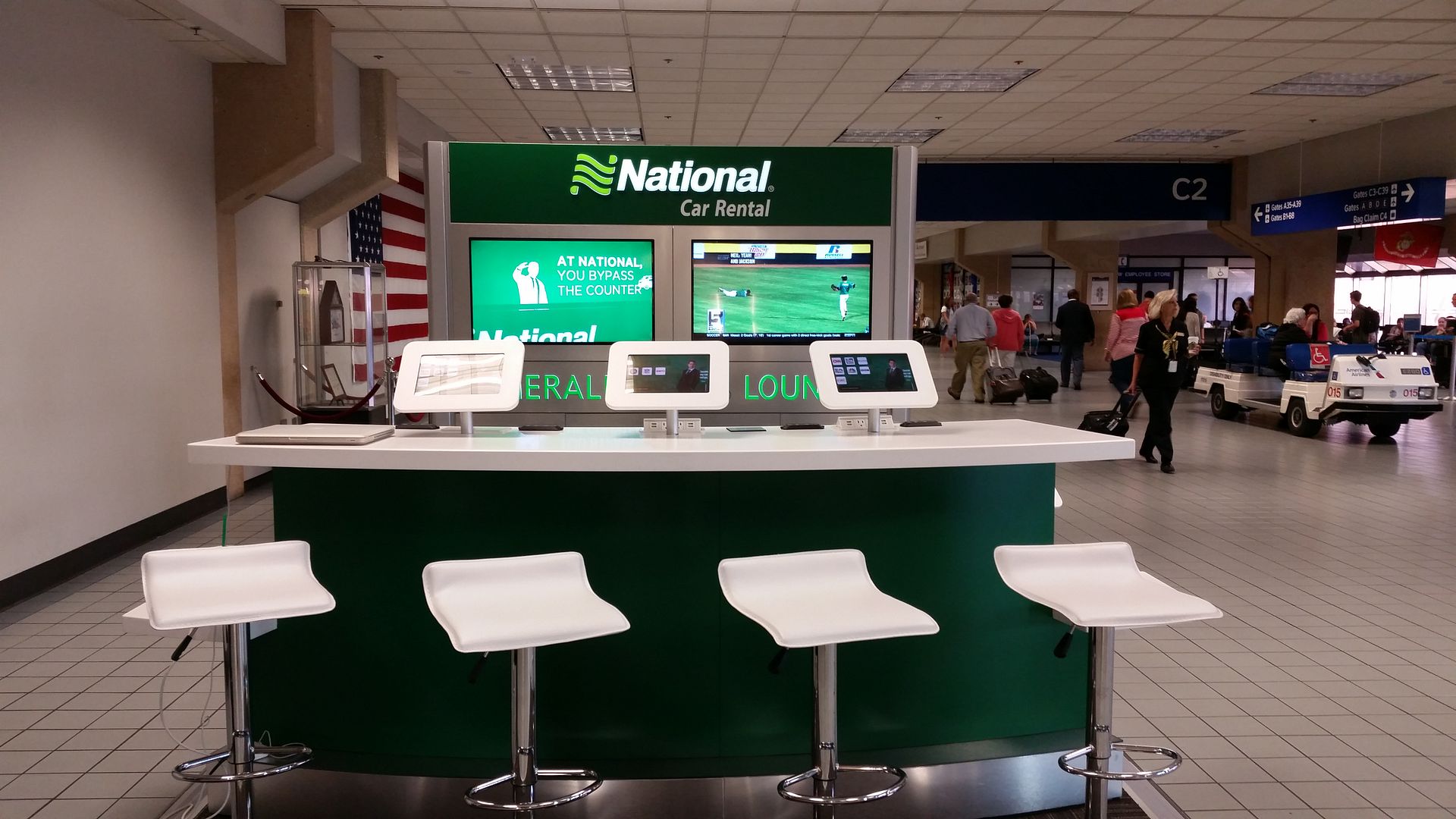 There's power available at the seats.
These are expensive physical setups, but they aren't enclosed so they don't create a sense of privacy.
On the contrary, you feel super-exposed. I think a better version would be if these had doors — at least the height of airline international first class suite doors. That would create a sense of peace and exclusivity, although it might not be as obvious that anyone can come in (the attendant would have to be more proactively welcoming).
There wasn't any kind of hard sell for National, so it appears to be a pure branding attempt, although it doesn't get across any of their key branding messages like 'choice' and 'control'.
Still, it's a neat idea even if it is only temporary.