Whether the frequent flyer miles game seems to be historically rewarding, or in dire straits, depends on your perspective and time horizon. The game is different than it was 2 years ago, very different than it was 5 years ago, and orders of magnitude different than it was fifteen years ago.
If you got into the game any time since 2008, the current state of affairs must be downright depressing. You got in at one of the most generous times in history.
Fourteen years ago you could Priceline the Hyatt Regency San Francisco for 30 days at a time at a rate in the mid-$30s per night and live there. Hyatt recognized elite status on these rates, and even let you earn status on them too. Priceline rates counted for Faster Free Nights credit (heck, the Faster Free Night award nights counted too) provided there was something charged to the room.
As a result of the Great Recession, the worst economic times in 70 years, hotels leveraged their loyalty programs to put heads in beds. It's hard to even fathom the generosity of Hyatt's Faster Free Nights promotions (2 stays at any hotel yielded a free night at any hotel) stackable with thousands and thousands of United miles alongside — paired with $59 room rates.
Airlines had amazing award availability, since no one was buying tickets back in 2009 and 2010. Award seats were everywhere — with travel generally, and premium cabin travel in particular, at a standstill there were empty seats on planes and airlines could make those seats available as awards.
And programs were printing miles and so were credit card companies, to lure customers and economic activity. That wasn't the first time they did that, it wasn't even the first time they did that during the decade. They were uniquely generous as each airline went through bankruptcy in succession. Airlines that were facing bankruptcy used their mileage programs to keep customers from jumping ship.
With the economy regaining steam there are fewer empty rooms needing bonuses to fill and fewer empty airline seats so members have to scrounge to find availability. Programs do not need to spend as much marketing money to move their product. And airlines and hotels both are compensating for the number of points they printed by raising the points prices of awards.
Airlines Have Been Getting Less Rewarding Over the Past Three Years
The combination of full planes and full hotels with the hangover of too many points printed in tougher times make for much darker times now.
There Have Been Bright Spots Even From the Airlines
It's not all bad news. On the airline side Alaska Airlines Mileage Plan continues to offer outstanding value.
Singapore Airlines continues to offer 1 mile for each mile flown on United (and points transfer to Singapore from nearly every bank program, plus the airline offers much better award availability when using their own points rather than partner miles).
Korean Air award availability in first class is unprecedented. Emirates A380 first class awards started to open wide up about 15 months ago. And Etihad now offers award seats in the best commercial airline first class product in the world.

Emirates A380 First Class

Emirates A380 First Class Shower
Hotel Programs Haven't Killed Us as Badly, The Real Risk Will Be Consolidation
On the hotel front Hilton gutted its award chart three years ago and even eliminated the points and fixed miles earning style (this was the program which used to market as its distinguishing feature that you could double dip points and miles and now you have fewer options to do that). But Hilton was probably too rewarding to begin with, and they're still really not more expensive than their peers.
IHG Rewards Club introduced a new top elite tier with better bonus earning. Starwood continues to offer the best mileage transfer program in the world. Hyatt hasn't made that many changes, other than the introduction of a new category 7 a couple of years ago and increasing the cost of points upgrades (while also giving us cash and points awards that are elite qualifying and count towards promotions).

View from the Park Hyatt Sydney
The real risk here is consolidation. IHG bought Kimpton. Marriott is buying Starwood. Accor is buying Fairmont. Smaller programs are for the most part where the best value is, they've needed to be more rewarding to encourage loyalty when they haven't had the footprint to match the biggest players. There are going to be fewer small players.
There are Many Things to be Thankful For
Earning is faster and easier than it used to be.
When I started 15,000 was the top-end credit card signup bonus. I had not seen a 20,000 mile credit card bonus until April 2003. And 20,000 points was still noteworthy two years later.
Credit cards didn't used to have spending category bonuses. The Delta American Express was really the only one bonusing 'everyday' spend. Airline cards didn't generally offer double miles on ticket purchases with their affiliated airline, even.
There weren't as many opportunities for big bonuses. While you did get partner bonus offerings, like American offering 20,000 bonus points for making 20 transactions with their partners for the program's 20th anniversary back at the beginning of the last decade, and there were savings bonds and money orders from AAA once upon a time, the explosion of prepaid card offerings is a newer phenomenon which accelerated as the cost of traditional banking has been driven up by legislation like the Durbin Amendment.
Redemption is more flexible than it used to be.
Alliance awards are a phenomenon only as old as the alliances, when I redeemed a United Mileage Plus award for business class to Australia I could have flown United's partner Air New Zealand across the Pacific — but I would have had to fly United Washington Dulles – Los Angeles in coach. United offered transportation to the partner airline's gateway city only "as a courtesy."
As a result of one-partner award, awards that were roundtrip only, there weren't opportunities for exploiting stopovers. Even as many airlines eliminate stopovers, they're just turning back the clock — but one-way awards even without stopovers are more flexible than what we used to have. It's at least now possible to scrounge availability using United miles one way and Delta miles the other, you aren't locked into having to find availability through one program for both directions of an award
Before 2008 US domestic airlines didn't offer one-way awards. We can now combine airlines far more easily. If American has space one way, and United the other, you could make that booking using miles from each program. In the past you needed to find availability in the same program both directions to book an award.
The Quality of Products Has Gotten Better
International business class has, for the most part, true lie flat as a standard.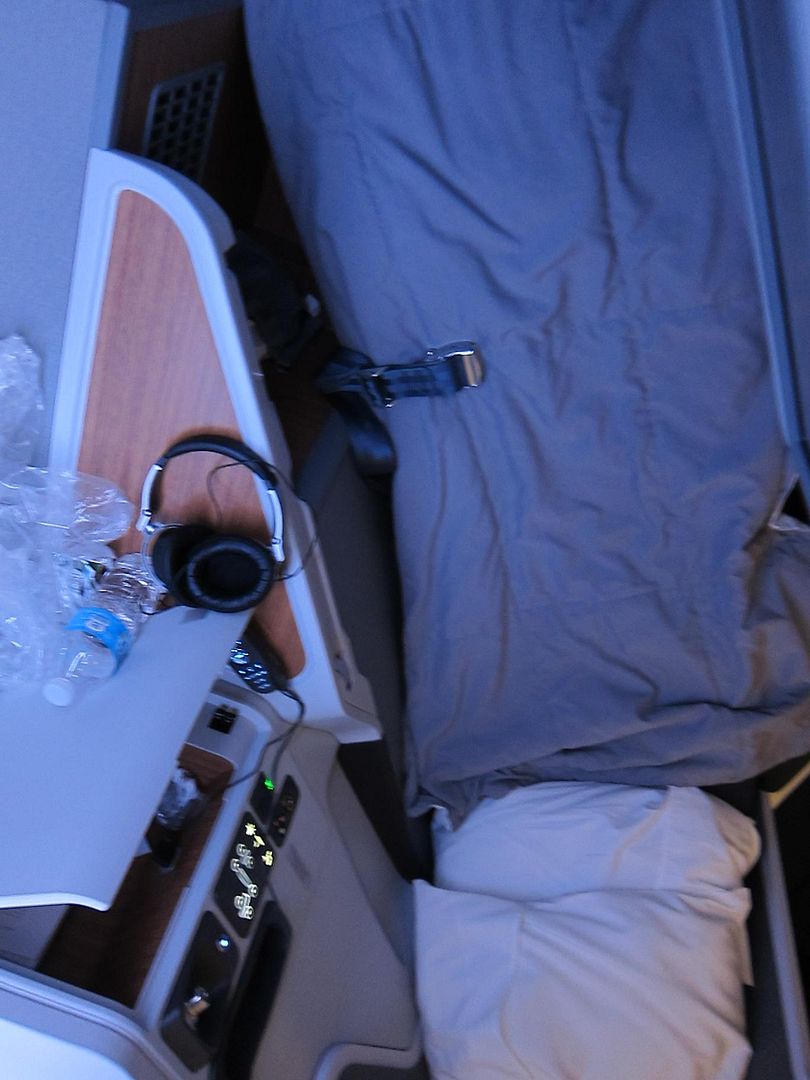 American Airlines Boeing 777-300ER Business Class
Less than 10 years ago United was flying recliner-style seats across the Atlantic and Pacific as their only business product. And 20 years ago lie flat was not even the standard for international first class.
I'm not generally sympathetic with the argument that mileage prices for better products should be higher, but it's undeniable that the comfort we can get with our miles has improved substantially.

Cathay Pacific First Class… Not Even The Most Updated Version of the Product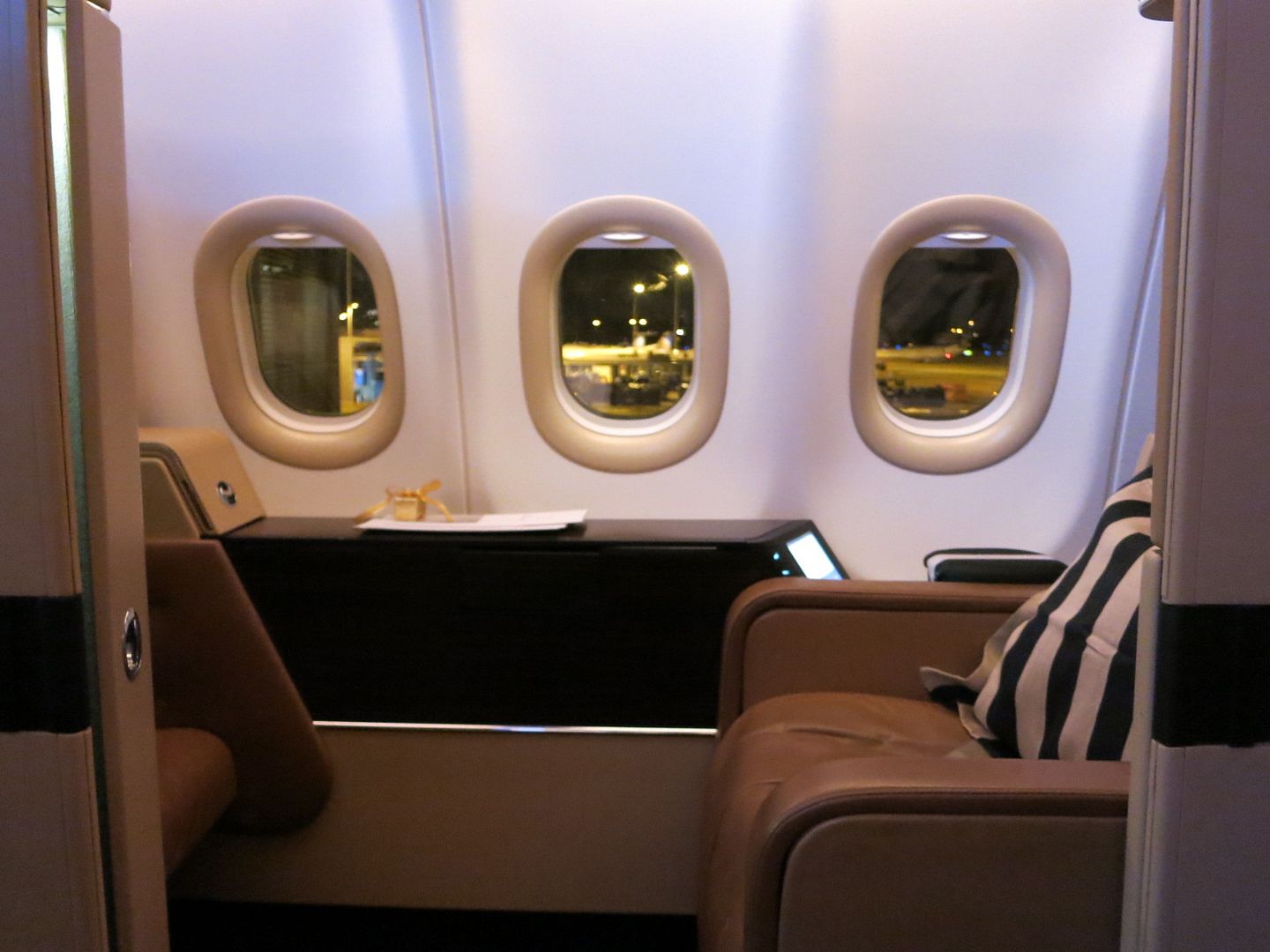 Etihad First Class… Not Even the First Apartment
The Best Values Get Squeezed Out, But That's Ok
Before October 2006 a United business class award to Australia was 90,000 miles and United offered last seat availability in business to all members for 150,000 miles.
After the February massacre, a United saver award is 140,000 miles (only up 5000 miles) and a partner saver award is 160,000 (more than United used to charge for last seat). United's last seat availability in business class is now 350,000 miles!
For ten years I've been writing that more miles outstanding means higher award prices to come. That's a prediction that has sadly but not unsurprisingly held.
I've also talked about reversion to the mean, that the best values at the outer edges of programs are the things we can expect are most likely not to last.
A United 150,000 last seat availability business class Australia award wasn't going to last when Delta and Northwest were charging 150,000 miles for saver at the time.
American offering last seat availability for double the miles of MilesAAver wasn't going to last with their primary competitors charging triple the saver level.
We're earning a lot more miles, and awards cost a lot more miles. Programs keep us on the treadmill. It's easy to look at award charts of the past and pine, thinking about them with our current mileage balances, but that's not the right way to think about it.
It actually used to be much harder to earn 90,000 United miles. There was no Chase Ultimate Rewards program to transfer miles from. No 50,000 mile bonuses. No double miles on travel and dining.
The real opportunity is in the period of time when award availability gets really good, when earning ramps up, and programs haven't caught up. Paying attention, staying alert, jumping on opportunities to leverage better earning before award charts change. They always do.
Programs have gotten smarter
As bad as tech is in the airline space (and it never ceases to amaze me how bad that is), it has certainly gotten better.
When I started flying United and earning status in the late 1990s you weren't supposed to earn class of service bonuses when you upgraded… but you did. A confirmed upgrade was 10,000 miles, but you earned some of that back with extra miles for flying in a premium cabin. That's long been fixed.
Airlines have learned to support more inventory buckets, until 2002 Alaska Airlines didn't even have separate upgrade inventory. Confirmed at booking upgrades were 5000 miles and those came out of revenue first class space.
There are fewer opportunities along the edges, like submitting award tickets to british midland's Diamond Club for mileage credit. A first class North America-South Asia roundtrip booked with United miles could earn enough points in the bmi program for gold status and for a business class roundtrip cash and points US-Europe ticket.
While programs overly fetishize high revenue flyers nowadays, they have learned to stop rewarding some of their least profitable customers. Delta even won at the Supreme Court defending its right to do whatever it wished to its customers. American followed suit changing its terms to make clear they had no duty to act in good faith or deal fairly with members.
Credit card companies for the most part no longer just reward you for getting their card, they first want you to get into the habit of using it before awarding an outsized number of miles. When I got started that wasn't a thing, and then it began with $250 and $750 minimum spend requirements. The idea of $10,000 or even $25,000 spend to achieve a full bonus was unheard of.
Just last week American Express shut down folks who were using their Bluebird and Serve products to earn miles, rather than for ongoing payments. Earlier on they were in the mode of simply building up a user base. Now they've taken a look and 'fired' their unprofitable customers.
We've Called 'The End Times' Incorrectly Before
The end seemed near 11 years ago when United started offering confirmed international upgrades to top tier elites only on nearly full fare tickets and considered awarding those upgrades based on ticket spend instead of miles flown. At the same time Delta had been awarding status miles only on full fare tickets.
2003 and 2004 seemed like the end of the game. So did 2008 when US Airways eliminated elite bonuses for flying, only to revert when none of the other airlines followed.
They backed off of those changes because the economy didn't support it at the time, but current revenue-based strategies have been a long time in coming. Some argue that they date in the US to the original America West FlightFund program. The big international shift may have been more than a decade ago with Air New Zealand Airports, spending Airpoints 'dollars' on tickets.
Earning miles via AAA travelers checks came to an end. US savings bonds. US mint. There are plenty of techniques left for earning miles, and indeed far more than there were when I got started — and there's far more information sharing as well which better arms consuemrs against the programs which are themselves getting smarter.
The State of the Programs: Still Rewarding, Rewarding Different Things, Until the Pendulum Shifts Again
As soon as the economy turns south and airlines need to fill seats, there will be bonuses. As soon as there are fewer people flying and fewer elite members we'll see double elite qualifying dollar promotions.
The programs won't be as naïve as they once were. Although complicated programs provide opportunities for gaming and generating outsized value.
Citi's ThankYou Points would buy you a full fare ticket, if 'that's all that was available' for your desired route that met ticketing restrictions. And you could cancel that ticket and use a $10,000 credit towards cheaper airfare. Then they devalued, but could still be gamed for triple value by booking and cancelling premium cabin US-Canada tickets. There's been a lot of learning since then.
So I don't predict a return to when upgraded United tickets earned class of service bonuses.
Right now award seats are harder to get than in the recent past. And those seats require more miles.
But it's possible to earn more miles, too — for most through means other than flying (more than 6 of 10 miles are earning through activities other than flying). So earn big credit card signup bonuses, and spending category bonuses. Earn big bonuses for investment accounts.
And there's still unsold inventory. The programs themselves remain profitable. The basic loyalty program value proposition of selling the dream of travel, and offering access to destinations and services members couldn't afford without earning a program's currency, remains.
The overall cycle of the economy matters a lot. When airlines have empty seats awards are easier to get. When they need to fill seats they bonus purchases. Unquestionably we're at a point in the cycle where consumers aren't doing as well as they were just a few years ago, or during bad economic times 13 years ago.
Programs have gotten smarter, and loopholes close. But on the whole they haven't gotten simpler, so outsized opportunities remain.
The programs are like the casino house — they set the rules, so over time and across the majority of their customers they're the ones who should win. The game though is still fun to play, and a small percentage of players can still win. That small percentage, of course, is us.