Airlines earnings calls are often fascinating. You'd expect airlines to say as little as possible in public, even in respoinse to analyst and journalist questions, but I still love to listen because executives will drop wisdom and share how they're thinking broadly.
Scott Kirby has always been one of the best (and most infuriating as a customer) to listen to. United's 2nd quarter earnings call this morning was no exception.
United's Not Worried About Frontier in Denver
Kirby snarked about Frontier developing a hub operation in Denver, suggesting that's what put them into bankruptcy before (although with a very different cost structure and business model, so hardly fair).
He said he's believed for a long time that ultra low cost carriers can't compete with mainline carriers when mainline carriers match on price. He thinks that's especially true now with Basic Economy, but I'd argue that the differentiation that causes customers to book away from Spirit or Frontier in that situation – mainline carriers used to offer more value at the same price but United no longer does – is gone precisely because of Basic Economy.

Copyright: zhukovsky / 123RF Stock Photo
United Promises Not To Compete Too Hard Against Other US Airlines
As United grows in domestic markets, financial analysts are concerned that though it could be to United's benefit to take back market share this sort of capacity and competition could be "disruptive" and Kirby went to lengths to suggest that their growth won't be disruptive. Disruptive is precisely what competition is supposed to be with airlines pursuing their own interests rather than pseudo-colluding with competitors to avoid 'disrupting' each others' businesses.
Large investors generally own the whole sector rather than betting on a single carrier, so their push seems to be that airlines should avoid competition because it's bad for the industry even as it might be good for the individual business.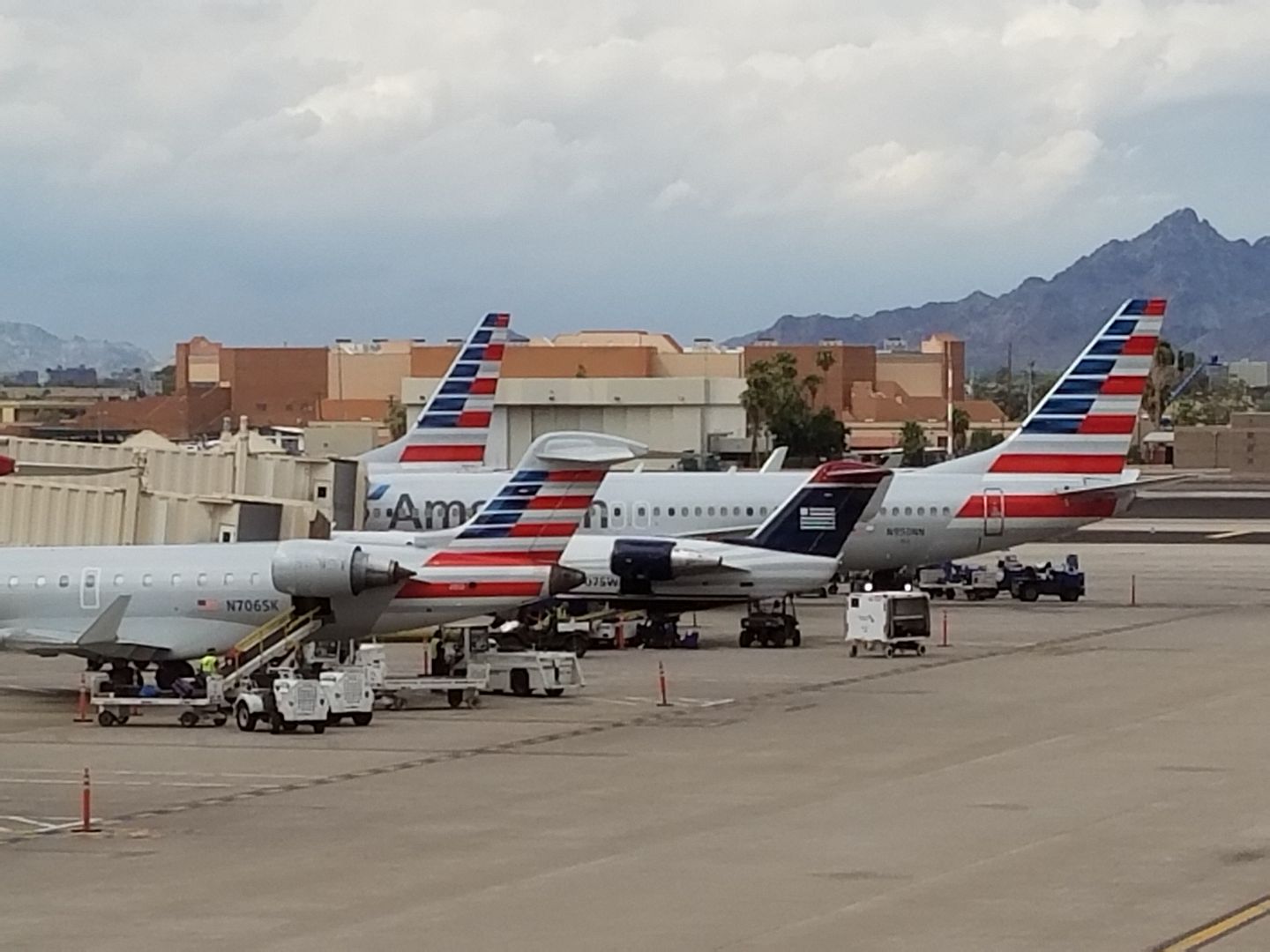 Many Changes Take Time to Improve Revenue
Kirby often explains industry basics in a smart way, especially when financial analysts ask stupid questions – like whether United's new method of taking volunteers for oversold flights days in advance (which hasn't broadly rolled out yet!) is improving the airline's revenue as a result of giving customers more confidence they won't be bumped – he's incredibly patient and clear. On this call he explained that when an airline starts a new domestic route you expect that it will be at least 6-12 months 'ramp up' before the route performs to expectation. In other words, you lose money when starting a route.
He explained that the airline's process of launching its new yield management system Gemini also won't lead to financial results right away. They roll out first part of new system at the end of August but he "wouldn't expect meaningful changes to revenue for a little while" because "those changes take one step back two steps forward." They're turning off old system which has "15 years cumulative intelligence built into it" and it takes time to tune the new system and to build in enough data to make good projections for how much inventory at each price point to offer on a given flight.
Basic Economy Fares are Costing United Market Share — But They Think That'll Change
Kirby admits that Basic Economy fares aren't driving revenue improvements at United either, though he believes they eventually will.
Basic Economy fares are not new lower priced tickets. They're the same lowest fares as before, just with new restrictions like an inability to assign seats in advance or bring on a rollaboard bag. Airlines are making travel on these fares more difficult hoping to get customers to spend more money to avoid them. Put another way, they're a complicated price increase.
However at the same price Southwest, JetBlue, and Alaska are much better values than United (or American where they offer these fares).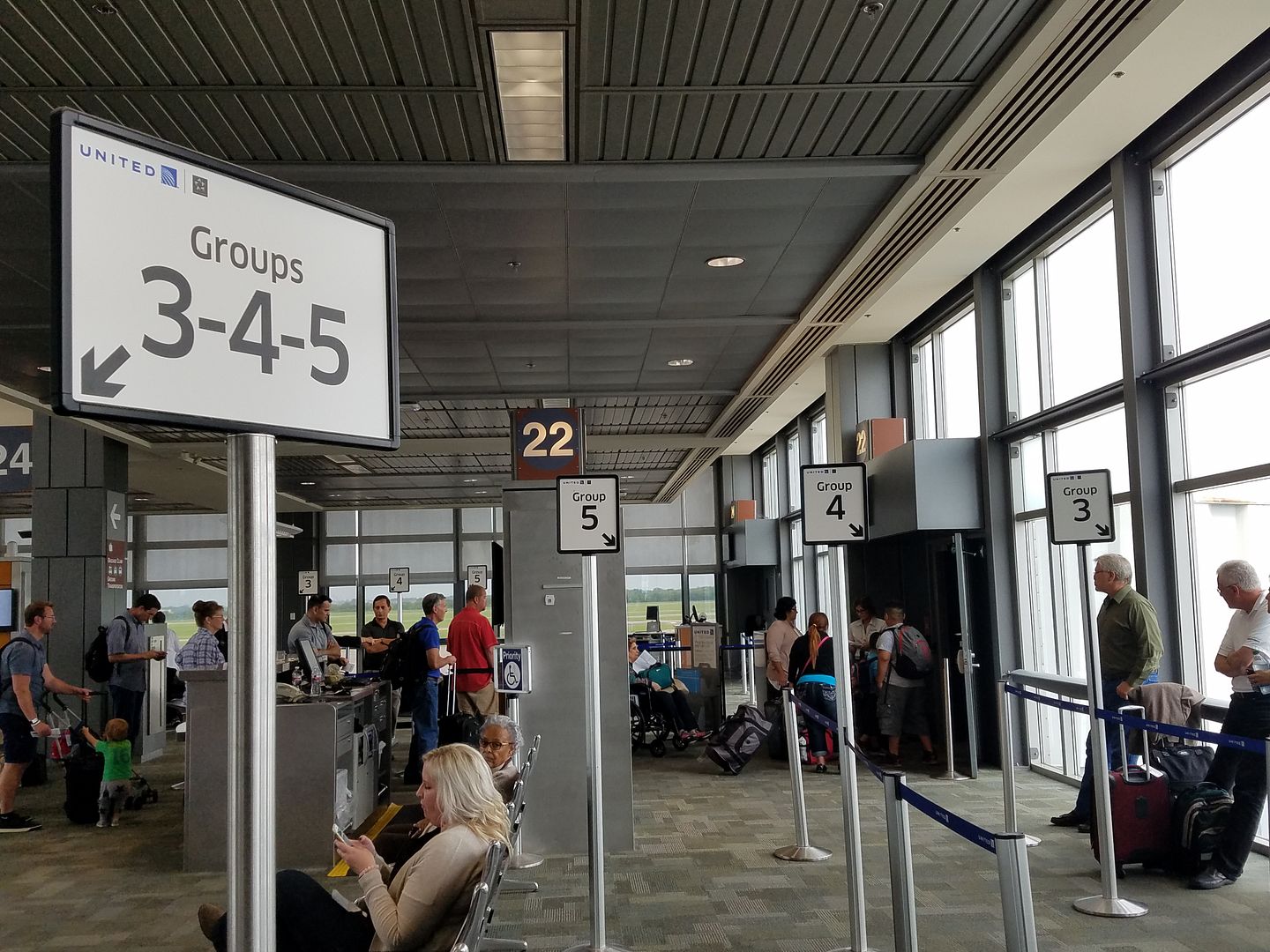 Previously United and American claimed most customers were buying up to more expensive fares to avoid basic economy. I suggested they were only saying those who bought tickets from them were often buying higher fares and they were telling us nothing about customers who were booking away onto other airlines.
This time Kirby suggested that some customers are paying more as hoped, while others book away. They're willing to lose business in the short term because they believe competitors will follow them.
We've got basic economy rolled out across the system, but we've been for the last couple of months, one of our big competitors essentially hasn't rolled it out. They've got it in less than 1% of their system. There are a bunch of places where we've been uncompetitive from a pricing perspective. Normally we worry a lot about pricing competitiveness in the near term. We've been willing to be uncompetitive on price in the short term as we try to get this sorted out what it's going to look like for the next 20 years instead of worrying about the next 2 months. I think by the end of the year we'll have a position where everyone all the big network carriers will have rolled out Basic Economy throughout their whole system. And at that point I think Basic Economy will be more of a tailwind. It's less of a tailwind right now because you can get our standard product on our competitors for the same price you can get Basic Economy on United. We get benefits from selling up more customers but I'm sure we lose some share as a result of that as well.
This is very simple, though many readers have inexplicably disagreed with me: United is offering less value at the same price as competitors. Some customers won't know this (Expedia for instance doesn't do a great job educating customers about the difference in these types of fares). But enough will know the difference and book airlines offering non-basic economy type fares when United offers more restrictive fares.
These fares aren't cheaper, and Scott Kirby reiterates this. Basic Economy is effectively a fare increase, albeit a complicated one. By offering Basic Economy fares at the price others are offering regular fares, like-to-like United may be $15 or more each way more expensive.
And as a result people are booking away from United. Kirby admits United is losing business from Basic Economy.
American Airlines right now is at a competitive advantage in not offering these fares in all markets. Kirby concedes that people are booking American instead of United because they're a better value. Nonetheless American is likely to consider to play the Greater Fool and give up that advantage.
Once that happens there will be fewer options that are better than United, and United will lose less business as a result of Basic Economy fares. But Southwest is still the biggest domestic airline and they offer customers a better deal. So does JetBlue and Alaska. So they'll continue to bleed business — just not as much.