On Tuesday United Airlines teased new international long haul routes and this morning the airline briefed media about their plans. The airline made media promise not to place guesses on their social posts after the briefing. Now they have a new social post with the reveal.
✈️ 🔍 ✈️

The first-ever service to Bangalore, India, more nonstop service to South Africa than any other U.S. carrier, new nonstops to Hawaii – get to know our seven new routes: https://t.co/fZIYN7r6Uo

We'll reveal ALL of the clues from the video later today – stay tuned! pic.twitter.com/j4yhPLTmrC

— United Airlines (@united) September 9, 2020
United's bread and butter is more international-focused than other large U.S. carriers, and that difference is especially stark in comparison to American Airlines. For United it's not just the overall drop in demand for travel that affects them, but the disproportionate drop in travel demand internationally and restrictions countries have on place for international travel, that's meant their flying has been reduced more than competitors. That even helps explain their conservative approach to domestic flights, which had previously fed international routes.
They've made up some of their flying maintaining Sydney and Tel Aviv service, supported in large measure by cargo. Patrick Quayle, United's Vice President for International Network and Alliances, outlined new widebody routes they plan to add.
7 new routes

Including 5 international and 2 domestic

To 4 new destinations for the airline
United didn't have schedules or specific start dates yet for their new flying.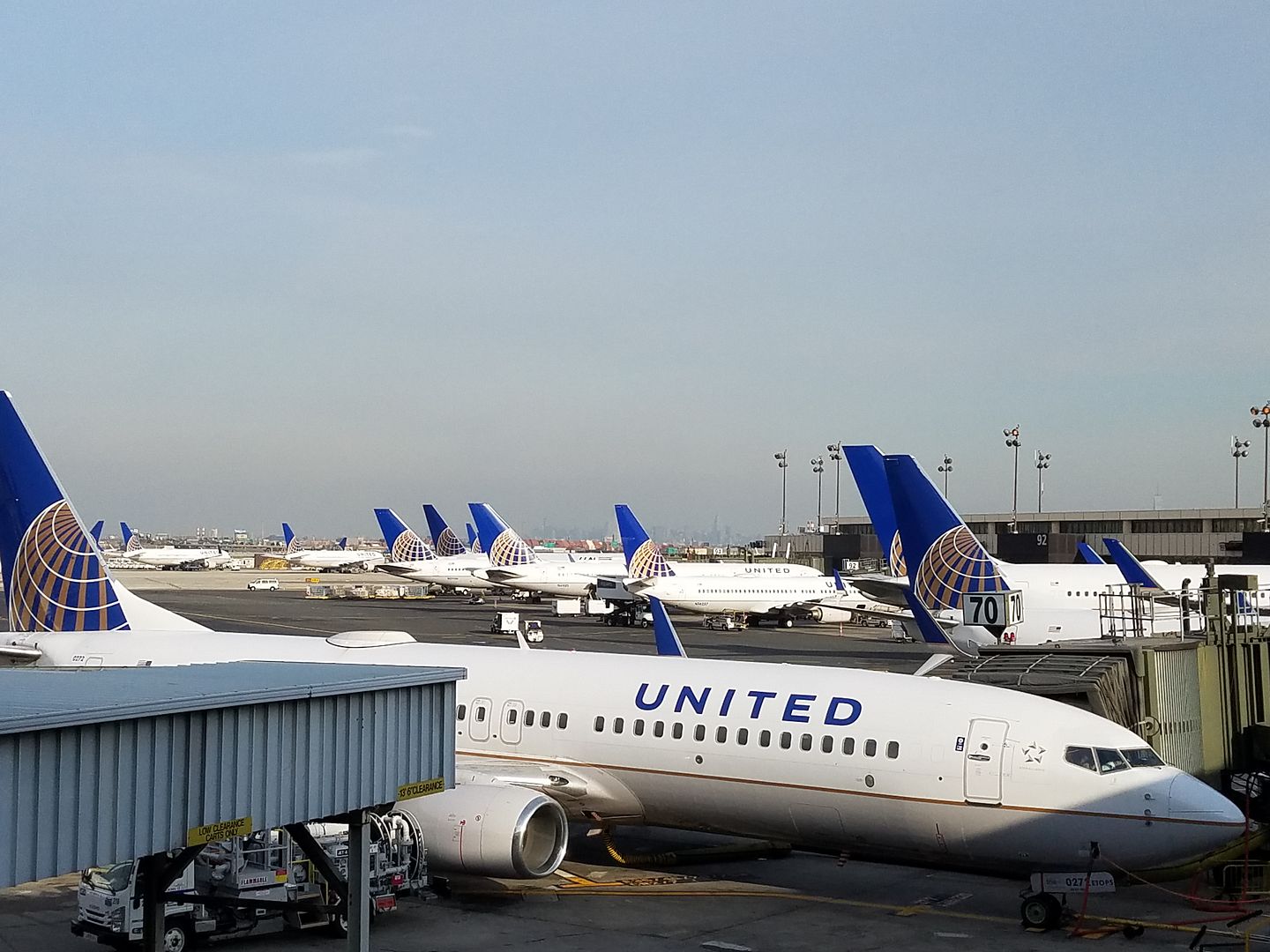 United Airlines at Newark
India
In December 2020 United Airlines will being to fly Chicago O'Hare – Delhi, the airline's third flight to Delhi in addition to Newark and San Francisco service. And in 2021 they will add San Francisco – Bangalore. Both flights will be operated with Boeing 787-9 aircraft. They plan to start Bangalore service months ahead of American's planned Seattle – Bangalore flight to become the first U.S. airline flying to Bangalore.
Africa
United plans to fly Washington Dulles – Accra three times weekly with a Boeing 787-8 beginning in Spring 2021. They also plan to add Washington Dulles – Lagos.
And the big reveal is that they're going to operate Newark – Johannesburg daily year-round non-stop with a Boeing 787-9. This pushes the limits of the 787-9's capabilities, but United offers that they've been working on technology enhancements from Boeing and with GE on engines to enable the aircraft to operate the route. which is about 170 miles longer than Newark – Capetown. With South African Airways collapsing, there's an opportunity to displace the Star Alliance carrier in the market.
United had previously served Lagos from the legacy Continental Houston hub, connecting energy markets. They see the Washington Dulles flight as better able to capture connecting traffic from the Northeast as well as being a natural connecting point from Houston.
Hawaii
United will add the first East Coast – Maui nonstop, Newark – Maui operated by a Boeing 767 with 30 Polaris business class seats and add the first Kona non-stop East of the Mississippi, Chicago O'Hare – Kona.

Maui
Clear Focus On Leisure Demand
United's new flights represent a focus on the 'VFR' or Visiting Friends and Relatives market, which is the strongest international demand currently. Their new long haul operates rely heavily on the Boeing 787, and they report with the current level of 787 flying this doesn't trade off with other service and recently-reported problems with the 787 don't either as those affect only one of United's aircraft.
The airline says they've had these routes in their long term planning, so they intend to maintain them even as business travel and business-focused routes return. They also do not represent significant enough growth that they change the airline's furlough plans.
Expanded Elimination Of Change Fees
On the call United also shared that they've extended their elimination of change fees to include Mexico and Caribbean flights which responds to competitors' more generous policies (but doesn't include Canada like American's policy does, presumably because of United's Air Canada partnership).
United was first out of the gate announcing that they would eliminate change fees on domestic non-basic economy fares, with American, Delta and Alaska quickly matched. JetBlue has not matched, and fee-based ultra low cost carriers of course haven't either.