Scott Kirby is the President of United Airlines, and soon he'll become CEO. He was an America West executive under Bill Franke, President of US Airways and of American Airlines. No one is more spreadsheet minded and less customer-centric in the airline industry.
Kirby appointed Andrew Nocella, his long-time associate, as United's Chief Commercial Officer. Together the duo have consistently cut the passenger experience, cut the loyalty program's value, and eroded the goodwill the airline was building under CEO Oscar Munoz.
I've called Kirby a destroyer of airlines, but he's also a savior of them. He's more a destroyer of customer experience and during the worst of times there's no one better at the helm in the short run because he's clear-eyed and unsentimental.
His over-reliance on spreadsheets that lead him to make cuts and delay investment in good times are precisely the characteristic that positions him well to conserve cash and ensure a business's survival in the worst times. He did this at US Airways and it's no coincidence that United is openly preparing for the worst case scenarios in the current environment more than competitors.
United is planning for revenue to be down 70% in April; 70% in May; 60% in June; 40% in each of July and August; 30% in each of September and October; 20% in November and December.
That's why United is:
Beginning reductions in capacity, capital expenses and operating expenses

Raising liquidity – they just added $2 billion (secured with older aircraft), bringing them to $8 billion total [like American, United has a covenant requiring a minimum of $2 billion cash]

Capital expenses for the year are now projected at $4.5 billion down from $7 billion. Since they've already spent $2 billion this year, that's a 50% cut for the rest of the year.

Stopped stock buybacks (effective February 24) and eliminated discretionary operating expenses

Not going to take any new aircraft that are not fully financed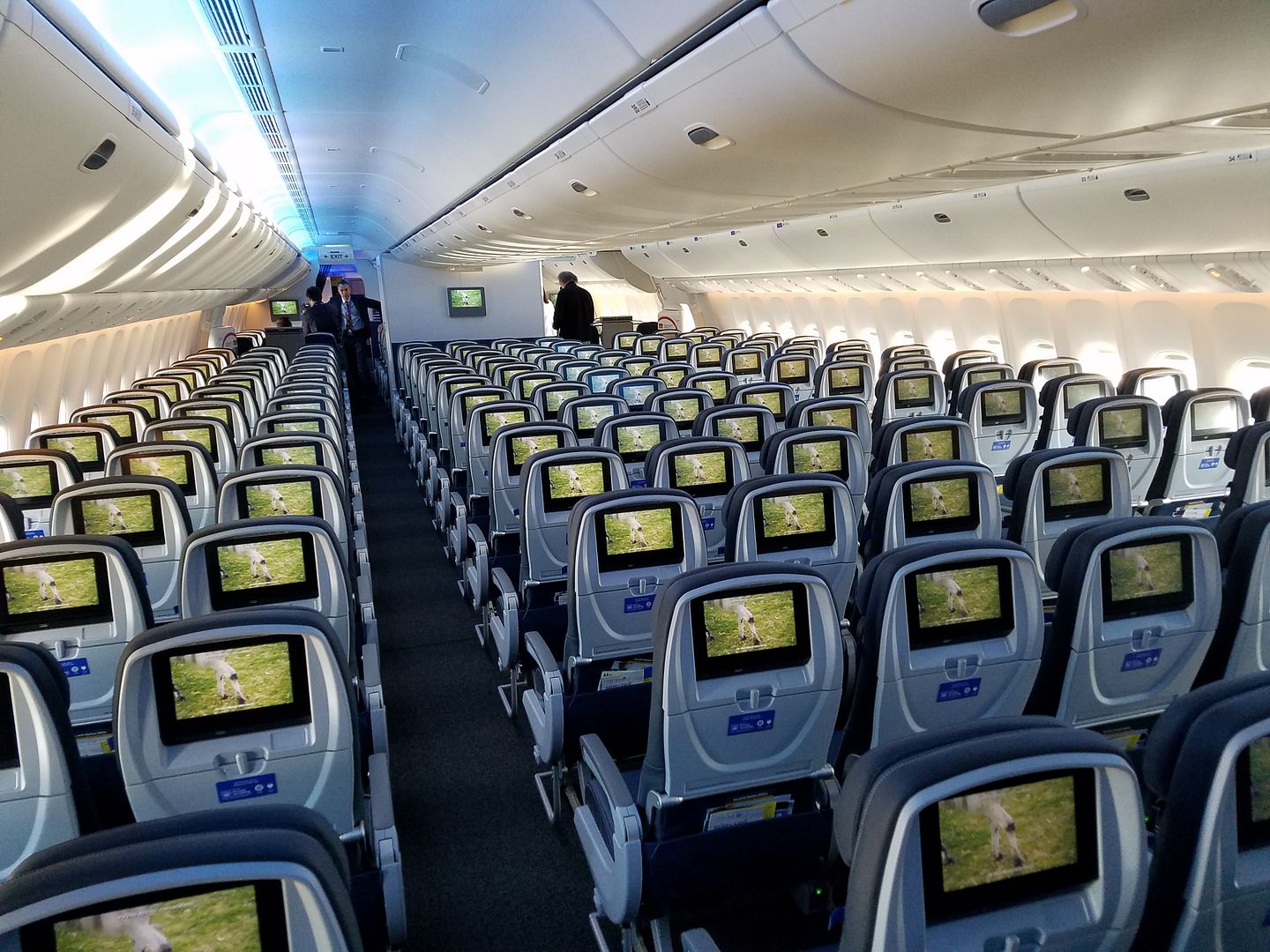 Empty Coach Cabin On A United Boeing 777-300ER
Live and Let's Fly hopes that 'Kirby Kutbacks' don't include delaying the launch of the Washington Dulles Polaris lounge.
Reframe all of your expectations. Construction costs money. Lounge staff and food cost money. Kirby will spend money that's demonstrated to offer a good, immediate return on investment. But when revenue is down, and he can't attract incremental business? Do not expect passenger experience enhancement, expect cuts.
United isn't just looking for cuts from my perspective they are viewing customers as an enemy of its solvency and strictly as a wallet of its salvation. They implemented a rule saying even past ticket purchases will not be refunded in the event of a schedule change less than 25 hours. Since it contravenes published policy at the time of those purchases it may be illegal, but any DOT ruling on that will take time and in the meantime United has the extra liquidity. (Plus most customers will grit their teeth and accept it rather than fight.)
They've subsequently said they would review refund requests case-by-case which means still reneging on their published policy of refunds in the event of a schedule change of 2 hours or more, just requiring customers to wait on hold to ask and find out if they can get their money back when United changes their flights to the day before or the next day.
This is a deplorable approach. In the long run it could hurt them, when they need customers again, although their success post-David Dao suggests customers lump all the airlines together and forget which one they pledged not to fly.
Regardless right now United isn't thinking about the long run, they're preparing to survive the short run. Scott Kirby made clear everything else comes later.
Expect to see other airlines shift into that mode – hopefully seeing customers as partners rather than as potential marks for cash.