A United gate agent this morning apparently told women they're not allowed to board in leggings — that if they wanted to fly flight 215 from Denver to Minneapolis they'd have to put dresses on over their athletic wear.
The flight took off on time, women apparently they 'covered up' as required by the airline. Although two girls may reportedly have been denied boarding.
United's twitter team is defending the practice. First, that it's up to the discretion of the gate agent to decide what passengers have to wear onboard.
Then that it's in the airline's contract of carriage that passengers have to be 'properly clothed' — something that's not defined there, but that the gate agent and the twitter team seems to believe means that women may not wear leggings if they want to fly.
Southwest Airlines, which used to have flight attendants in hot pants and ticket machines called 'quickies' has been the airline most often to deny boarding over female attire and last month a woman's cleavage got her kicked off a Spirit Airlines flight. While plenty of men are kicked off for their actual behavior, it doesn't often seem to be men removed for how they dress.
And here this isn't about clothing that's too sexy, it apparently began with United shaming a 10 year old girl who was wearing grey leggings.
Considering that passengers will now start tagging @United on twitter asking whether their attire choices are acceptable (think about this: United Airlines as arbiter of fashion), this won't end well.
If the airline is going to enforce standards of dress, they need to make clear what those standards are and need to apply them fairly and consistently and in a way that doesn't shame or single out women or girls for what's become normal clothing choices. Just watch any long haul flight board, and passengers wear whatever makes them most comfortable.
(HT: @bytebot)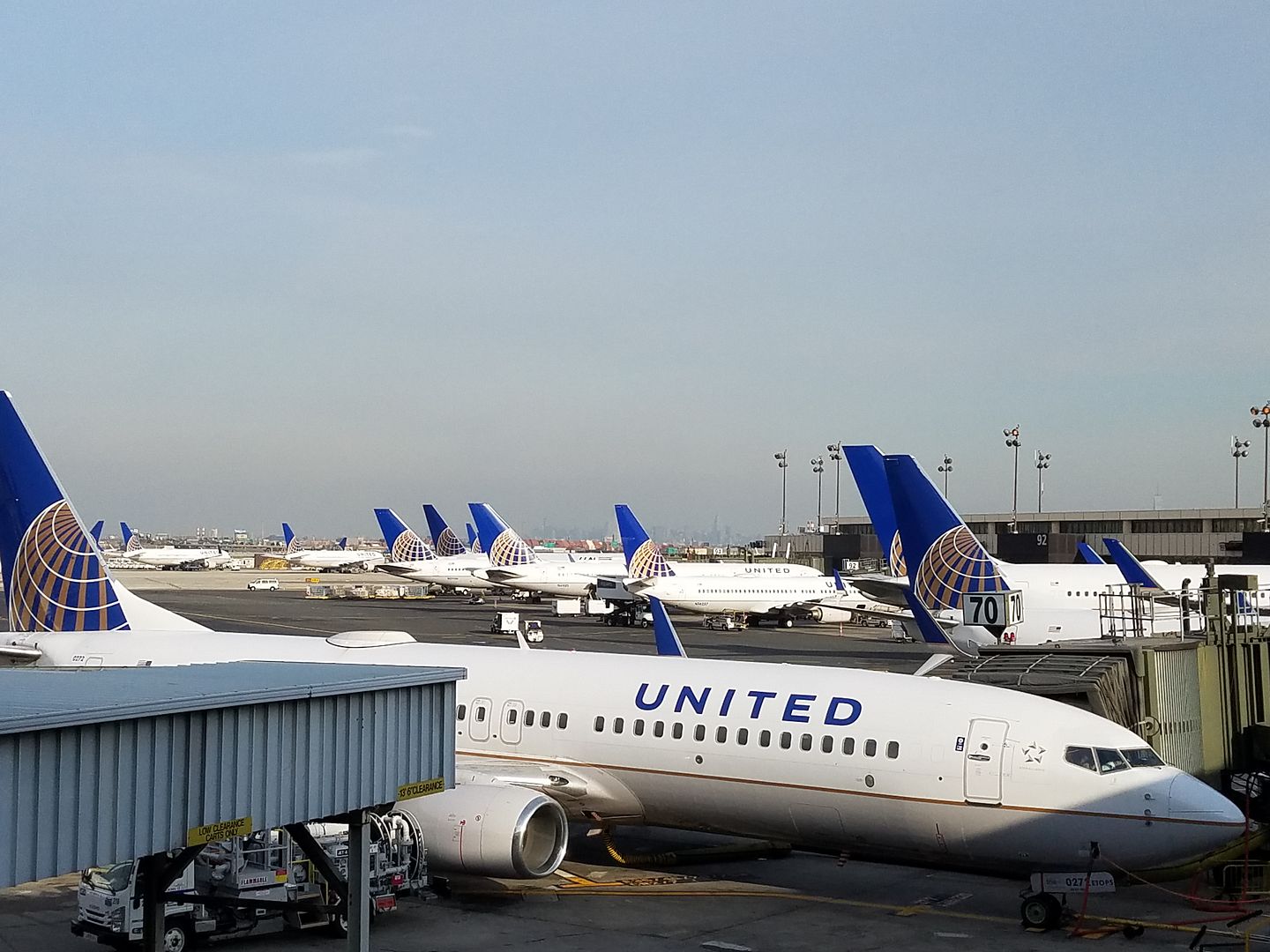 Update: One Mile at a Time has a theory that the passengers told they had to change were nonrevs, who do have separate dress code standards from passengers. Indeed, the 10 year old girl could have been with parents all using buddy passes. Even if this were correct,
Update 2: United now confirms the passengers were traveling on passes, as Lucky suspected. As I write in my update, I don't think that changes much. United still said that it would be acceptable for a gate agent to deny travel to revenue passengers wearing leggings and needs to walk that back, and the rules are antiquated for pass travelers as well.