I asked United about plans for their bloody mary and minosa carts and their wine cart in Polaris international business class, and they confirmed that these will be eliminated May 1.
They tell me that this will speed up beverage service and that's what business class customers want. There won't be a dedicated bloody mary cart, but there will still be bloody marys.
While they insist this is more about modifying service flow so that passengers can get more rest, it sems to me that not putting all the wines and drink options in front of customers should also reduce consumption.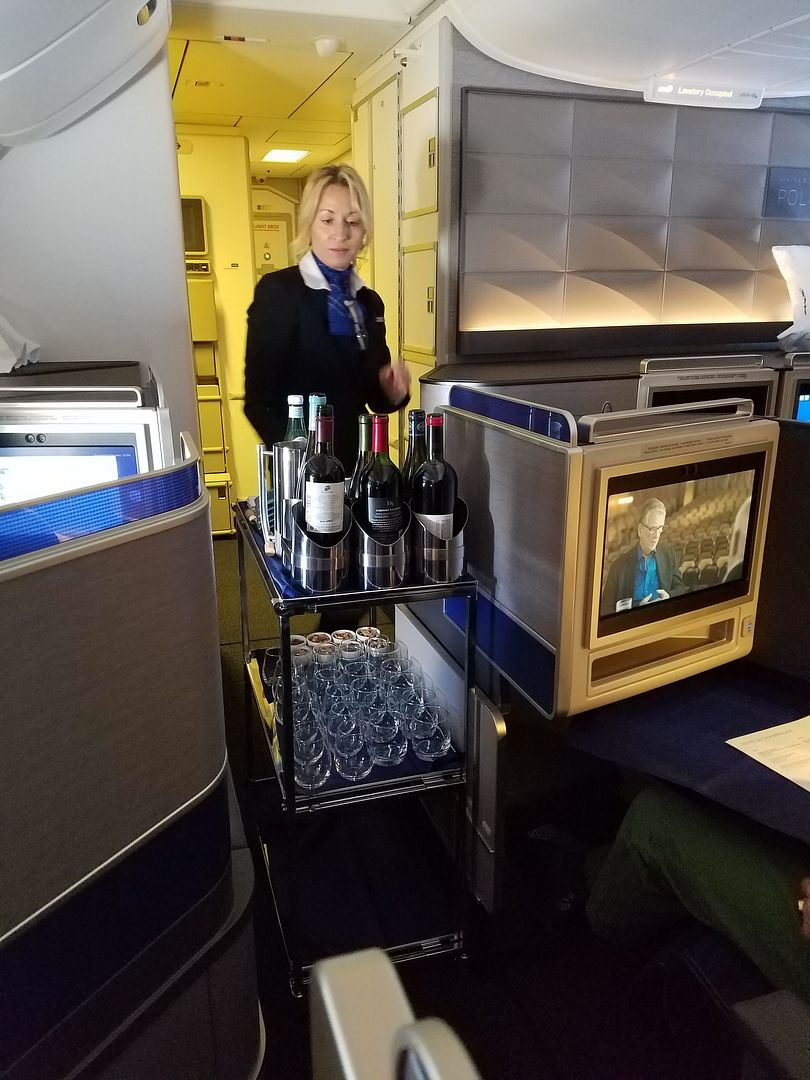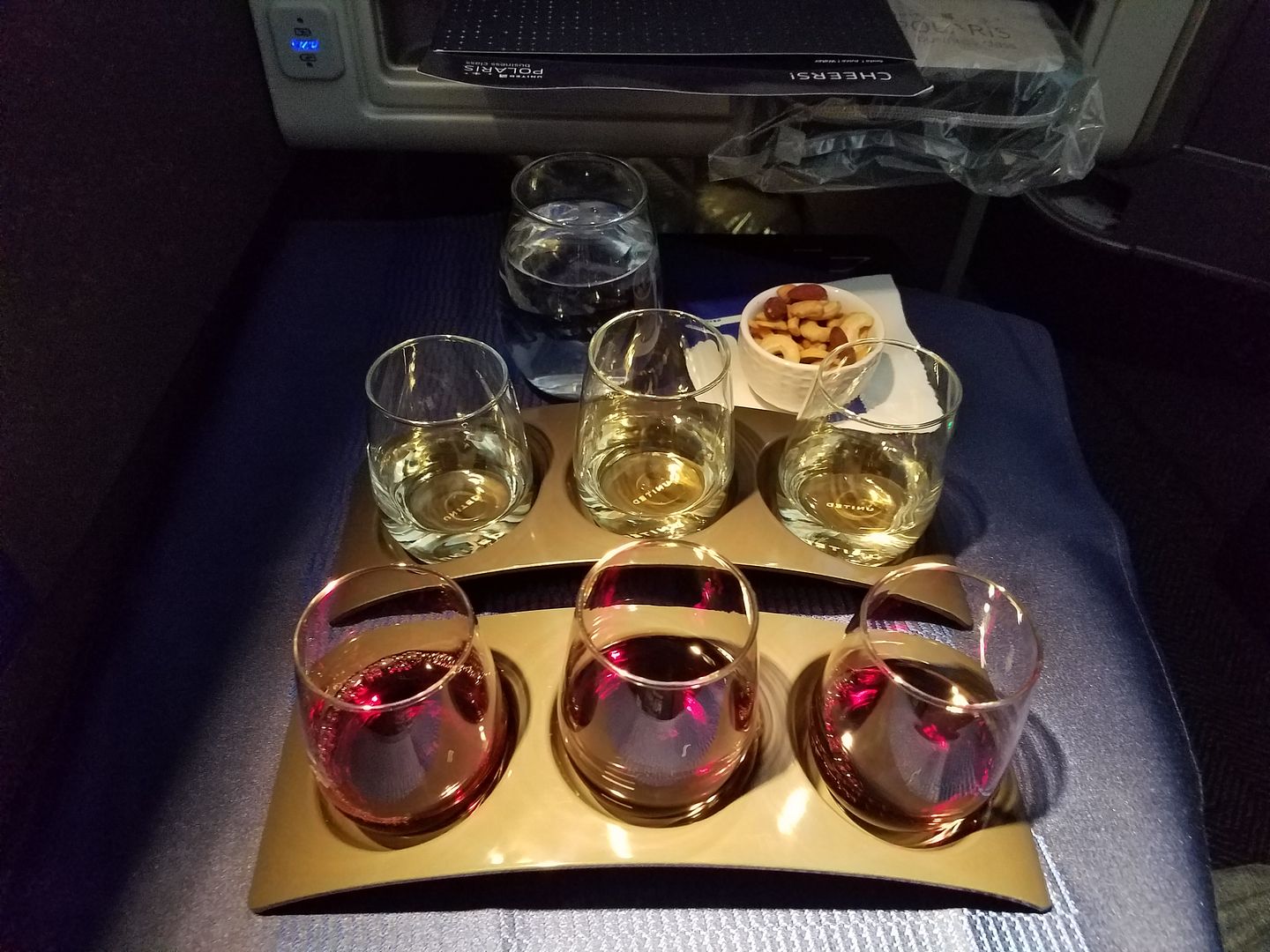 United revealed in the spring that they were 300% over budget on wine. Presenting wine flights from a cart encourages customers to drink more, taking the carts away should reduce consumption.