United seems to have learned something after David Dao was dragged off a plane and beaten after Chicago Airport Police were called when he wouldn't give up his seat. They committed not to outsource customer service problems to law enforcement any more.
And in the case of retired Ohio State pharmaceutics professor Dr. Jessie Au, a 5'3″ grandmother the airline says was "belligerent," they kept that commitment. She was kicked off the plane without bloodshed after the airline assigned a basic economy passenger to the exit row seat her husband was already occupying.
Au and her husband were ticketed to fly United's Washington Dulles – Los Angeles 7 p.m. flight UA1448 on June 24 after a visit to the National Institutes of Health and FDA. They were pre-assigned seats at the time of booking, boarded their flight as scheduled, and took their seats. However "about 20 minutes later" another passenger came along with a boarding pass for one of those seats.
A flight attendant took both passengers' boarding passes to sort out the confusion.
The crewmember reportedly dropped the boarding pass of the man originally assigned the seat several rows back and then denied it was ever given to her.
Eventually things got sorted, and the second passenger arriving at the exit row was re-assigned.
That should have been the end of the story of United's mistake in double-assigning a seat.
However the dropped boarding pass was returned to the passengers, and they "tried to get the attention of the flight attendant." Apparently they felt as though they had been accused of something improper earlier, even though they were ultimately allowed to keep their seats, and now felt vindicated. However the flight attendant ignored them.
"They had their back to me. I said,"We have the pass here it is," says Dr. Au. They ignored her "until I tapped her elbow from her seat. "'I just want to show you.'"

Au says, "The flight attendant and gate gate both yelled at us. We were traumatized. You could hear them screaming throughout the plane. "Don't touch me! You are coming out! I'm going to kick you off the plane."
Flight attendants bump into me all the time, since I always take an aisle seat. About half the time they apologize tapping my shoulder again. I'm not a hugger or a toucher, I really don't like this, but I understand it's cultural in some parts of the country and let it go.
However in the post-9/11 environment the same thing that led to David Dao's getting dragged off a plane caused problems for Dr. Au. There's a 'respect my authoritah' confrontational environment between crew and passengers at times. I've seen passengers question their bags being moved from the overhead bin above them many times, and the flight attendant response is usually something to the effect of, "Are we going to have a problem?" That's when you shut up.
A disturbance of any kind on the aircraft is treated as a security risk. You might be creating a diversion for something nefarious! (Even on the ground…?)
And with all of the passengers behaving badly as planes are full and seats are increasingly squeezed together, the slightest movement can be misinterpreted. In this case, United reportedly classified the woman as "physically threatening."
They were asked to leave the aircraft. They refused. Three agents boarded the plane. The pilot announced everyone would have to deplane. United put the couple up in a hotel and rebooked them for a flight the next day, while other passengers continued on to Los Angeles.
They "were warned that they were on an internal watch list. Au says she has been repeatedly questioned on subsequent flights" and "the United Airlines Passenger Incident Review Committee, (PIRC) had previously demanded she produce a substantial written response within 96 hours or face a lifetime ban from United."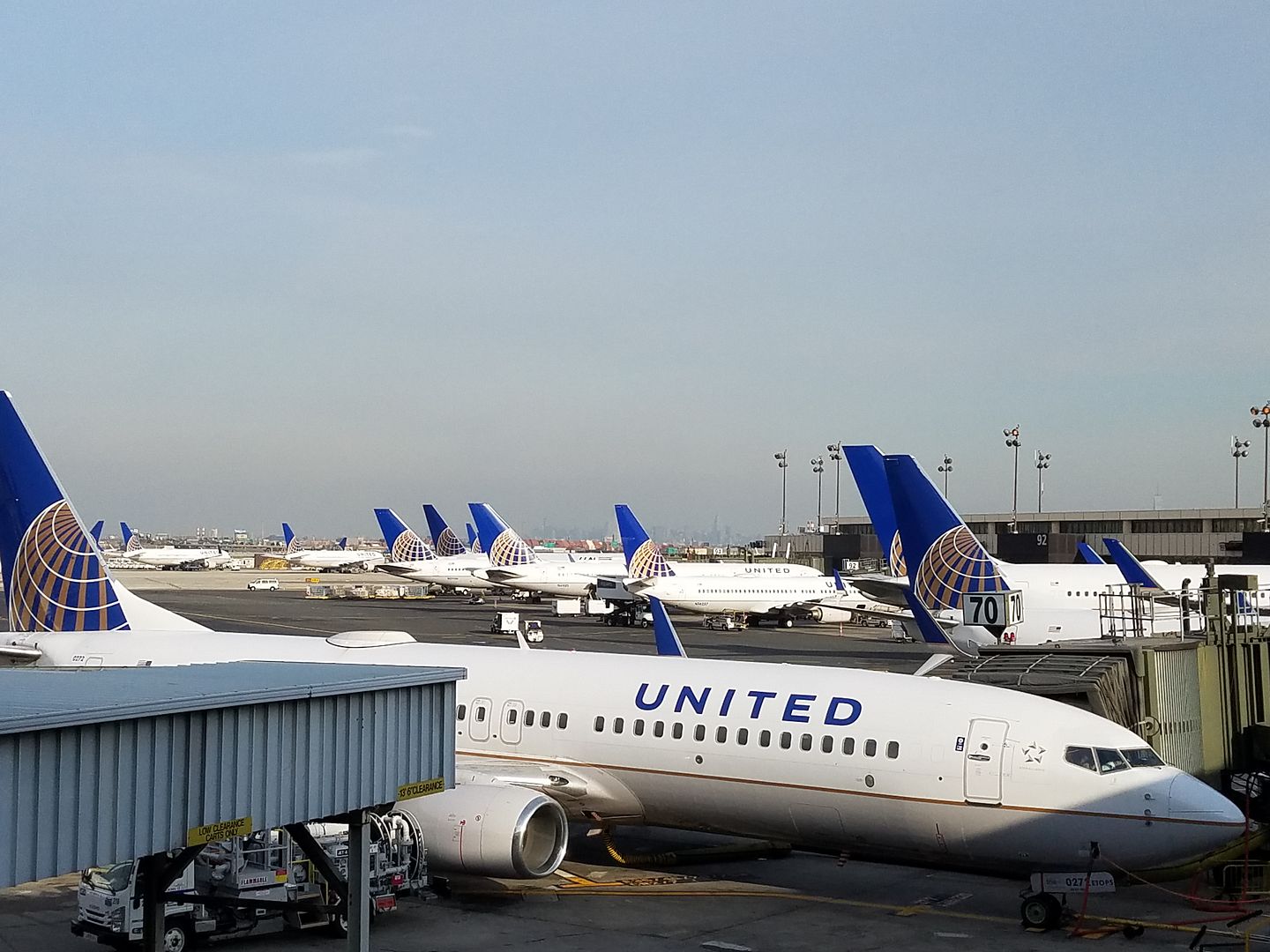 The issue was caused by a gate agent error and, it seems, poor employee communication and customer service coupled with a misunderstanding. But it's the customer who suffered – but only emotional suffering and inconvenience, no beatings, and that's progress.
(HT: Reid F.)