United has been holding off strategy discussions until Investor Day and now they've revealed their plan.
The most concrete thing they offered — and which customers aren't going to like — was the full details of Basic Economy which takes away elite mileage-earning, takes away upgrades, and even takes away the ability to bring on a rollaboard bag from non-elites.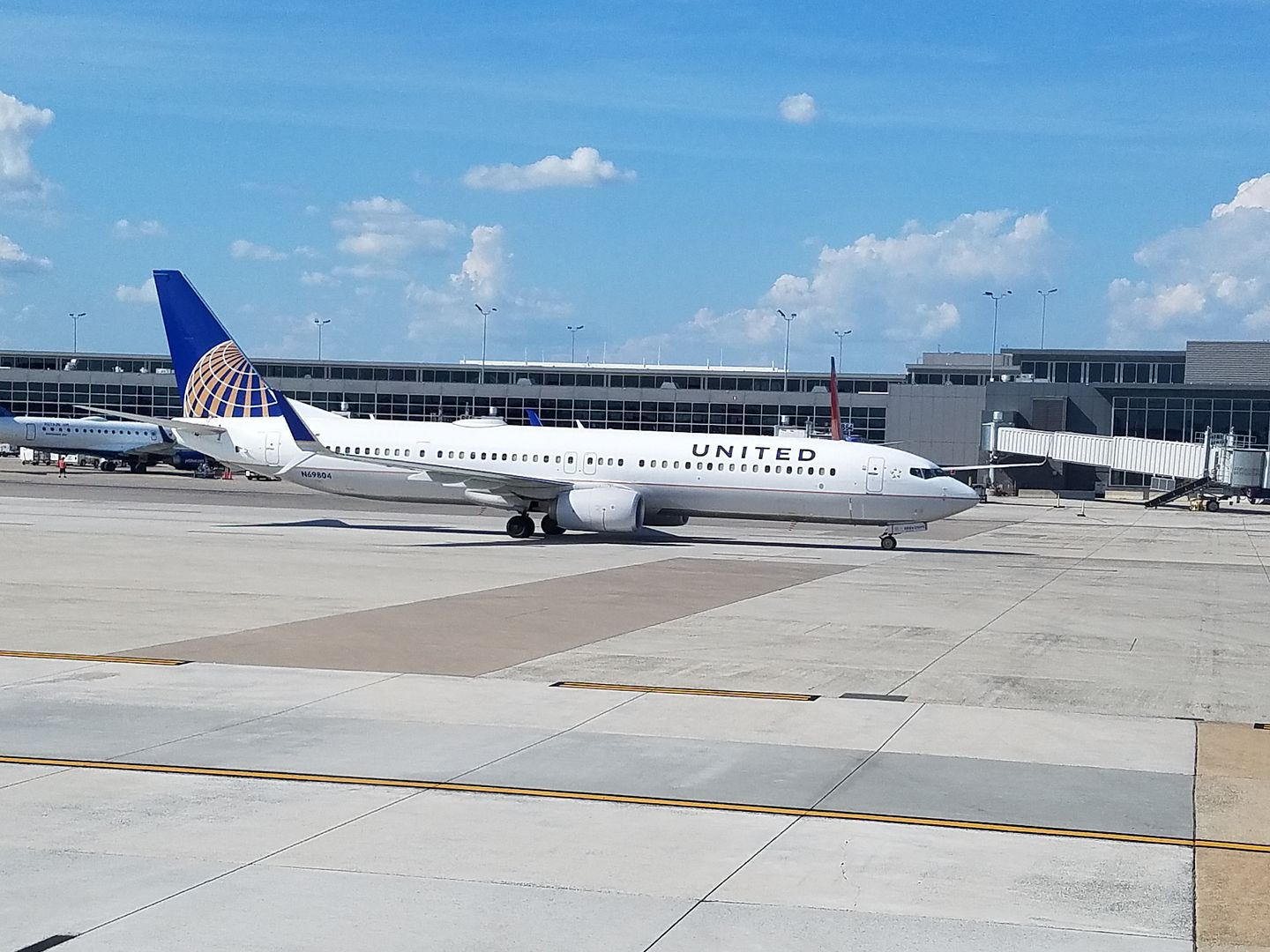 There's more customers probably won't like as well:
"Densifying both narrowbodies and widebodies" i.e. adding more seats onto planes

More Slimline seats (less padding, less comfortable seats to help squeeze in those seats
Last year United said that revenue-based redemptions were coming. They're still coming, called "MileagePlus Air Awards" and United categorizes them under revenue enhancements from MileagePlus.
And United seems to suggest that brand is much less important than it used to be.
They talked at length about broader strategy for their product, their hubs, and where their opportunities are. Here's the presentation (.pdf).
United's philosophy was to be an international airline, with domestic flights meant to connect to international. There's upside for United in growing domestically, in selling larger premium cabins, and in adding premium economy.

New United Polaris Business Class Seat
They want to make Newark a connecting hub, with Scott Kirby seeming to suggest Newark could be more like Philadelphia is for American, going from 35% to 45% connecting traffic. Denver is their most profitable hub, driven by low costs and high connecting traffic. They believe connecting traffic drives profits, which is anathema to the usual belief that dominating a heavy business market is key (connecting traffic sees the most competition, everyone offers connections). In order to make their connections more attractive they are going to move to a banked hub at Newark (albeit with smaller operational peaks than Philly). They plan to bank Chicago as well and suggest they can do the same in Houston.
In a banked hub, you have lots of airline employees standing around during down times waiting to bring in aircraft at roughly the same time and send out planes at roughly the same time. This means shorter connecting times, flight connections that show up higher when passengers search, and less total journey time. It also means a more complicated operation that can more easily fall apart. When flights are delayed there aren't enough gates for inbound aircraft for instance.
Although United has talked about needing to 'define a role' for each hub, they're now suggesting they won't get rid of any. Washington Dulles, although too high cost (in part because of the expensive train that drops United's passengers nowhere near their gates) it is effectively subsidized by the perimeter rule which keeps out competition for medium- and long-haul domestic flights (and which United lobbies to keep in place).
United believes that greater segmentation, larger planes (though they are deferring Boeing 737 jets in factor of Embraer regional jets) and more premium offerings along with a better revenue management system, Gemini they'll be able to drive more revenue. Currently United's revenue analysts manage two-thirds of flights by hand, a similar story to what Scott Kirby told at American.