United has been putting 'slimline' seats — less padding, not a friend to your back and bum — into domestic narrowbody planes for five years. Each seat takes up less space and they can squeeze more seats onto the plane. I don't mind these seats for an hour or two but I find them uncomfortable on longer flights.
When US Airways management took over American Airlines they started squeezing more seats into planes, too. For instance American's Boeing 737s went from 150 to 160 seats three years ago. Now they're using slimline seats and smaller lavatories to squeeze even more seats in. Their new standard 737 configuration goes from 160 to 172 seats.
And now US Airways management — namely former US Airways and American Airlines President Scott Kirby — is in charge at United. It's no surprise that United is in an arms race to squeeze more seats onto planes, too.
Flightglobal reports on a leaked memo to the airline's pilots that they'll be adding seats to the coach cabin of their 21 Boeing 757-300 aircraft.
The Chicago-based carrier will add 20 seats to the economy cabin on the aircraft for a total of 210 seats, a notice to pilots on 17 December viewed by FlightGlobal shows. First class will continue to have 24 seats.

United's reconfigured 757-300s will have 234 seats, up from 213 currently
To be fair to United, this merely continues the path they've been on of taking space away from customers. Their new Boeing 777-300ERs come fresh from the factory with 10 abreast seating like American (Delta offers 9-across seats in the same space).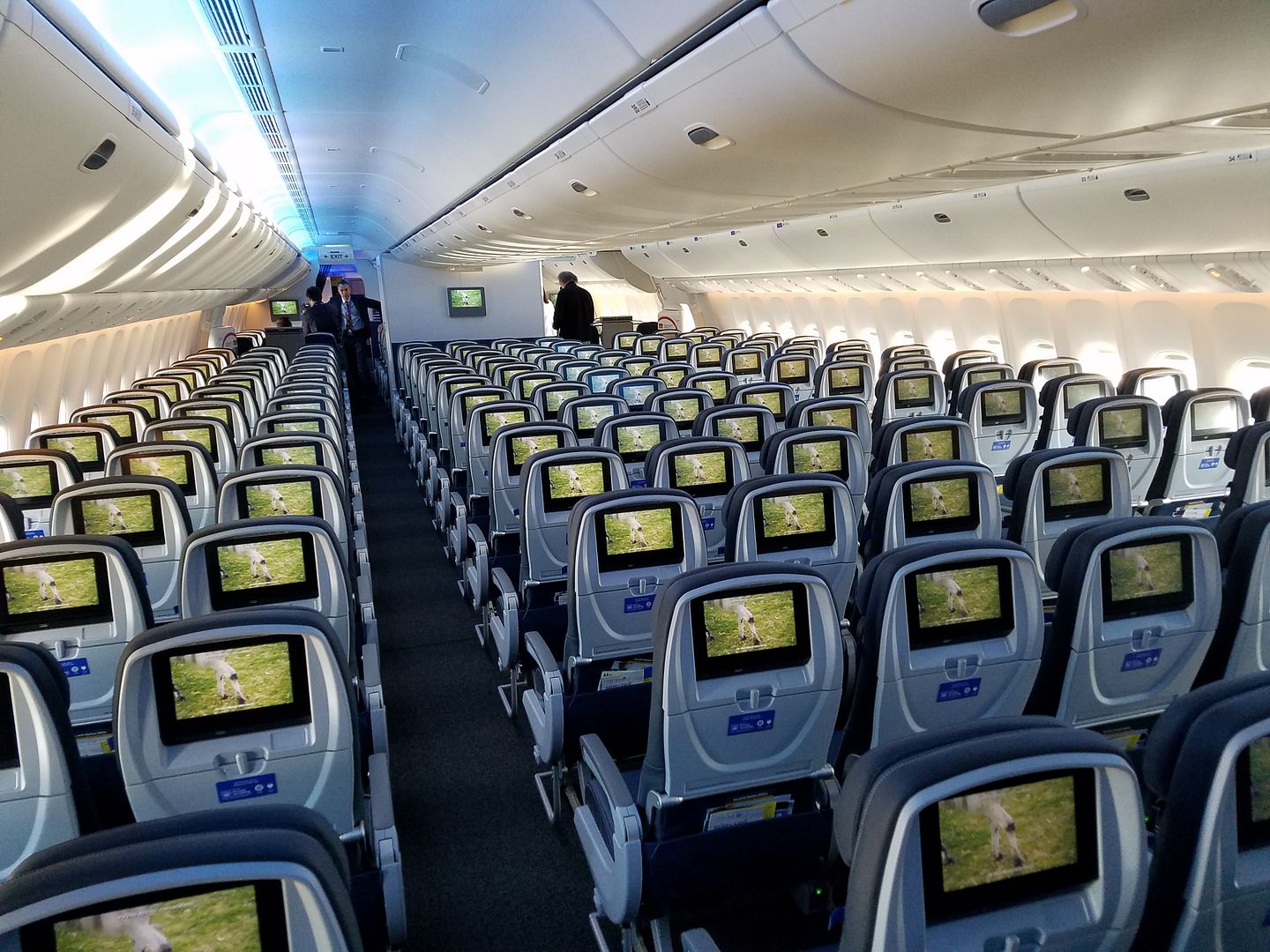 In addition when United reconfigures Boeing 777-200s new business class seats those densify as well going from 267 or 269 seats up to 292. So when you buy a ticket on United you get less than before for the same price.
(HT: TravelSkills)