United's Polaris lounge in Chicago is so far the only new business class lounge United has opened.
Polaris lounges with elevated dining, beverage options, and amenities — and judging by the Chicago lounge, fantastic design — are available to United premium cabin class passengers flying long haul international flgihts (US – Asia, Australia, Europe, South America) and Star Alliance premium cabin passengers departing on international flights.
The Chicago lounge opened over a year ago and United didn't open one in 2017.
The plan for 2017 was supposed to be as follows:
Newark – phase one (phase two in 2018)

San Francisco – phase one in 2017 (phase two in 2018)

Houston

London

Los Angeles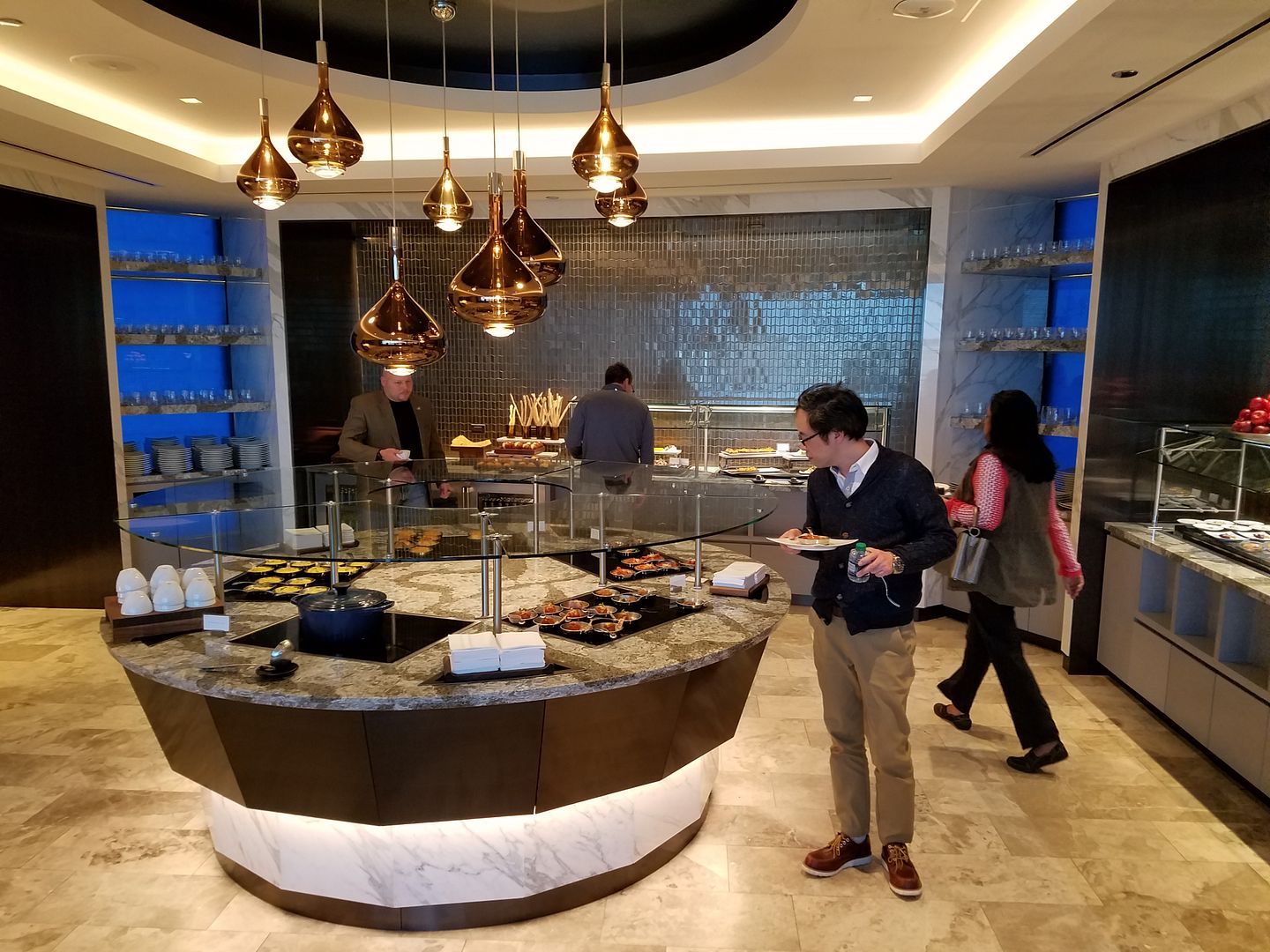 None of that happened. Hong Kong, Tokyo Narita, and Washington Dulles were supposed to launch in 2018. (At one point Hong Kong and Tokyo were supposed to come before Los Angeles even, so things have been consistently getting pushed back from the get go.)
October brought more announced delays. Nothing would open in 2017. San Francisco, Newark, and London would open in 2018, but no longer 'early 2018'.
Houston, Los Angeles, Tokyo, Hong Kong and Washington DC Polaris lounges would be 'later in 2018'… but still 2018.
In the meantime in 2017 American Airlines opened new Flagship business class lounges at New York JFK, Chicago O'Hare, Miami and Los Angeles.
Now United updates us again and no longer promises any delivery date for lounges on its Polaris Tracker website. They merely list San Francisco, Newark, and Houston as 'under construction' with the rest 'in planning'. (HT: One Mile at a Time)
United tells One Mile at a Time that the three 'under construction' lounges will open in 2018 — suggesting that the others will not, and of course given the pace United has driven on this project there's hardly a guarantee that all 3 of these will be opened a year from now.
Of course over a year and a half since airline CEO Oscar Munoz announced the project only 3 planes already in United's fleet have been retrofit with new seats (the other 14 planes with Polaris seats have been new delivery aircraft).