United has announced the results of reviewing its procedures in the aftermatch of Dr. David Dao's bloody removal from a flight earlier this month. There are several policy changes and they tell me their goal is to reduce involuntary denied boardings to zero.
I've uploaded the airline's full "United Flight 3411 Review and Action Report" if you'd like to read it.
What Went Wrong
When a man was dragged off a United Express flight from Chicago to Louisville and bloodied after refusing to give up the seat he was sitting in so that employees could travel on the flight and operate a flight back to O'Hare, it was a cultural moment of sorts.
This could have happened at Delta or American, but it didn't. The situation spiraled, United even bungled its response downplaying the issue and suggesting it was handled appropriately.
The decision to send crew on the flight was made or communicated late enough that passengers were already boarded. The reaction to the incident showed that people believe there's a big moral difference between not being to board and being kicked out of a seat they're sitting in already.
United couldn't get volunteers for an $800 travel plus a room for the night and rebooking on a flight the next afternoon. From United's perspective there wasn't a reason to go higher, or give agents more authority, since the most they'd be on the hook for was $1350 in involuntary denied boarding payments required by the Department of Transportation (and in fact likely less, since the actual formula that would apply would be four times the one way fare paid).
The passenger wouldn't leave. That doesn't usually happen. Airlines call the police, customers are intimidated.
The police responded with enough force that the passenger was bloodied and apparently lost teeth. I've argued that the police reaction deserves greater scrutiny, and that laying all the blame on United lets them off the hook.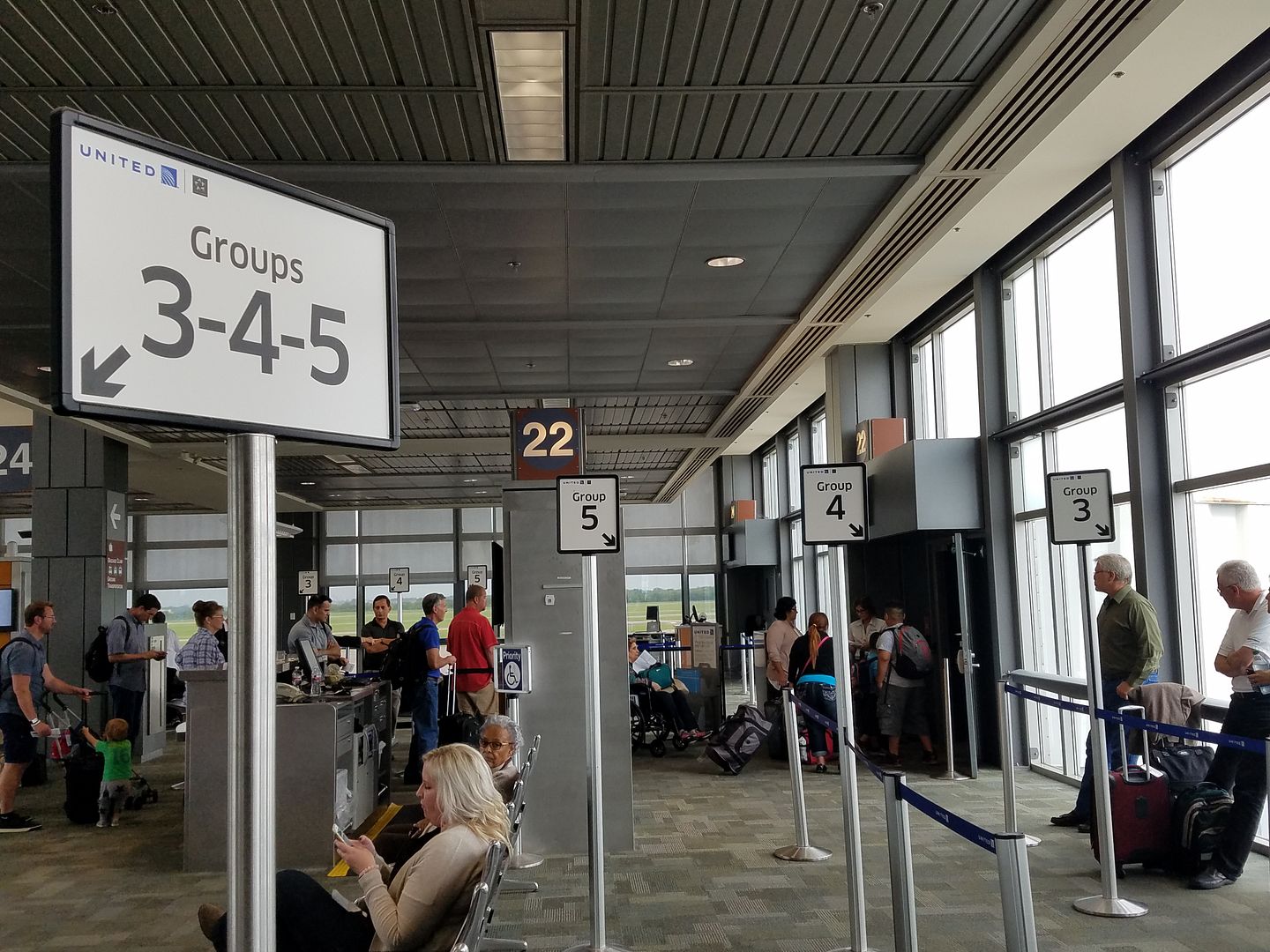 Customers View Involuntary Denied Boardings — and Removal By Police — as Fundamentally Wrong
Airlines sell a product which customers believe is a seat on a given flight that is 'theirs'. The airline's adhesion contract, its contract of carriage that nobody reads, says otherwise. People in general seem to view involuntary denied boardings as fraudulent.
United.com doesn't pop up with a message "You are buying a seat on a flight if one is made available to you at the airport, but we reserve the right to take it away and give it to someone else in exchange for compensation to be determined by formula." Many people would be reluctant to buy that ticket if it did.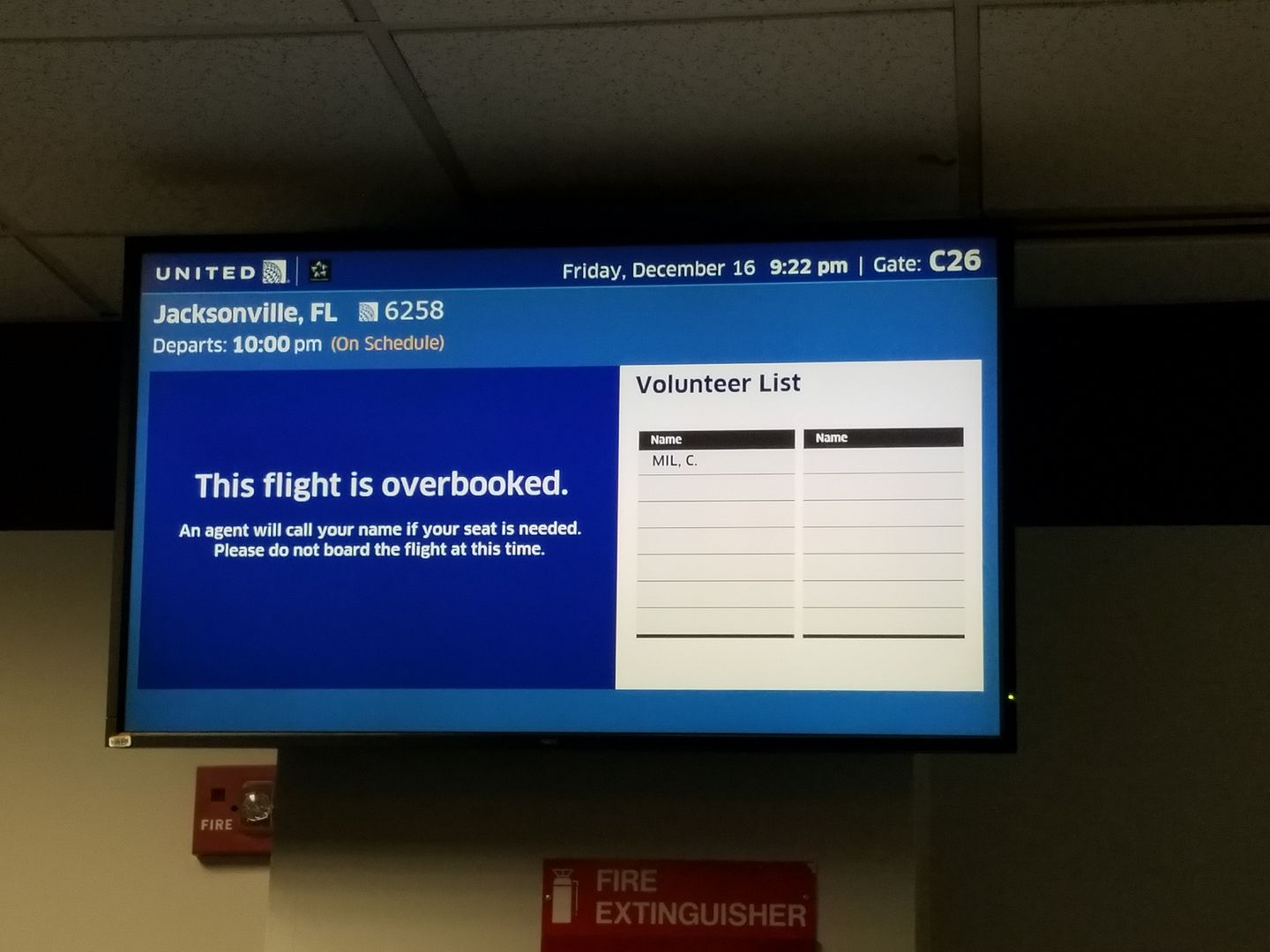 And in the post-9/11 aviation world, airline employees are quick to call the police to deal with customer service issues. Any 'disagreement' with (or 'talking back' to) a crewmember may be interpreted as refusing their instructions, 'causing a problem', and framed as a threat to the aircraft (or creating a distraction that — out of an abundance of caution — necessitates calling law enforcement just in case it precipitates a threat to the aircraft). Customers are asked to leave the plane whenever the pilot, backing up their fellow employees, is no longer 'comfortable' with the customer onboard.
United's Commitment to Avoid Removing Passengers Like This Again
Delta gives their staff more discretion to offer compensation. American says they won't take passengers off the plane that have already boarded.
Since the incident happened to United the greatest burden is on them. They need to repair their reputation. And all the airlines need to stave off regulation.
For instance, Illinois Congresswoman Jan Schakowsky has introduced the "BOARD Fairly Act" short for "Bumping on Overbooked Airplanes Requires Dealing Fairly. It would ban involuntary denied boardings entirely requiring bidding up the price for volunteers to whatever amount necessary so that any and all denied boardings are voluntary with no monetary cap. (This would mean more delays and ultimately cancellations as an airline decides it's cheaper to cancel a flight than pay the contemplated unlimited compensation.)
Here's what United says they're doing:

Limit use of law enforcement to safety and security issues only.

Not require customers seated on the plane to give up their seat involuntarily unless safety or security is at risk.

Increase customer compensation incentives for voluntary denied boarding up to $10,000.

Establish a customer solutions team to provide agents with creative solutions such as using nearby airports, other airlines or ground transportations to get customers to their final destination.

Ensure crews are booked onto a flight at least 60 minutes prior to departure.

Provide employees with additional annual training.

Create an automated system for soliciting volunteers to change travel plans.

Reduce the amount of overbooking.

Empower employees to resolve customer service issues in the moment.

Eliminate the red tape on permanently lost bags by adopting a "no questions asked" policy on lost luggage.
Will United Eliminate Involuntary Denied Boardings?
United says they want to work to eliminate involuntary denied boardings, and they're committing to increase compensation as-needed to do this. They're authorizing amounts up to $10,000, won't bump passengers for crew within an hour of departure, and won't ask customers who have already boarded to give up their seats in this situation 'unless safety or security' is at issue.
United tells me their new policies applies when they swap aircraft or the number of seats on a plane are limited due to weight and balance issues. Compensation up to $10,000 won't apply to an involuntary downgrade (e.g. business class to coach) but as with customers being booted from the aircraft they say they won't ask a passenger in a premium cabin to give up their seat once boarded ('unless for safety or security').
Involuntary denied boardings are exceedingly rare. The Bureau of Transportation Statistics Passengers Denied Confirmed Space Report attributes a total of 3765 involuntary denied boardings to United in 2016. (This is United mainline involuntary denied boardings and doesn't include United's Express carriers.)
Current compensation levels are generally enough to get sufficient volunteers, higher levels would presumably be limited to these 4000 cases and many make require only incrementally more compensation to generate sufficient volunteers.
Involuntary denied boardings are usually the result of something going wrong with the airline's operation, and not overbooking. But United pledges to reduce overbooking on certain flights where involuntary denied boardings are most inconveniencing to customers. I don't expect that to make a dent in the overall numbers.
Better agents to accommodate passengers denied boarding both voluntarily and involuntarily could be helpful, I know that I often wind up suggesting the flights I ultimately take during irregular operations — options an agent wouldn't have considered. This could be better than sending customers off to the rebooking lines or having a gate agent deal with it themselves once the boarding door closes.
We'll have to see how this all operates in practice.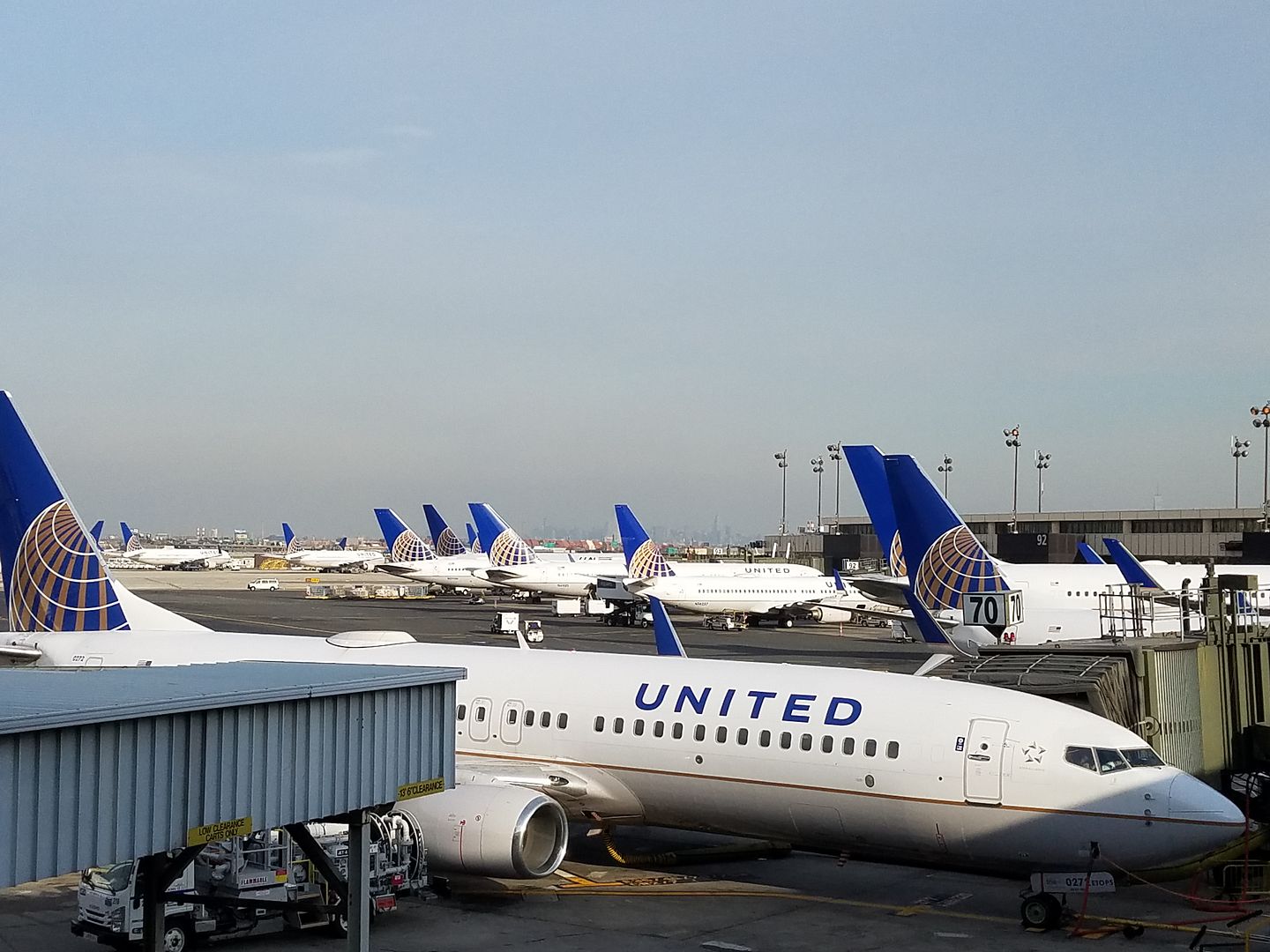 Will United Really Stop Calling the Cops on Customers?
As I've written, airline 'customer service' culture needs to de-militarize.
In the years since 9/11 disagreements at the airport or on a plane are more often treated as potential disturbances and security threats. Airlines call the police on customers, or more frequently threaten to. That's a dangerous byproduct of the security environment, it didn't happen intentionally, but this incident makes crystal clear that the wrong first reaction is calling the police
This is not strictly a United problem it's an issue for American and for Delta as well. I'm skeptical that things will change.
United describes themselves as in ongoing discussions and they'll be more clearly defining over next couple of weeks just how to define and roll out training for employees on how to manage customer service issues and when it's appropriate to call law enforcement – and when it isn't. They suggest that they'll be infusing the customer in their training and they hope that empowering employees to have more options to serve the customer will avoid many law enforcement encounters.
However they still view law enforcement as something which usually de-escalates a situation (I counter that it does this for the airline, by intimidating the customer). And in their very incident review and go forward document they explain a role for calling the cops to deny boarding to customers and this is described as being when airline personnel (in their subjective judgment) "consider it" necessary.
United's review does not assert that the responding officers did anything wrong, or lament the level of force used to remove a passenger.
And the 'safety and security' bucket is a loophole wide enough to shove… a passenger through.
There are many fantastic airline crew members, who do a very difficult job dealing with passengers from all walks of life each with their own issues and confined to a metal tube at 35,000 feet.
And the airline's lawyers aren't going to let them commit not to call the police in the event of a real threat.
But there's simply not enough here that recognizes the problem of calling the cops on customers, and of a culture which confers the imprimatur of law enforcement on airline crew members who develop the Eric Cartman problem and are allowed to continue offering poor customer service and dragging down the airline's reputation and product as a result.