When United unveiled their new business class seats in June 2016 they said that it would be 2021 before 'most' of their international fleet had them.
Last month, on a 'preview flight' before the first Boeing 777-300ER with these seats flew its domestical inaugural, United told me that they wouldn't have half the international fleet until sometime in 2019.
United's new Polaris soft product is now on their international flights but the new seats — which are 'good enough' so that you no longer will want to actively avoid United internationally — will take years to phase in.
United is scheduled to debut its new Polaris seats on an international route for the first time in a week and a half flying San Francisco – Hong Kong.
In May they'll begin flying real Polaris lie flat direct aisle access seats Newark – Tel Aviv.
That's just two routes. And now it seems that United's earlier promise that seat maker Zodiac — known for delays in delivering its product — would be able to deliver on its timeline may have been… optimistic.
But Zodiac, the European firm that makes those seats, is having fiscal and operational challenges, and its relationship with United is suffering, the airline's CEO admitted Tuesday.

In guidance issued Tuesday, Zodiac warned investors it was having "industrial issues" in the United Kingdom, and said the problems were causing "significant disruptions and delays." Zodiac also makes seats in the United States, and that branch is operating normally, but that's likely little consolation to United, which has said its seats are being manufactured by Zodiac Seats United Kingdom.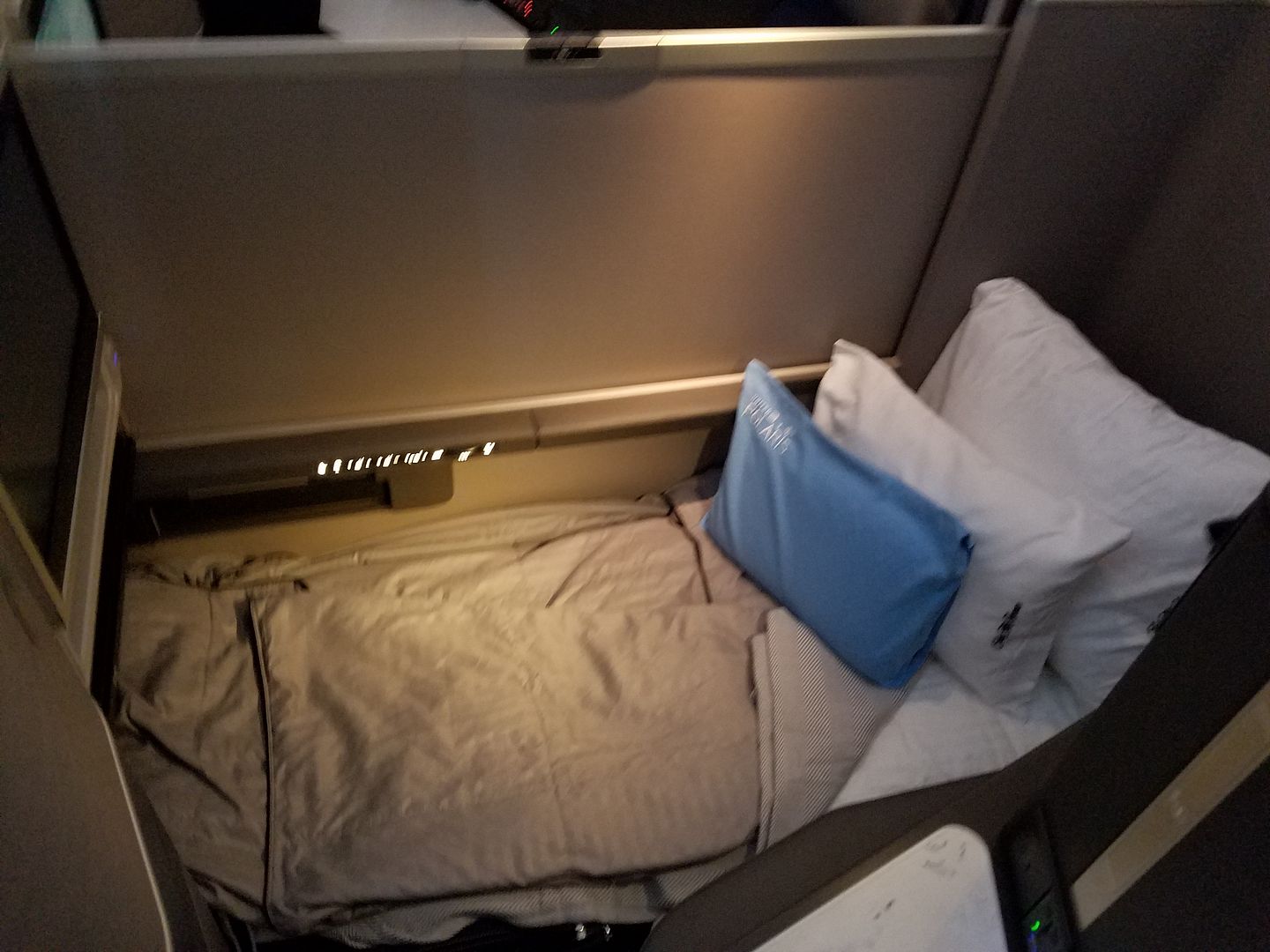 American Airlines, which should complete retrofit of all international widebody aircraft by the end of the second quarter, switched from Zodiac to B/E Aerospace as provider of its business class seats and sued Zodiac over its failure to deliver. Zodiac's problems it seems were not contained.