On top of the big benefits changes coming to the US Airways credit cards to align with what Citibank offers to American Airlines co-brand credit card holders, it appears that they're making additional updates to the card at least based on a letter I've just received in the mail.
Last week I wrote about the rebranding of the Barclaycard Arrival World Mastercard as Barclaycard Arrival PlusTM World Elite MasterCard®. They made the card chip and pin and made it a World MasterCard which is the higher-end branding that comes with some incremental benefits, including additional travel benefits.
I got in the mail a piece yesterday letting me know that my US Airways Premier World MasterCard® would become a World Elite MasterCard as well. (Click to enlarge)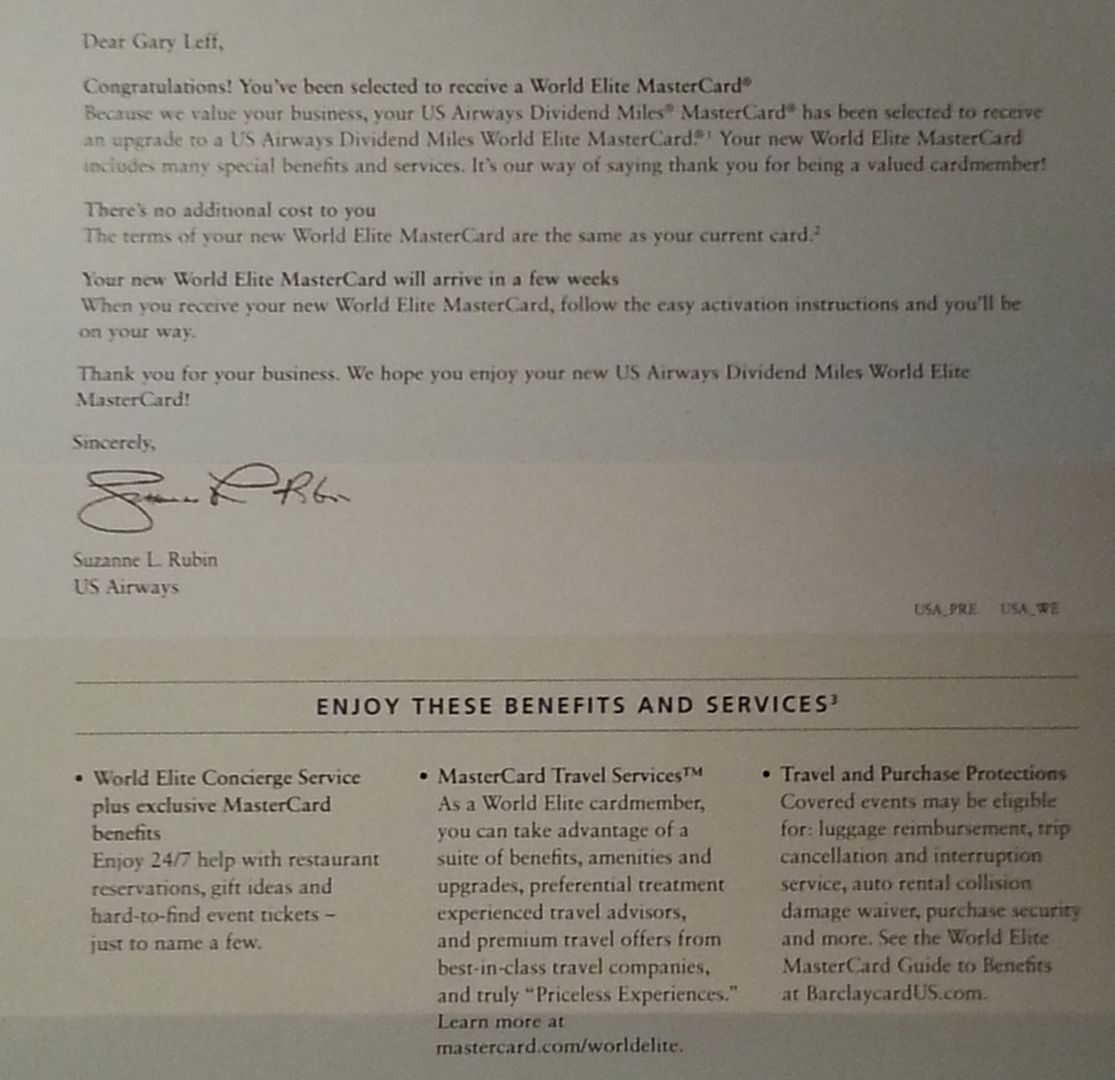 You'll notice that Suzanne Rubin, President of the American AAdvantage program, now signs for US Airways Dividend Miles.
In any case, this is an improvement and no downside at the same price point so good to see!
(Note that cards in this post offer credit to me if you're approved using my links. The opinions, analyses, and evaluations here are mine. The content is not provided or commissioned by American Express, by Chase, by Citibank, US Bank, Bank of America, Barclays or any other company. They have not reviewed, approved or endorsed what I have to say.)
---