Forget about bad opinions, for over 15 years Christopher Elliott has been writing columns that get their facts wrong. His pieces haven't gotten any better as the years have gone on.
He keeps making weak arguments that attempt to use air travel as a vehicle for his claims about social inequality (even when the details don't work, especially since loyalty programs give customers access to perks that would normally only be available to the wealthy) and telling readers to quit frequent flyer programs for years without correcting his errors or updating his facts.
I ought to be immune to what I consider to be consistent hack work after all these years, yet his latest USA Today diatribe, in which he calls for ending frequent flyer programs, deserves a special place in the annals of garbage. It's titled, "Frequent flyer programs have become increasingly elitist. Is it time to end them?"
If you're looking for the best frequent flyer program to join, maybe you're asking the wrong question. Because the best frequent flyer program might be none at all – at least when it comes to air travel.
His case against the programs? He lays out:
"Program members must pledge their business to an airline or make all of their purchases on a branded credit card." Customers aren't required to do either. You can join a program, and earn a rebate for travel and for other activity, without giving the airline most of your business. In fact most consumers are members of more than one loyalty program. Moreover there's no requirement to put all purchases on an airline co-brand card.

The best advice is for a non-elite frequent flyer to get the airline card of the carrier they fly most (if it's more than just a couple times a year), for the free checked bags and earlier boarding and in United's case for the couple of annual lounge passes. Then put spending on a bank-issued card that earns points that convert to a variety of different frequent flyer programs, put the miles where you need them when you're ready to redeem.

"The points lose value over time or expire." Delta miles don't expire. JetBlue points don't expire. United miles no longer expire. And for U.S. programs whose miles expire it's super easy to keep them from expiring.

Miles do lose value over time. I've been explaining the phenomenon since 2003. What that means is that miles aren't a good store of value over time, a great place to save for travel years into the future. You need to earn miles, use them, and then earn more — make sure to spend miles under the same award scheme in place when you earned them. Then you aren't harmed by inflation. Elliott doesn't give this advice, instead he suggests you abstain from miles altogether and forfeit the rebate you would earn which even if devalued has value.

"[T]hese schemes have deepened the divide between the "haves" and "have-nots": people without status who receive the worst service and pay outrageous fees." Is it true that the divide has deepened between those with status and those without? Elites used to get upgraded much more frequently. Twenty years ago airlines used to sell just ~ 10% of domestic first class seats. Now it's 50% – 70%, so upgrades are far more rare. That puts the lie to the claim that "[t]he gap between elites and non-elites has never been wider, or more shameful" when fewer elites than ever are receiving upgrades.

If Elliott wanted to talk about United not allowing customers without checked bags to check in online when they're on a basic economy fare (making them wait in long lines instead) or about how American Airlines will no longer put non-elite coach passengers on another airline when their flights are disrupted (without special supervisor approval), then he might be able to build a case. But he'd have to know something about air travel to do that.
The Loyalty Scam?
Elliott says that "[a]irlines want you to believe they treat all of their loyalty program members like [a ConciergeKey member]. But only a fraction of passengers are real VIPs." There's nowhere on the United website that lays out the perks of general membership or lower-tiered status, that says those members will be treated like a Global Services member. Nowhere on the American website does it list the benefits of AAdvantage or Gold status that include Cadillac tarmac transfers. Indeed there's very little mention of the Delta 360° program at Delta.com.
We should take care not to "mindlessly give all of our business to an airline" (I try not to mindlessly do anything) but is it really true that members face "blackout dates" (days you aren't permitted to use your miles) rather than capacity controls (flights that cost more miles than others)? And as for "high fees, and severely limited award travel availability" those issues may even ease with status accrual.
One problem may be that Elliott conflates the rebate (earn and burn) portion of a program with its recognition (elite status) component. He wants customers not to give their business to strive for elite status, but then complains about the treatment general members receive without status.
Indeed, even he admits that "extremely frequent business travelers…might as well receive credit" and suggests it's everyone else that comes out behind.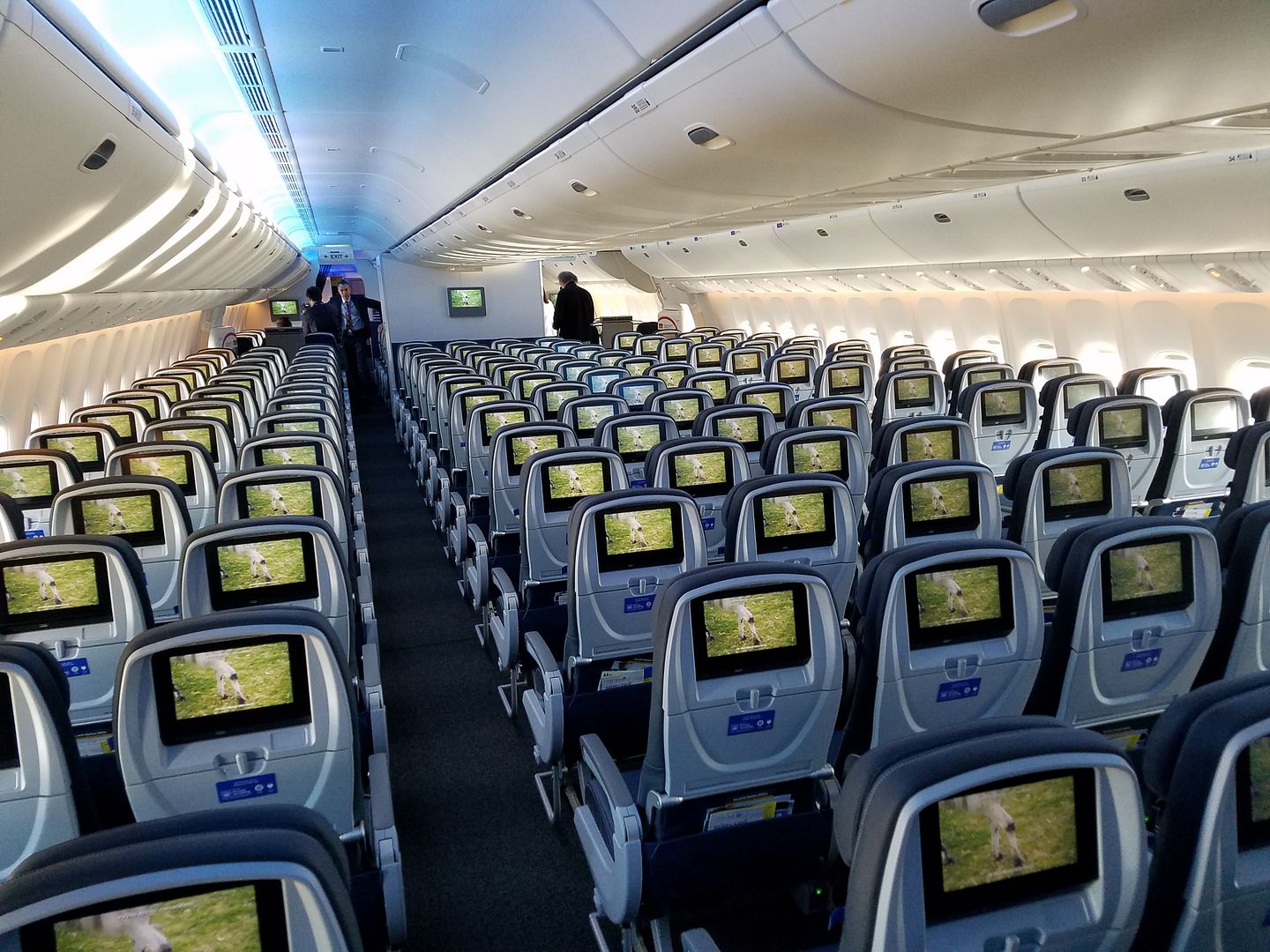 Are Frequent Flyer Programs the Downfall of Airlines?
Never mind that it's the frequent flyer programs keeping airlines flying. All of that air service – often at a loss – makes sense because it's subsidized by the profits from co-branded credit cards.
Perhaps all that's bad with the airlines is because of loyalty programs?
Is it a coincidence that the rise of loyalty programs has coincided with the fall of the airline industry's reputation? Airlines used to be the gold standard for customer service – at least in the United States.
The number one thing that determines whether a passenger feels like they had a good flight is if they had an empty seat next to them. That makes the service seem better, the food (if any) taste better.
The modern frequent flyer program launched shortly after deregulation, in order to drive consumer preference for what was mostly a commodity product. If they had a preference for an airline's miles they might wait around a few hours for a less convenient flight.
The correlation here, though, is with deregulation. Prior to 1978 the federal government set prices and told airlines where they were allowed to fly. Airlines had plenty of empty seats, but the government ensured they made money by keeping prices high.
What's happened in air travel is that it has become small-d democratic, accessible to far more Americans than it used to be. That means full planes. It also means that airlines can compete on price instead of having to compete for profitable business by offering each passenger more. There was even once a Civil Aeronautics Board discussion on whether they needed to regulate the thickness of sandwiches, because given the high prices airlines were finding ways to compete for business – and the CAB's job was to prevent that.
Elliott suggests though that loyalty programs are the reason for classes of service:
Perhaps the reason for our collective suffering is in the front of the plane. There, you'll see the elites in lie-flat seats enjoying the royal treatment. You'll also find the wannabes in their "premium" economy seats, hoping for an upgrade. They think they've found the best frequent flyer program.

Look back and there we are, the rest of the passengers! The generous legroom we once had in economy class has been removed and redistributed to those with elite status and the one or two passengers who paid for the premium seats. We used to be able to check a bag without paying extra. Now, only frequent flyers with enough status can do that.
Here Elliott conflates domestic and international, not just recognition and reward. But it's not frequent flyer programs that have caused airlines to offer premium seats, those are the most profitable parts of the aircraft on a per-square foot basis.
Meanwhile on domestic flights it's not just coach that's been squeezed, on American Airlines we've seen a reduction in space in Main Cabin Extra and also in first class as the carrier has squeezed seats onto its Boeing 737 MAX, Boeing 737-800, and now Airbus A321 aircraft.
And airlines aren't charging for checked bags so they can waive those charges for elites. They're charging them either because of the $4.9 billion they report annually in those fees or because fees are exempt from the 7.5% excise tax on domestic tickets — baggage fees are incentivized by the tax code.
Without loyalty programs of course airlines would be less profitable, would fly fewer routes, and likely charge more. So it's hard to blame frequent flyer programs for customers being "squeezed into tiny seats, served by disgruntled flight attendants, they are treated worse than cargo." And contra Elliott who says "[n]o wonder airline customer satisfaction scores are circling the drain" and while I'm not a fan of J.D. Power generally their survey would say otherwise and so would Delta's net promoter scores.
Elliott's Loyalty Program Advice
After telling you that you shouldn't join programs at all, indeed that the programs ought to be abolished, he then offers "tricks for winning the loyalty game."
Barring federal regulation, it's unlikely airlines will dismantle their loyalty programs anytime soon. If you can't quit, how do you at least not become a sucker?
"Find a program that plays fewer games with you." Elliott's advice? Delta SkyMiles and Southwest Airlines Rapid Rewards. It's not clear whether his advice is for elite status or redemption ability. Southwest, the least class-focused of the largest U.S. airlines, still gets criticized here for "widening a class divide." He never tells us how, though perhaps it's not having to check in 24 hours in advance to get an earlier boarding position.
"Sign up for a better card." I thought he might suggest becoming a loyalty program free agent with bank-issued cards that let you transfer to your choice of frequent flyer program, but no he suggest cash back. That's fine for someone who is only ever going to travel domestically, but he doesn't customize the advice or caveat it to suggest whom it's good for – telling you that the best strategy depends on your reward goals.
"Use your loyalty as leverage." This one blew my mind, for someone that wants a classless society he thinks you should become a 'DYKWIA' and exercise your privilege:

"Demand they take care of you," says frequent flyer Travis Chambers, who owns a video production company in Los Angeles. "Play hardball." When customer service gets bad (and it often does), use your loyalty and status to negotiate better treatment. If necessary, he adds, "threaten to leave."
Elliott can't seem to remember to conclude his column without contradicting his entire screed about the nature of elite status programs by telling you to use yours … in a way that's least likely to get results.
Indeed, next to "hang up, call back" the most important trick to getting what you want from an airline – or really any large corporation where customer service agents feel like cogs in a wheel – is to just be nice.