Home, for me, means the Westin Diplomat.
It's not the single most modern property, the single best service, the most intimate. But as an all around hotel experience it delivers, consistently. And no other property delivers as good a value in terms of elite status recognition.
Sometimes the property is very busy, but a combination of off-season and the economy means poolside chairs were much easier to come by (people do save chairs starting around 8am). Alternatively they offer pay cabanas and 'beach cabanas' which are covered chairs on the beach. Some folks don't like to pay, but when there's a shortage I do appreciate having the options. This is not a small, intimate property. But when ensconced in a suite, and visiting the club lounge frequently, it actually feels as though it is.
There are on the order of 86 suites that are eligible for Platinum upgrades. So as a general proposition, Starwood Platinums get suites at that hotel. The exception that proves the rule is the week between Christmas and New Year's. They know that they won't be able to accommodate all platinums in suites, so they've been known to proactively send out emails to their Platinum guests to make sure they know in advance that they might not be able to deliver a suite — that if one is available at checkin for the length of their stay they'll get it of course — but no promises. And reminding folks that they can confirm suites with points if they so wish (at booking on awards, five days out on paid reservations).
The most common suite upgrade is a corner suite with direct ocean view (and balcony) and a side view from the bedroom of the intracoastal waterway.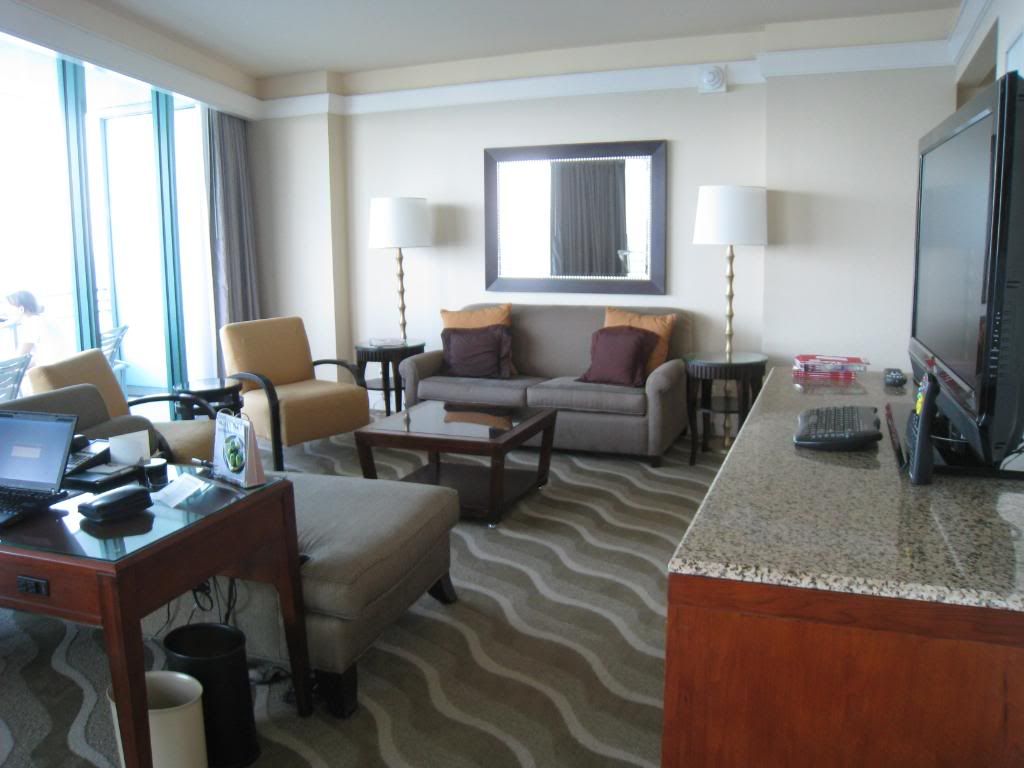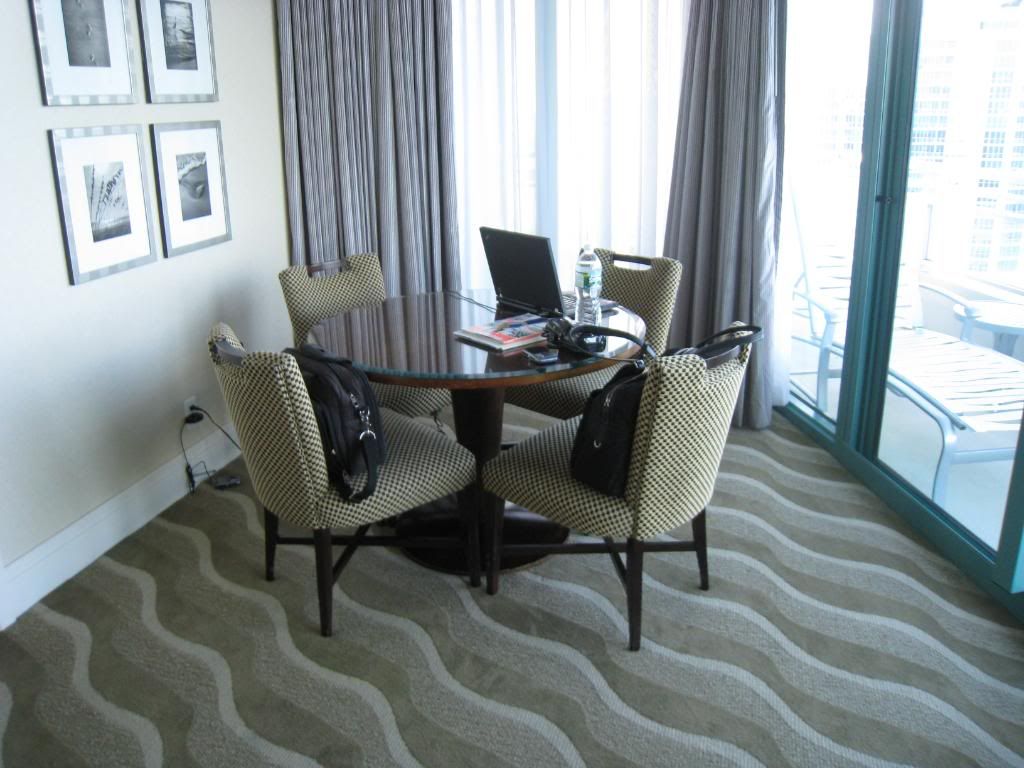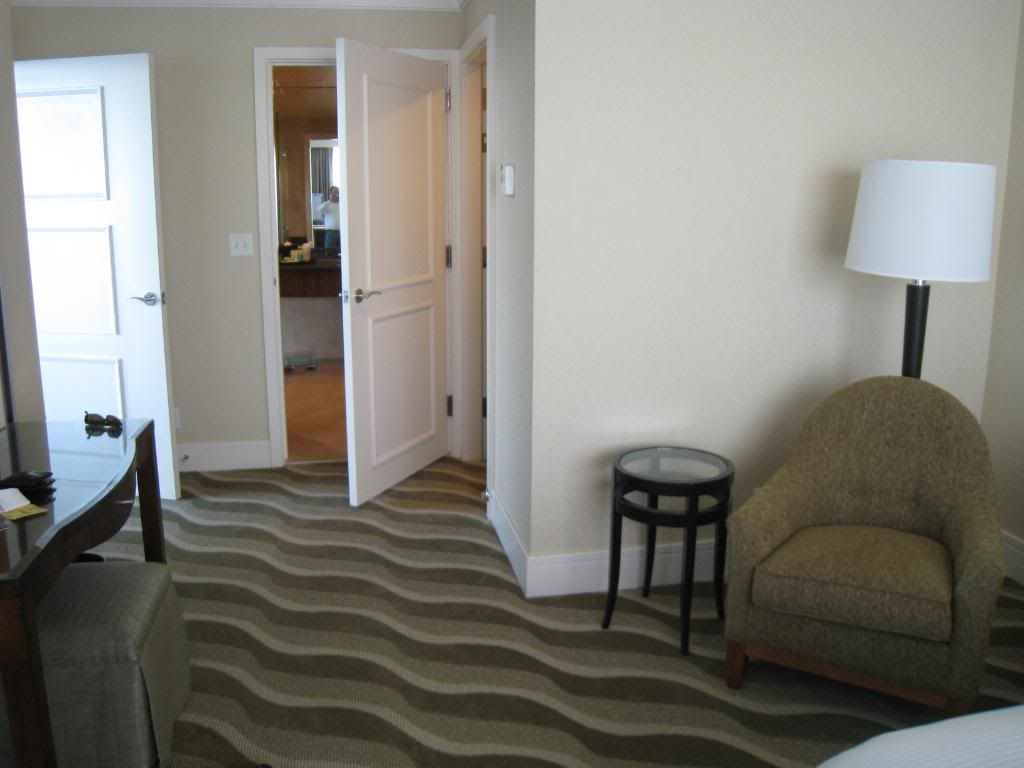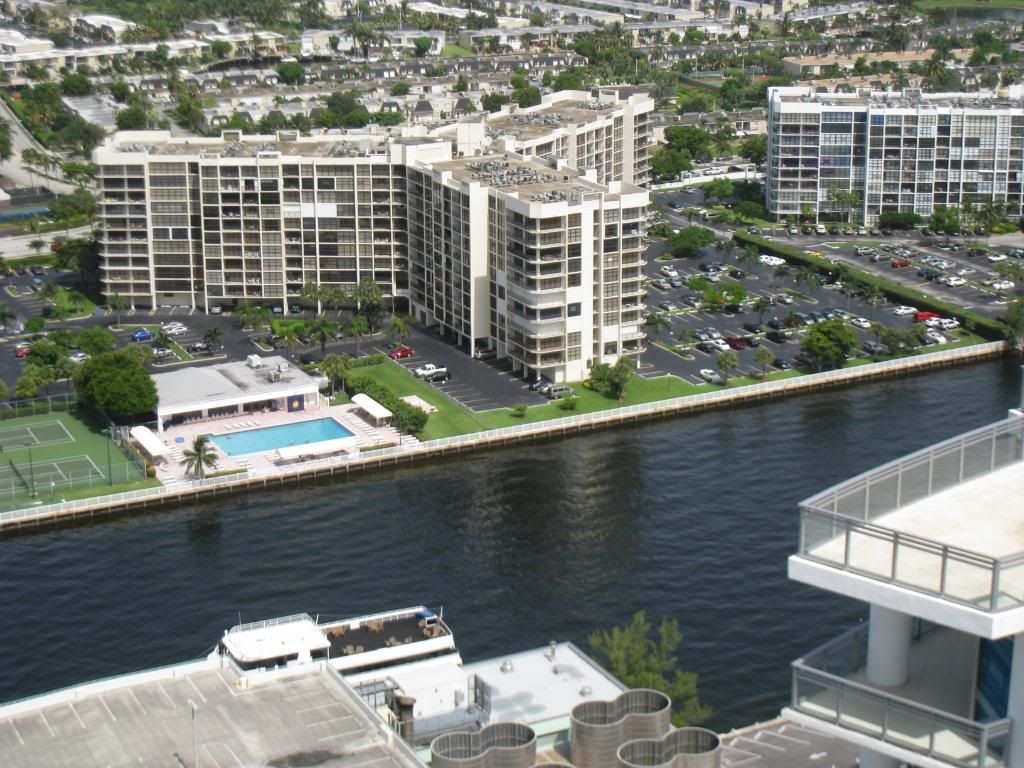 They have an absolutely lovely club lounge, one of the very best in North America for a hotel below the level of a Four Seasons. (And of course for Platinums it's a throw-in…) It doesn't rival the best of Asia, but it's a phenomenal space on the 33rd floor with indoor and outdoor seating, the latter overlooking both the ocean and the waterway. The breakfast pastries, fruit, and lox make for a great start to the morning. The evening canapes aren't always to my taste, usually some meats and cheeses. And sadly they have apparently removed the late evening dessert service, now including just a couple sweets with the earlier evening service. The two complaints about the lounge are that while wireless internet is gratis, use of the PC internet for other than printing boarding passes is charged, and evening cocktails are pricey. But neither one really affects me much, so I give them a pass.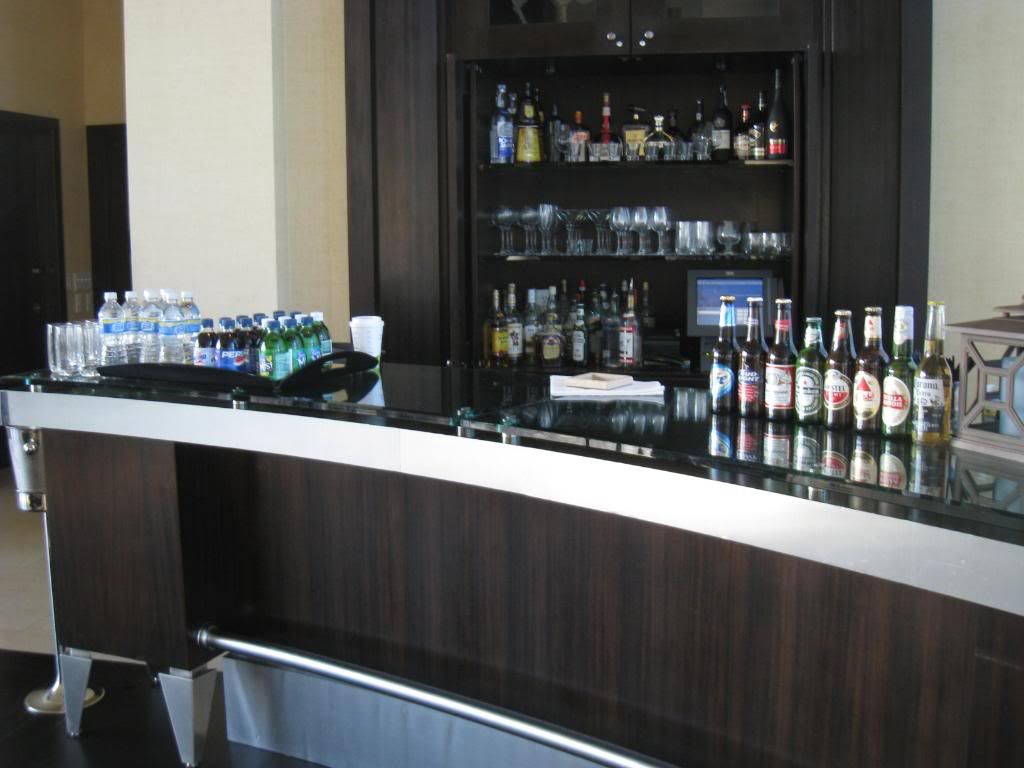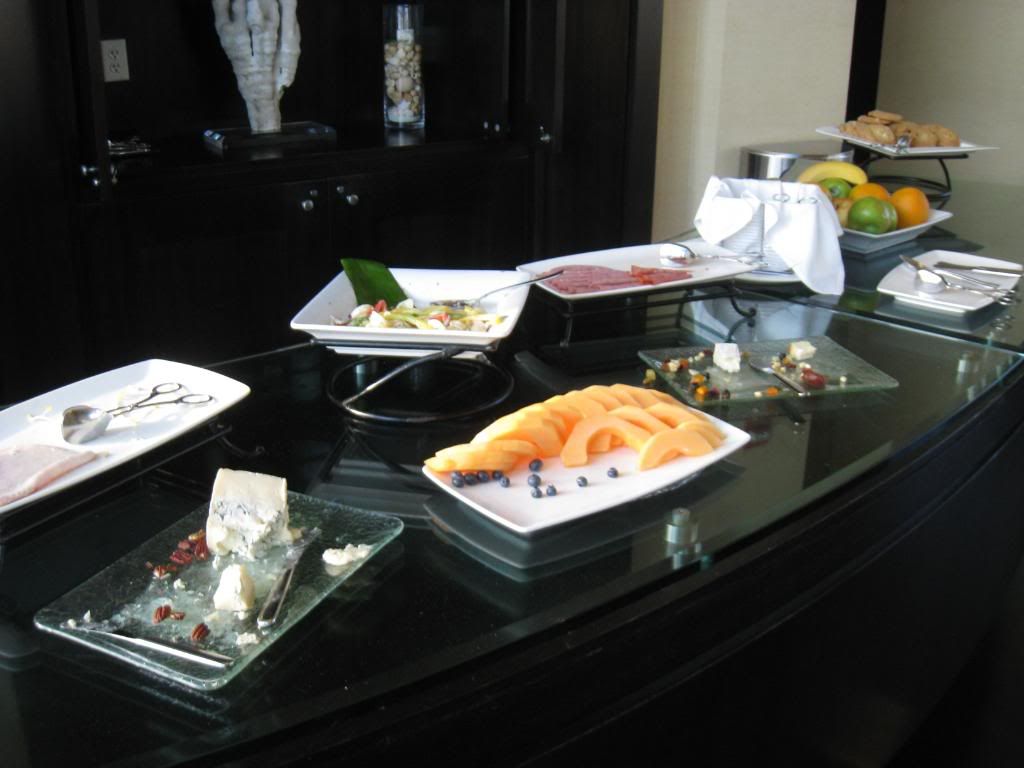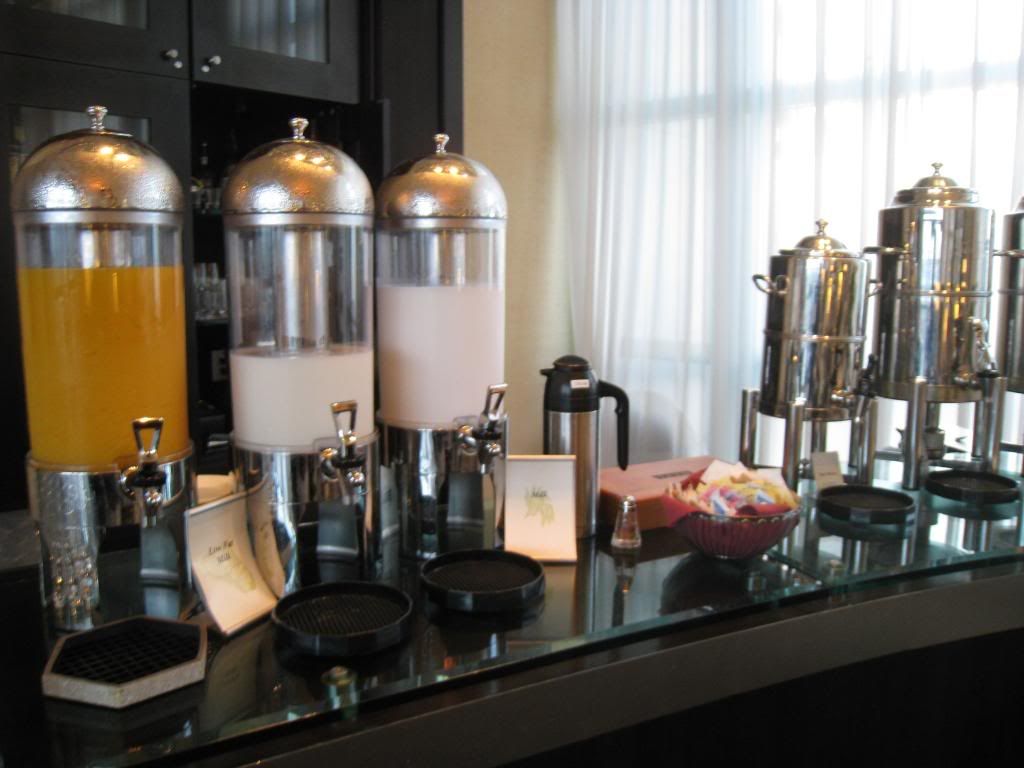 Housekeeping isn't perfect, turndown service is hit or miss. They do replenish a single bottle of water in the room daily 'compliments of Starwood Preferred Guest' at least on SPG floors. For more bottles of water I just pick up a few in the lounge.
The room renovations are good, replacing the old TVs with flat screens in the living room and the bedroom, and the carpet is especially modern and of high quality. Internet is $12.95 a day.