Paul Jacobson, Delta's Executive Vice President & Chief Financial Officer presented at yesterday's Deutsche Bank 2018 Global Industrials and Materials Summit. 
He laid the airline's improvement in Net Promoter Score (willingness of its customers to recommend) with growth in its revenue premium — how much extra customers are willing to pay to fly Delta over its competitors.
Why Customers Like Delta
Delta runs a better airline operation than its peers. The key here is Delta TechOps, which keeps Delta's older fleet running more reliably than newer planes at other airlines and has also become a significant profit center for the business.
Their flights are more likely to run on time. They rarely cancel flights. So they don't need to spend as much marketing or enticing customers to fly their planes (SkyMiles). And their super operational performance has even encouraged customers to stick to the Delta brand for their credit card and mileage earning despite offering a less valuable currency.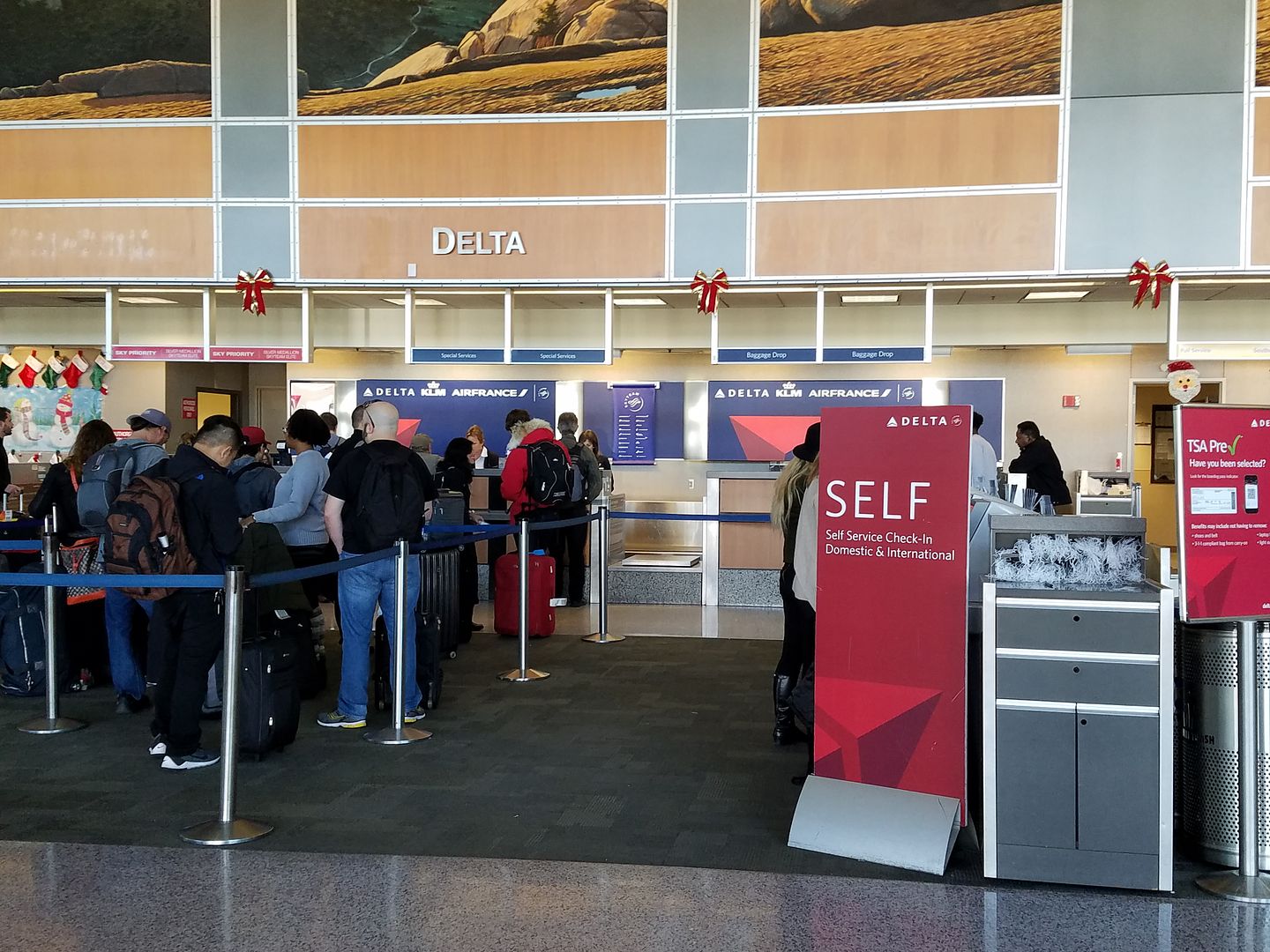 Competitors Fail to Understand the Delta Lesson
Delta's customers are happy, and as a result those customers are willing to spend more to stay with Delta. That's a simple important lesson. And it's the opposite one that Delta's competitors seem to have learned as they copy Delta for all the wrong things.
Since Delta makes more money and provides greater return to shareholders, Delta executives must be smarter. So copying Delta executives must make sense. If Delta devalues SkyMiles, the way to make money must be devaluing a mileage program. But that confuses Delta's ability to spend less with cutbacks as the reason for their success.
If Delta offered the first Basic Economy product reducing benefits available to customers, and Delta is profitable, then going further than Delta must make an airline even more profitable. And so United and American purposely made their basic product worse for customers, thinking that would lead to profit. (United initially lost $100 million on the effort.)
United Says Just Flying More Earns More Money
Last week United Airlines President Scott Kirby said that they offer a me-too product ("keeping up with the Joneses"), with the most important thing being schedule. Instead of saying they were focused on delivering customers what they want, he frequently explains that by growing their schedule they'll earn more money because they receive their 'natural share' of passenger bookings — almost automatically and as if by right.
American Wants to Make More Money By Giving Customers Less
American is squeezing more seats onto their planes, increasing 'density' from 150 seats on a Boeing 737 five years ago to 172 seats on the same plane going forward. This increase in capacity in the domestic market comes right as fuel prices have been rising, and as additional Federal Reserve rate hikes are predicted this year potentially putting some brakes on the economy. That's the wrong product for the wrong market at the wrong time.
Their new cabin with less legroom (even in first class), less recline, no seat back video and smaller lavatories.
As of a couple of weeks ago American's CEO Parker still hadn't flown the Project Oasis interior even though it's the new standard American Airlines domestic product. Which shows, I think, that the product itself isn't viewed as super important to the business. Yet they believe they, too, should be earning a revenue premium for their product.
You Can't Cut Customers Out of the Reliability Equation
Delta's unique selling proposition is its reliability (though they haven't eliminated seat back video either). American's strategy for reliability was 'D0' — a focus on exactly on-time departures über alles — and now that Scott Kirby has moved from being American's President to United's that's a strong focus for United as well.
But that's a focus on having the operation go out without delays, not a focus on customers. Planes board early, they write up flight attendants who delay departure when international first class has no plates, and if last minute upgrades don't get processed so be it. And it doesn't actually get them on time departures.
Sometimes it seems like American and United, by focusing just on departures and not customers, would prefer if they could 'cut out the middle man' of passengers entirely.
Delta's focus on the other hand is making sure aircraft themselves aren't the cause of delays and cancellations. Delta's mechanics aren't unionized but are seen as well paid. At American there's much bitterness with mechanics over failure to deliver a contract.