Washington Dulles is a very bad airport. And the reasons why are simple. It's far from the city but once you make it to the airport you're still nowhere near the airport. There will eventually be a train to the airport but it – too – will stop before the actual airport.
The reasons Dulles is so bad are legion, but it's not limited to corruption. Sure contracts go to friends, the Office of Audit doesn't do formal audits and jobs go to unqualified friends and relatives. But the Metropolitan Washington Airports Authority oversees both Washington Dulles and National airports, and National is so much better.
The building of Washington Dulles involved condemning African American homes so that white business travelers could read Playboy.

From the Original Washington Dulles Concept Video
Dulles airport is 30 miles from the U.S. Capitol. National airport is just 4 miles away. But it's not really that distance that's the biggest challenge. When you arrive at the airport you're still nowhere near where your flight will depart.
Instead there's an expensive train system to take people from the entrance out to the terminals. It's so costly that Washington National airport passengers are the ones who have to pay for it. Funds are transferred from National to cover the costs, in order to subsidize the United Airlines hub, for fear of pricing United out of the market.
Plenty of airports are a distance from the city, and have trains out to their terminals, although the best airports move people to the airport and through the airport quickly. However Dulles airport takes the problem a couple of steps further. The train wasn't built to take people where passengers fly from today – it was built to take people to where the airport wants to build a new concourse in the future, even though there are no current plans to build such a concourse. So you take the train and then have a long walk to the concourse which was dubbed temporary over 30 years ago.
Some passengers though don't even have that luxury, and are instead relegated to 'mobile lounges'.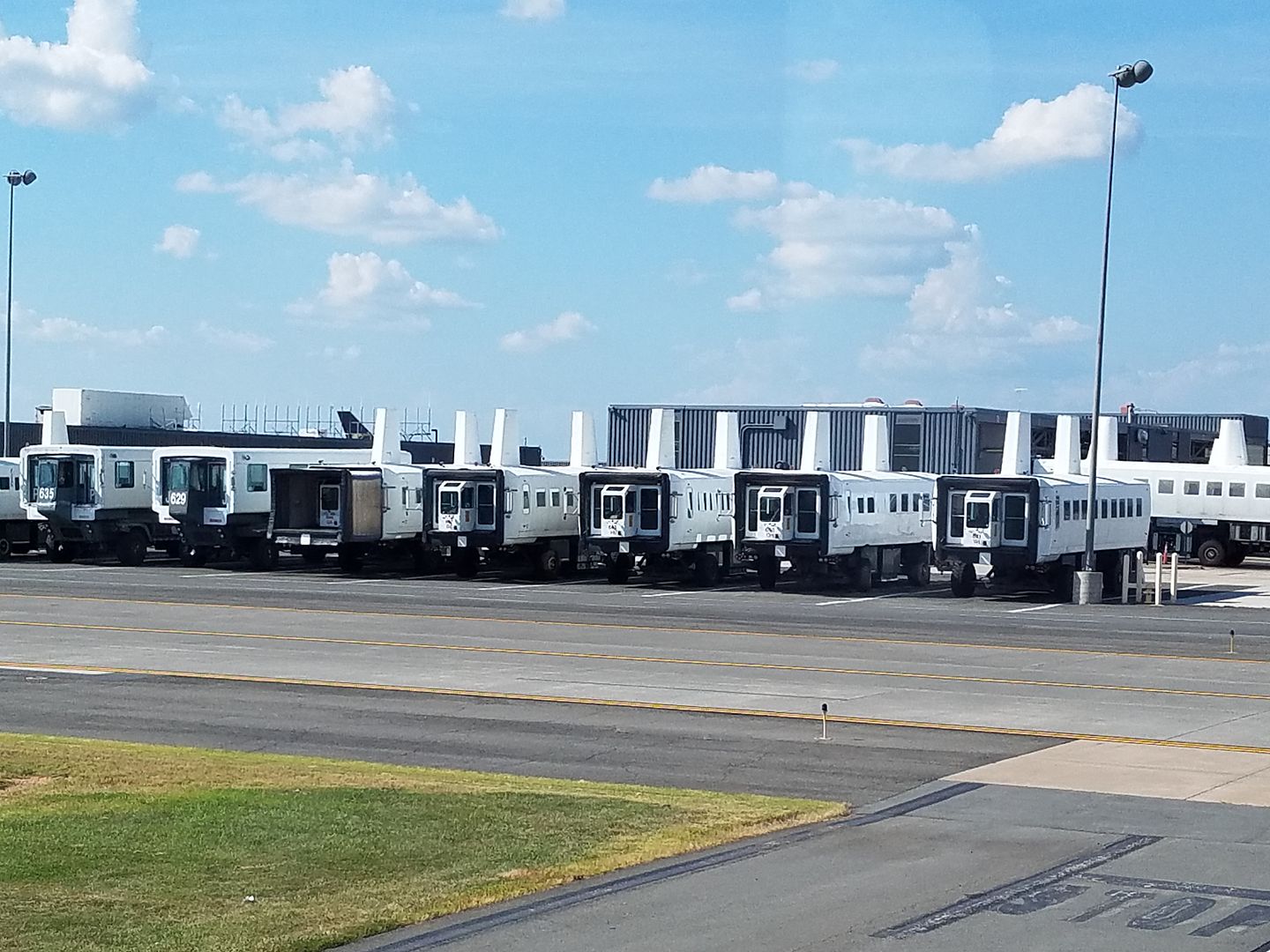 And what's it like to actually ride one of these AT-AT vehicles that stop for planes along the way?
#HappeningNow: @realDonaldTrump supporters arrive from across the country at Washington's Dulles Airport @OANN pic.twitter.com/PPIh1buwbT

— Jenn Pellegrino OAN 🇺🇸 (@JennPellegrino) January 5, 2021
Unfortunately for many trips visitors to the DC area are forced to Dulles because, with a handful of exceptions, flights longer than 1250 miles to the better airport are illegal.