I wrote the other day that the draft FAA bill being debate by the House included criminalizing passenger speech. If you 'verbally assault' an airline employee, you probably shouldn't be allowed to fly, but this law will raise the stakes with law enforcement too.
That's not all that's in the bill that passed the House and now moves on to the Senate.

American Airlines 'Project Oasis' Economy
The airlines snuck in a provision to require the government to set minimum seat sizes. That sounds customer-friendly, that you aren't going to have to be crushed in coach. But that's meant to trick you. This is really all about raising prices on tickets and giving you the same seats you get today.
As long as the airlines' chief lobbyist, Representative Bill Shuster, is still Chairman of the House Transportation Committee nothing gets through that's actually bad for the big airlines. They haven't just filled him with cash, airline lobbyists have literally slept with him and his Chief of Staff.
The tightest seating doesn't belong to Delta, United, and American. Any size rules aren't going to make them give you more space (leaving aside whether more space would come at a higher price). If any airlines have to change their seat sizes it would be Spirit and Allegiant.
That's what the big airlines want. They want higher costs for their competitors who offer low prices.
Today the big airlines match the prices of the ultra low cost carriers, while giving you more room. The goal here is to let them charge more for their current seats, by taking out their competitors that drive down fares.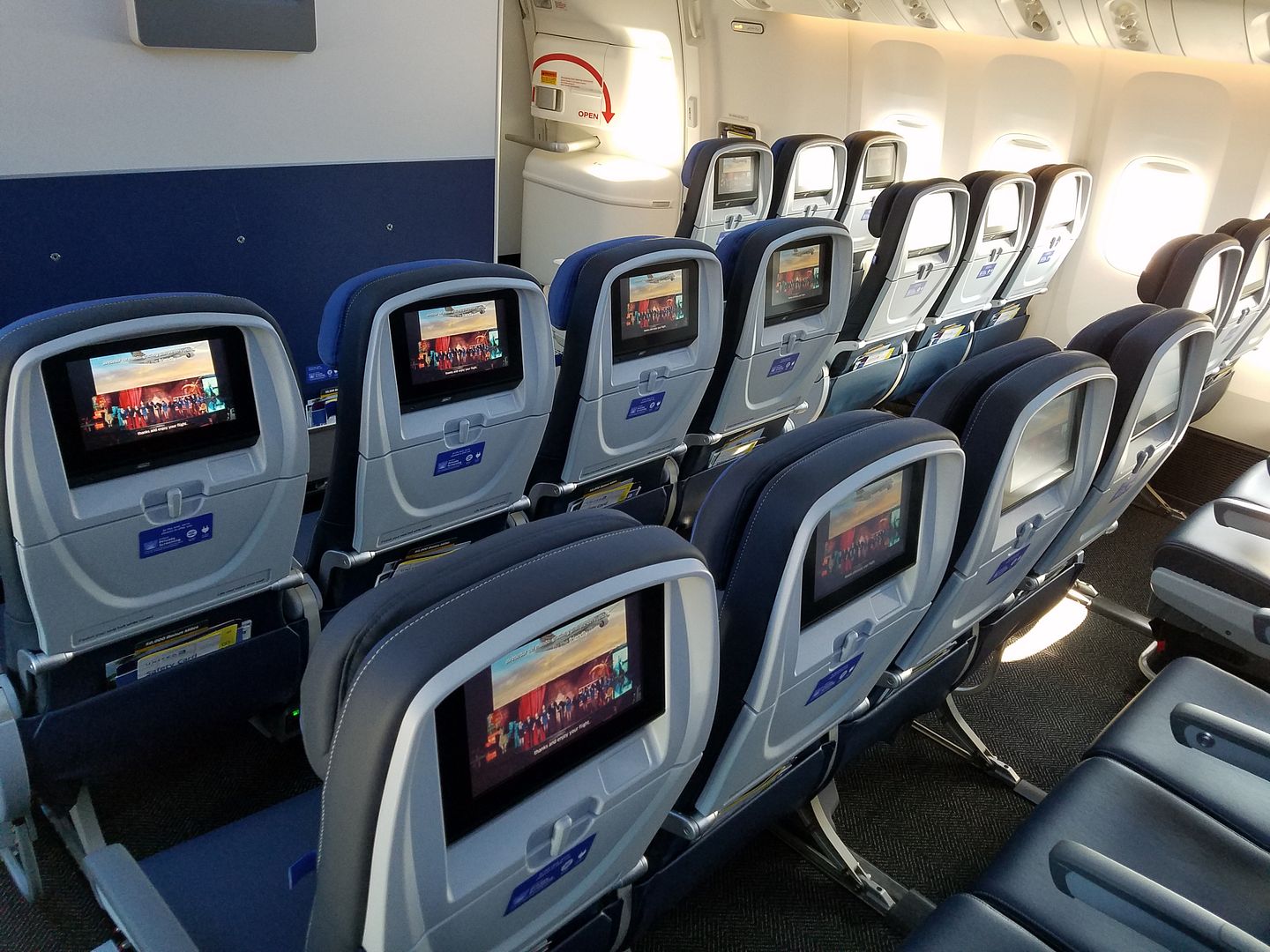 United Airlines Economy
The whole bill, which passed the House 393-13, is loaded down with populist measures that won't change the status quo of travel. It bans inflight cell phone use, which is already illegal. It bans involuntarily denying boarding to passengers already on the plane, something airlines learned not to do already post-David Dao.
There's one item where airlines actually lost: the bill requires flight attendants to have 10 hours of rest after overnighting, which is a measure meant to increase flight attendant hiring and increase union rolls.
Airlines have to post messages on their website explaining if their computers go down flights aren't going to operate (and putting this up with a computer may not be helpful when computers.. go down). It states the obvious, it doesn't help airlines avoid IT problems.
They'll also add new ways to complaint to the Department of Transportation, but that doesn't change the outcome of complaints in any way.
But the seat size rules are the wolf in sheep's clothing. You're supposed to think your Members of Congress are looking out for you, when really they're attacking United's, Delta's, and American's competition.
(HT: Emily McNutt)