American begins boarding its standard-configuarion Airbus A321s 35 minutes prior to departure. That's what is reflected on the gate monitor. But their boarding passes still suggest that boarding starts 30 minutes out.
This is a different issue than gate agents beginning boarding before they're supposed to in their quest for departures exactly on time (D0) which creates problems for customers who show up when they're told to and find the plane mostly boarded (and no overhead bin space left) or who show up at the gate early only to find their flight is actually delayed (because American tends to update delays long after they become obvious to anyone in operations). and therefore spend extra time just standing around.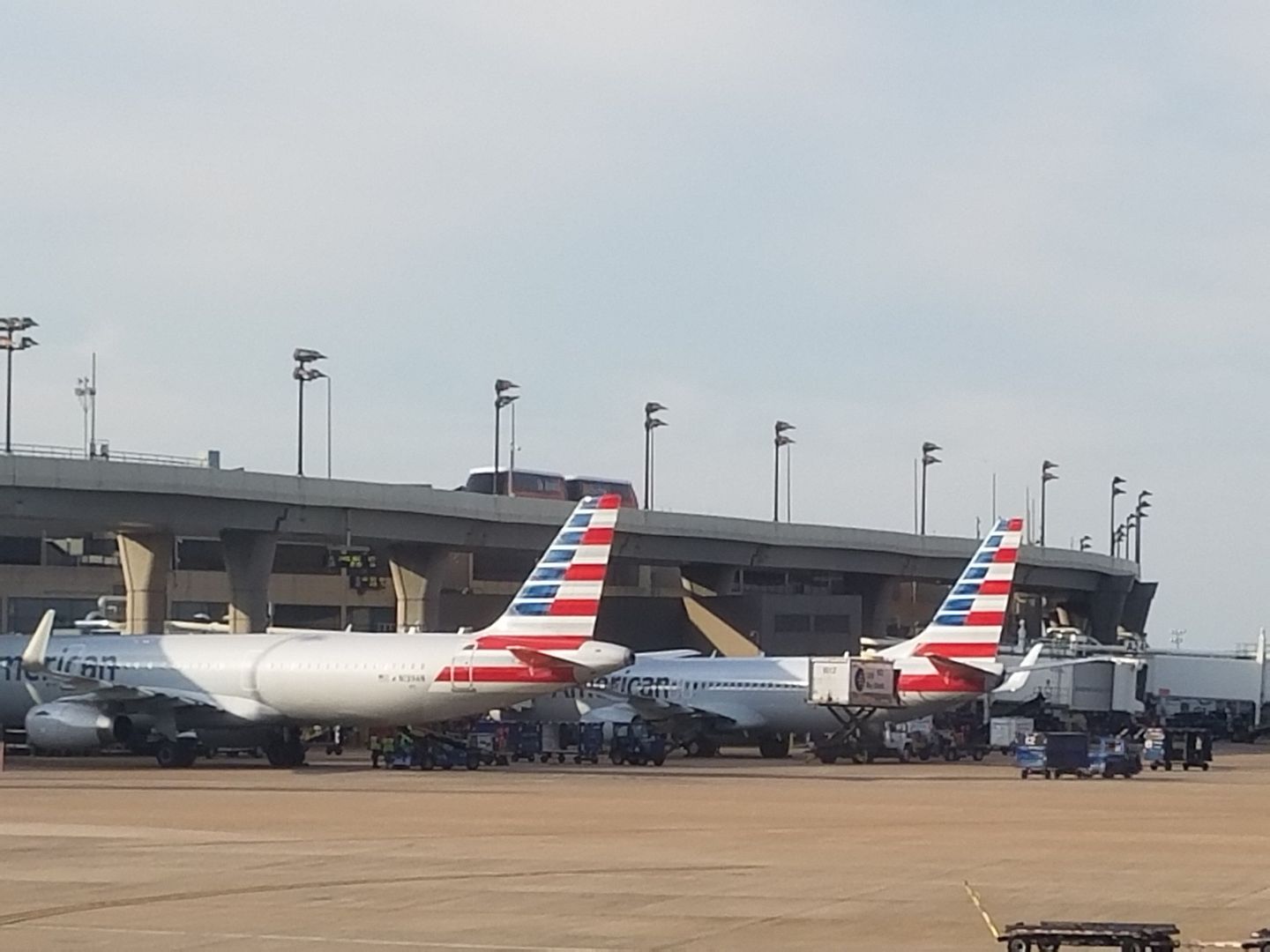 I was flying out of Dallas Fort-Worth on an Airbus A321. Boarding started a few minutes late by the standards of the departure board and boarding passes. But we were running close to on time. As we took off there was a loud noise that came from the right engine, noticeable mostly to those sitting close by. Shortly after the captain comes on, shares that they're getting vibrations from the engine, and we'd be going back to Dallas.
It was the most direct routing into DFW I've ever gotten and I was thrilled once we were safely back on the ground. We stopped short on arrival, received a visual inspection of the engine, and were allowed to proceed to a gate on our own power. The aircraft was taken out of service, and I never minded a delay less.
We were quickly assigned a new aircraft. Our new departure time was before that plane was scheduled to land though.

Time was pushed back as I expected.

Then we lost our crew, and a new crew was going to be brought in so flight time was pushed back again. At this point we were looking at a 5 hour delay. So far so good.

At the new departure time our captain hadn't yet arrived at the airport. But after a short delay the airline decided they could board us anyway.

Finally the Captain arrived around our scheduled departure time, but we discovered a new problem: bags had been transferred to the new aircraft, but they couldn't load the information onto the new flight. That delayed us for an hour, but we were happy they didn't actually have to offload all the bags and rescan them onto the plane individually.
As I walked off the plane at my destination, a little over six hours delayed, I wondered whether I'd get an email from American. I did. They proactively offered 7000 AAdvantage miles:
I don't think American owes anybody for going back to Dallas after what was probably a bird strike. Captain made the best call and everybody handled the situation wonderfully.
Issues with crew and with IT systems, though, were on American and responsible for half the delay so I'm glad to see them act proactively. I don't think the message is quite on point, suggesting the only issue was one of safety. That's a piece, though, that I've never had any concerns about with American at all.