Three years ago I wrote about the problem of gate agents skipping over people for upgrades if they weren't waiting at the gate. American has just sent out a memo addressing this problem.
American's rules do not require you to be at the gate in order to get an upgrade you're waitlisted for. You even see whether you're upgraded on the mobile app, and don't need a new boarding pass from a gate agent. Nonetheless agents would assume that anyone not there when their name gets called isn't coming (as opposed to working productively in the Admirals Club or getting some food). And since they're under pressure to push back exactly on time ("D0") they don't want to deal with upgrade issues just before doors close. They were skipping steps – and customers.
Well the airline is finally doing something about it. In a 'non-urgent advisory' sent October 18th they notified agents that customers can see their place on the upgrade list using the app, and get their own upgraded boarding pass.
This means they're able to remain in the Admirals Club or other parts of the airport until shortly before flight departure, so they may not be present at the gate when their name is called for the upgrade.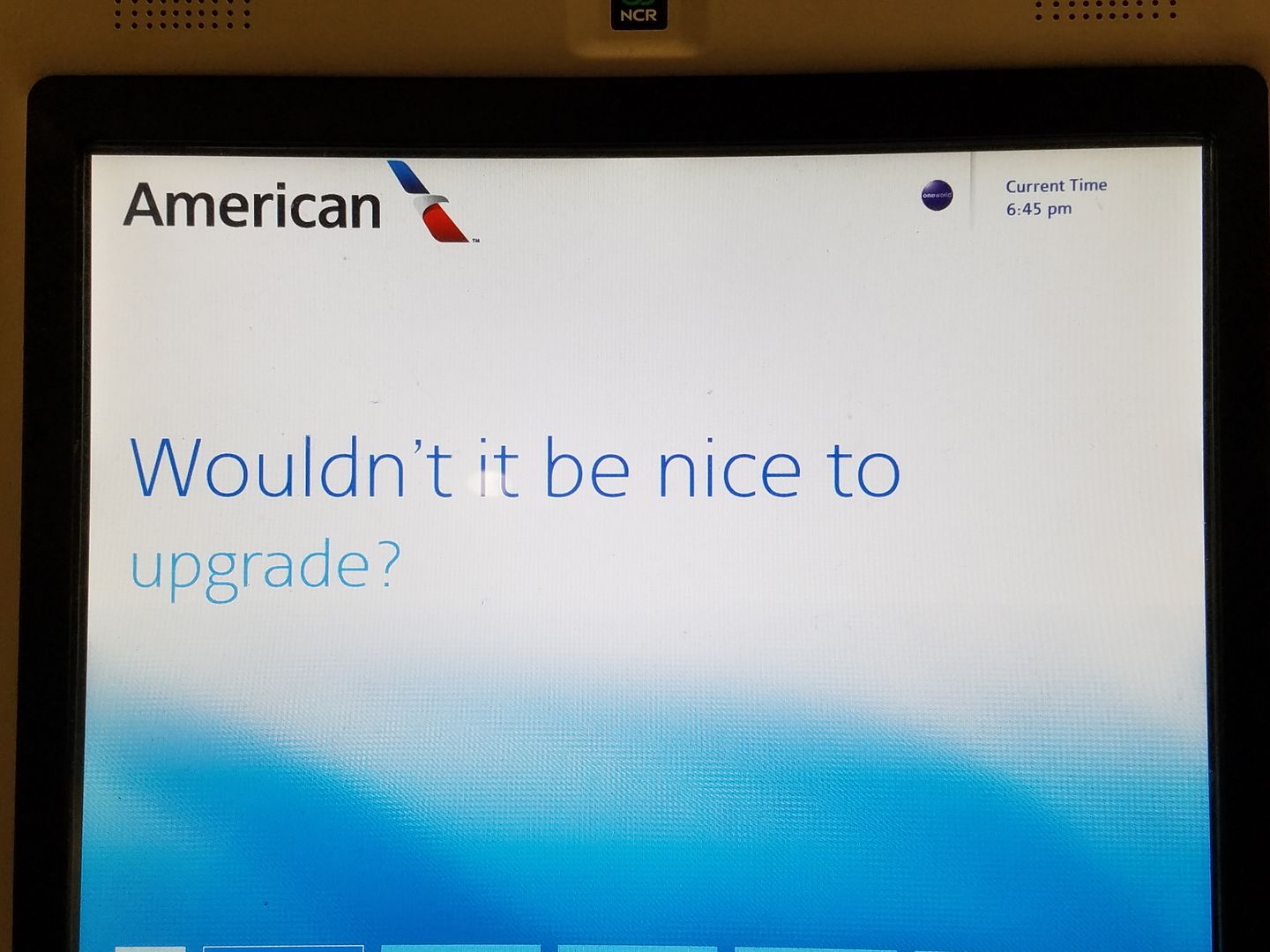 The airline doesn't explicitly say agents may not skip over customers who aren't in the gate area. However they do describe it as a "best practice" that once upgrades have been processed to "not release these seats to other customers until D-15-D-11."
This does mean, by the way, that while doors are supposed to close 10 minutes out you may lose your seat if you don't board by 15 minutes prior to departure.