At the end of April I broke that American was looking to add a bunch of seats to its new Boeing 737 MAX jets. A few days later it was revealed that the plan involved reducing seat pitch — the distance from seat back to seat back — in 3 rows of economy from 31 inches down to 29 inches, shrinking the rest of coach from 31 inches to 30 inches, and even smaller lavatories than are offered today.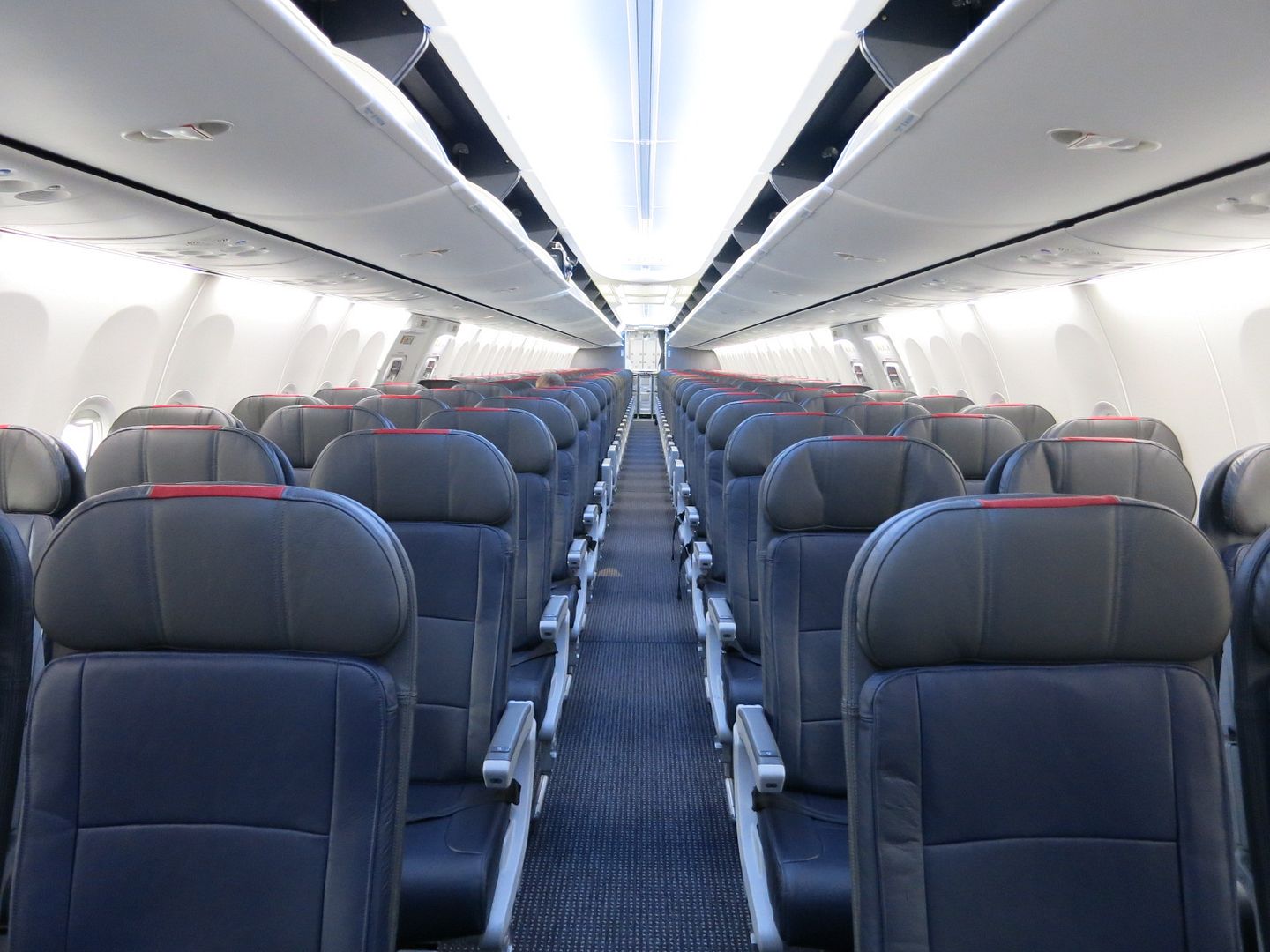 Current American Airlines Boeing 737-800 Economy Cabin
In other words, American was planning to offer tighter seating than any other US legacy airline had ever offered before.
There was enormous public backlash, and there was embarrassment inside the company. So they sort of backed off that plan. Instead of 3 rows with 29 inch pitch, they said each row of regular coach would have 30 inches — still less than ever before — and they'd gain the 3 inches needed to do that by eliminating one row of 'Main Cabin Extra' seating.
Put another way, there were would six fewer seats on the aircraft that customers could hope to escape into for more legroom.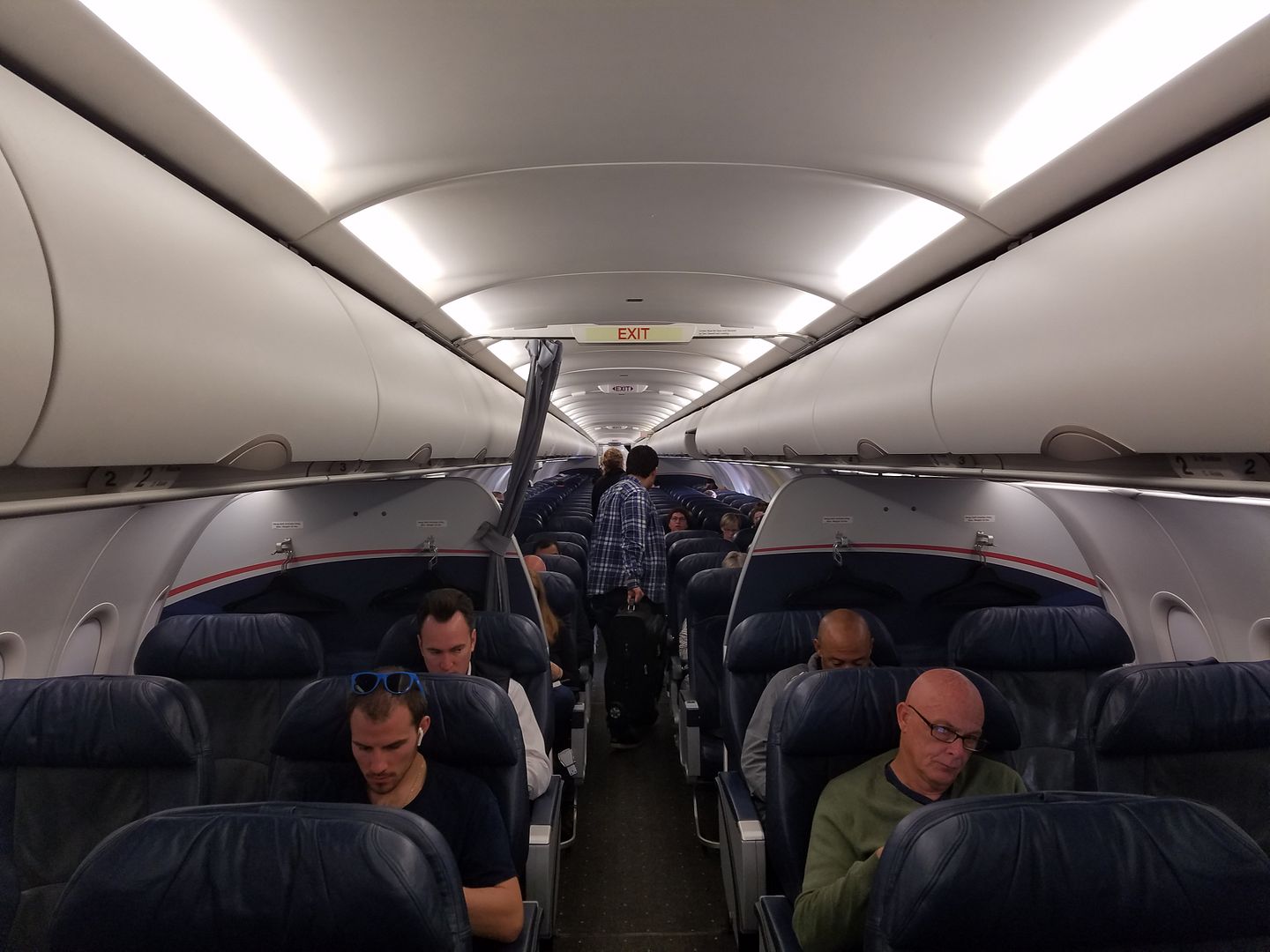 And You Didn't Think it Could Get Worse Than Legacy US Airways Aircraft
Not to worry, we've been told, because they'll make up for reduced legroom with less comfortable seats. Slimline seats have less padding, so the amount of 'legroom' each seat has can remain the same even while reducing the distance between seats by an inch.
These new planes also won't offer any seat back entertainment, which isn't so important to me but matters to many readers.

Seatback TVs are Going Away, Just Like Legroom
However they will offer faster satellite internet and power at every seat. That at least is a significant step for this management. After America West acquired US Airways they removed power from the US Airways planes that already had it. The idea was to reduce weight and save fuel.
According to The Forward Cabin, American internal documents show that the first Boeing 737 MAX flight will be loaded into computer reservation systems tomorrow. The aircraft designation will be '38M' and its first scheduled revenue flights will be between New York LaGuardia and Miami on November 29 however they may fly the plane earlier on an aircraft substitution basis.
Remember that Southwest and jetBlue still offer more legroom. They do not ban customers on the lowest fares from making changes or bringing on their rollaboard bags. And Southwest doesn't even charge for bags (for now). Even Delta allows full-sized carry on bags onboard with their cheapest economy fares.
Customers do have a choice, and they need to be educated about that choice.