The Maldives has opened to vaccinated tourists. 90% of tourism workers there have been vaccinated, along with a majority of the country. They have so much of the AstraZeneca vaccine manufactured in India that they plan to offer shots to tourists on arrival. New virus cases have been cut in half in the past two weeks.
Thailand appears likely to delay its re-opening to tourists given a fresh virus outbreak. They're also behind the Maldives in vaccinations, and are primarily using the less effective Sinovac Coronavac vaccine (80% effective at preventing death)
I've covered both of these developments separate, but Drew J. points out that:
Once you arrive in the Male airport, where the immigration hall is vented with outside air, you'll spend very little time indoors except in your own room with your immediate party. Nearly all activities are open air, including resort dining. The virus spreads primarily indoors in crowded poorly ventilated settings and the CDC now says the chance of surface transmission is 1 in 10,000.
Yet according to the CDC,
Travelers should avoid all travel to Maldives.

Because of the current situation in Maldives even fully vaccinated travelers may be at risk for getting and spreading COVID-19 variants and should avoid all travel to Maldives.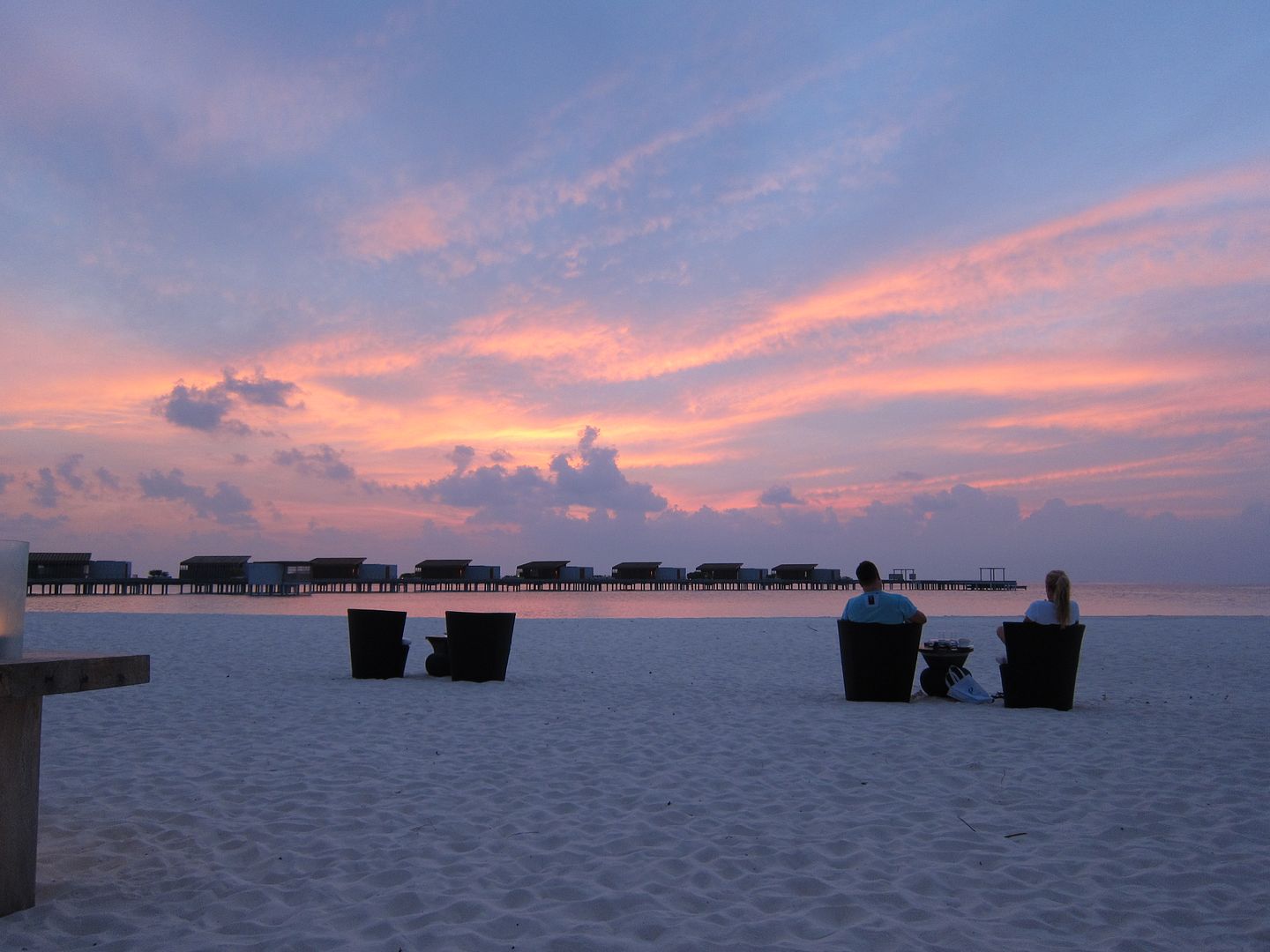 Park Hyatt Hadahaa, Maldives
In fairness, while testing rates vary between Thailand and the Maldives, the Maldives is reporting higher per capita cases than Thailand (though both countries report fewer per capital cases than the United States). And the CDC's 'levels' appear to be based on cases rather than actual risk (such as type of visitor environment). By the way the AstraZeneca vaccine significantly reduces asymptomatic infection, and thus people being carriers, not just symptomatic and severe Covid.
Still, CDC probably isn't wrong to continue listing Thailand as low risk despite the uptick in cases. Don't go to the bars, dine indoors or congregate in groups in other indoor settings after getting out of mandatory quarantine and indeed most life outside of Bangkok skews outdoors anyway.
However it seems as though no other institution should fall in relative status as a result of the pandemic than the once-gold standard CDC. At the start of the crisis they produced a test for the virus that did not work, and no other tests were legally permitted. The FDA said their lab was so contaminated that if it were private they'd shut it down. CDC bungled airport screening of passengers from high risk areas coming into the country, using faxes of incomplete data to local health departments and even shutting down their tracing operation telling officials not to bother while systems were being upgraded.
They've given bad advice about travel consistently, sure they would prefer that no one travel but miss that public health advice – to be useful – needs to be actionable, meeting people where they are. And despite political interference with the CDC (even during the Biden administration!) we haven't seen officials resigning in protest.