Thailand's cabinet approved a plan to re-open Phuket to tourism July 1, with a path to then re-open Chiang Mai, Krabi, Pattaya, Phang Na, and Koh Samui October 1.
Visitors still wouldn't be able to visit other locations in the country. That's because Thailand decided to focus its vaccination program on these tourist areas first, to protect locals against Covid-19 while allowing a restart of tourism-dependent economies.
I wrote, though, that you should wait to book travel unless you wanted to quarantine because "the vaccination of local residents requirement creates a strong possibility that the date on which vaccinated travelers will not have to quarantine on arrival will get pushed back."
It's always wise to remain flexible because of the unexpected turns and unpredictability of the pandemic, but the need for the Thai government to execute a program on schedule that's also dependent on a supply of vaccines from another government made counting on Thailand's July partial re-opening risky.
With an increase in Covid cases in Thailand the country is already considering delaying Phuket's re-opening just a couple of weeks after the plan to allow tourism was announced.
According to Tourism and Sports Minister Pipat Ratchakitprakarn, a meeting will be held next week with all relevant agencies to discuss if it is still realistic to implement the so-called 'Phuket Sandbox' model from July, while infections in the country continue to surge.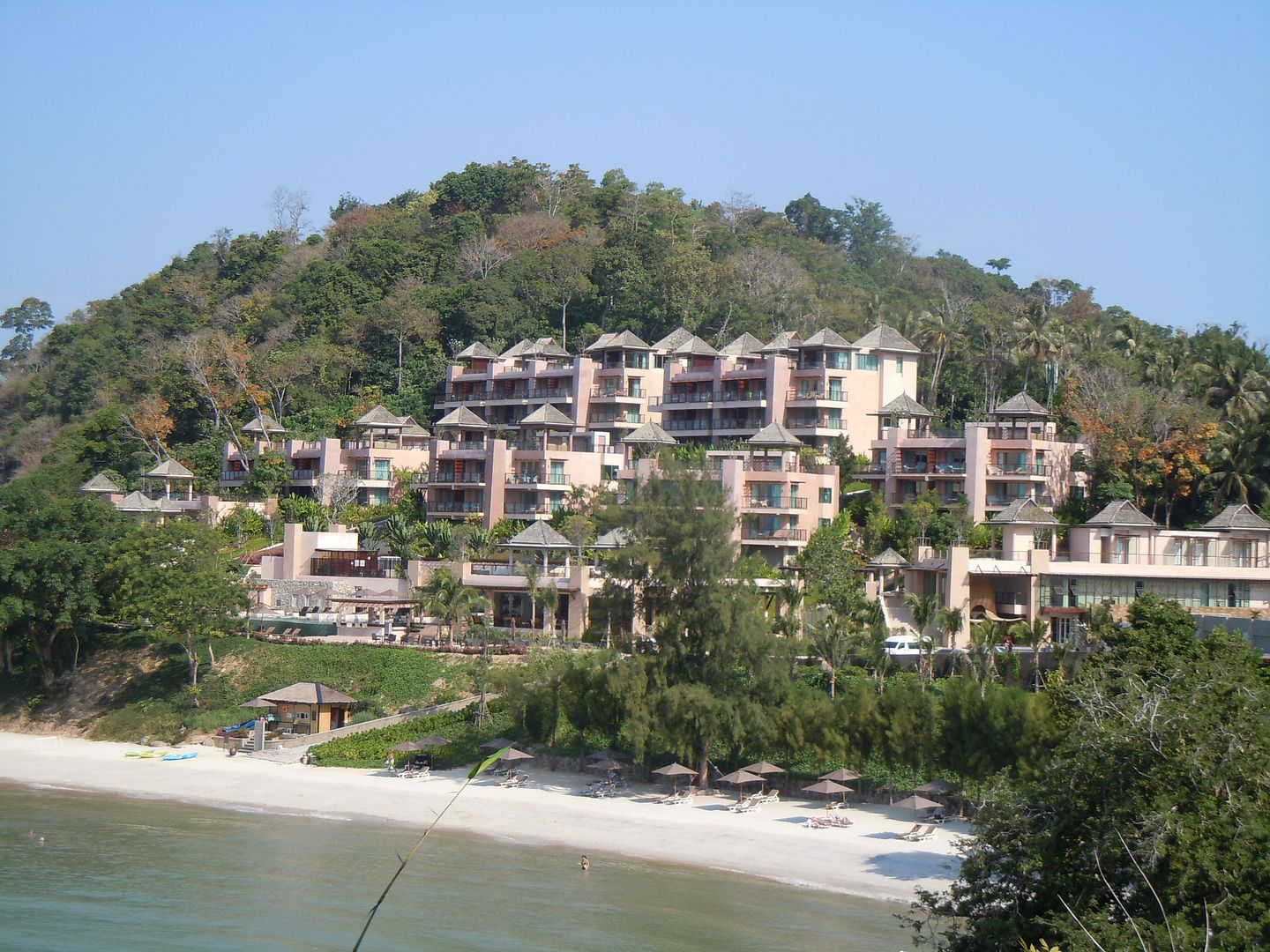 Westin Siray Bay, Phuket
The increase in cases is being blamed for a delay in vaccinations on Phuket, and the country's goal is 70% vaccination by end of June in order to provide for re-opening. However, "[i]f herd immunity can not be achieved by June, only certain areas of Phuket may be opened to foreign tourists, rather than the whole island, as originally planned."
Of course the notion that herd immunity would be reached with 70% vaccination, primarily using Sinovac's vaccine which was reported to be 50% effective in Brazilian trials but now showed 67% effectiveness in Chile while a top Chinese official admits the country's vaccines lag in their effectiveness.
Nonetheless this plan is far more reasonable than the 'very Thai' approach proposed last year for cmaking visitors wear tracking devices, and hiring locals to follow visitors everywhere they went or the 31-step process for entering the country outlined in the fall.
Still, re-opening Thailand is far more hopeful than Australia, where the government says they could keep borders closed even after vaccinating everyone.
(HT: Drew J)