United just said they wouldn't have law enforcement take passengers off flights anymore.
Except — as I called it yesterday — they more or less had their fingers crossed. They said this applied "unless it is a matter of safety and security" And though understandable, I noted that this exception "renders the policy statement meaningless."
United's new promise lasted until yesterday when a bride and groom enroute to their Costa Rica wedding were booted from a Houston – Liberia, Costa Rica flight for 'self-upgrading' to empty economy plus extra legroom seats.
Having flown from Salt Lake City to Houston on United, Amber Maxwell and Michael Hohl boarded their connecting flight UA 1737 and say that "a man was lying — asleep — across their assigned seats" so they figured no big deal, they'd just grab a couple of seats three rows ahead. The flight wasn't close to full, so it didn't make much difference.
"We thought not a big deal, it's not like we are trying to jump up into a first-class seat," Hohl told the station. "We were simply in an economy row a few rows above our economy seat."
That's their story, anyway. United tells a different one.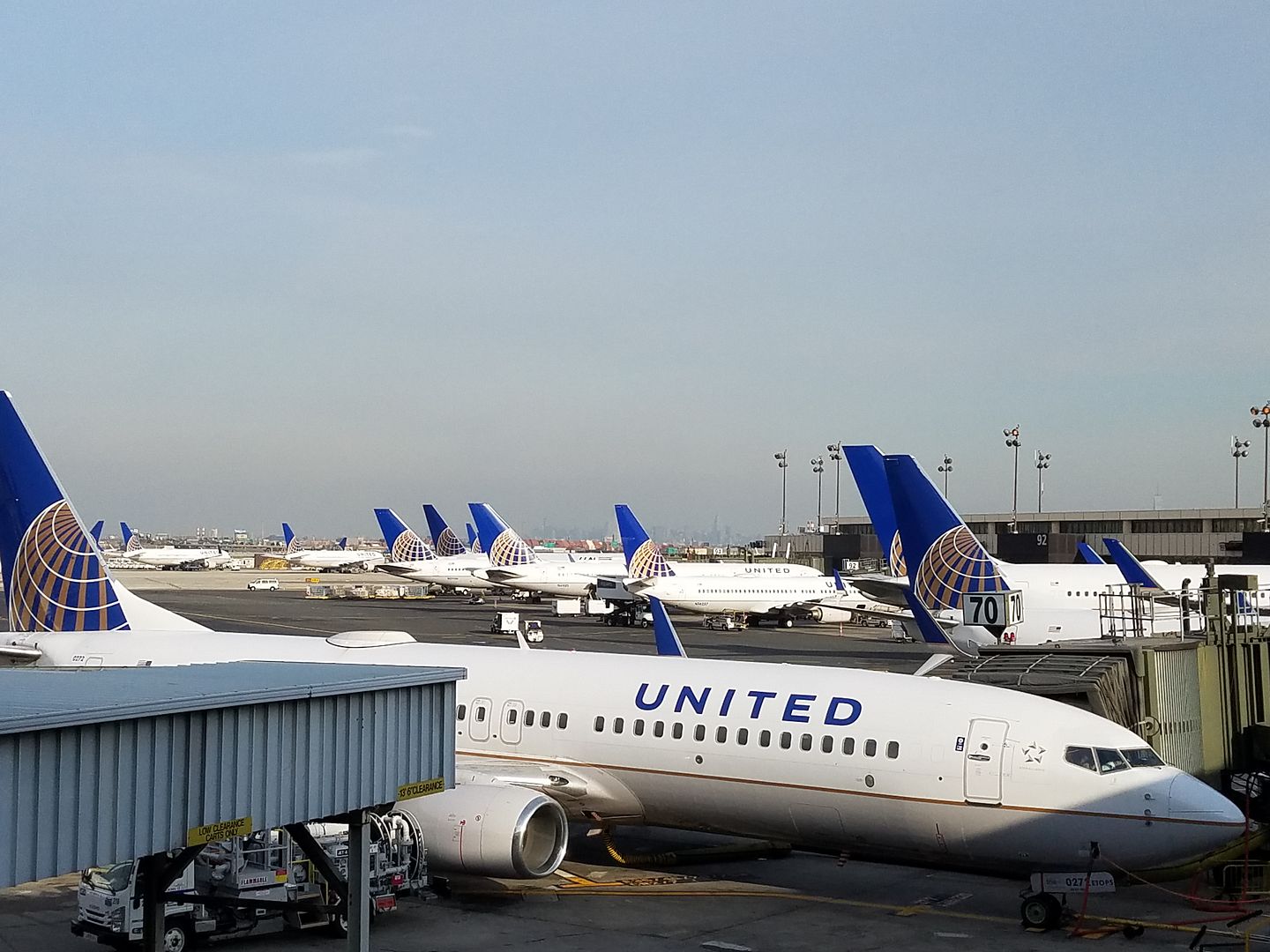 They were assigned seats 24 B and C, and moved to 21 B and C — an exit row. They hadn't paid for the exit seats so they were instructed to go back to their assigned seats "which they did after asking for an upgrade and being told no."
They're headed to their wedding and everyone knows if you're getting married you should ask to be upgraded, right? While I've certainly gotten an upgrade I didn't deserve the wedding bit is one of the sure ways to look like an idiot trying to score a seat up front.
Although they say they returned to their seats (the ones they claim were being occupied by another – sleeping – passenger),
After sitting, Hohl said a flight attendant approached and asked if they were in their ticketed seats. The couple explained they weren't and asked if they could get an upgrade, but instead were told they needed to return to their assigned seats.

Hohl said after complying with the flight attendant's demand, a U.S. Marshall came onto the plane and asked them to get off.
They say they complied because they were afraid of what happened to Dr. Dao last Sunday.
"They said that we were being disorderly and a hazard to the rest of the flight, to the safety of the other customers," said Hohl.

United Airlines claims they actually tried to sit in an upgraded seat "repeatedly" and they "wouldn't follow crew instructions."
They were rebooked for a flight this morning, and the delay doesn't throw too big a wrench into their plans because they're not getting married until Thursday.
United explains,
"These passengers repeatedly attempted to sit in upgraded seating which they did not purchase and they would not follow crew instructions to return to their assigned seats,"
Now this is hardly a compelling case to go to war with United over. In the absence of eyewitness statements or video to the contrary I'm willing to accept United's version of events as plausible.
Update: United now says that the couple was removed by airline staff and not law enforcement.
HoweverIf the wedding couple's claim is true this seems more like a circumstance United promised not to call law enforcement than one where they say calling law enforcement is needed for safety. They still appear to be treating cops as private security, and customer service problems as potential crimes — even if the passengers may have been foolish.
In fact, it's precisely that United was willing to rebook them for the morning that suggests to me the airline didn't perceive a threat to the safety of the aircraft or its passengers and didn't believe a crime was occurring.