After losing a partnership with LATAM to Delta, which bought a stake in the South American megacarrier in 2019, American Airlines launched a partnership wtih Gol from Brazil – the airline Delta itself used to partner with but severed ties in order to like up with LATAM. It was something out of an episode of Soap.
Now if you want to go beyond American Airlines destinations in Brazil you'll generally fly to South America on American and connect to your final destination on Gol. One passenger tried to fly Gol to
São Paulo, connecting to American Airlines on an American Airlines ticket, and wound up in a confrontation with police in the middle of Gol's ticketing office in São Luís.
The passenger shares that they showed up to Marechal Cunha Machado International Airport 90 minutes before their 5:30 p.m. departure. At check-in they had two problems,
They had a U.S. passport, but the agent wouldn't check them in without a green card or other residency document.
They wouldn't accept the passenger's Covid-19 antigen test taken with 3 days of travel.
The agent does a bunch of typing, makes a phone call and then asks me if I had proof of US residency like a green card. I look at him like …? A US Passport is more than sufficient to enter the US. Even the Brazilian passenger next to me is like…a US Passport holder literally cannot have a green card. He goes off and makes some more phone calls and comes back and doesn't mention the green card again.

Next he asked me for my COVID test. I give him my antigen test that meets all CDC requirements that was taken three days ago. He goes off and makes some phone calls and comes back telling me I need a PCR test. I pull up the US Embassy, CDC and AA websites to show him that an antigen test is fine.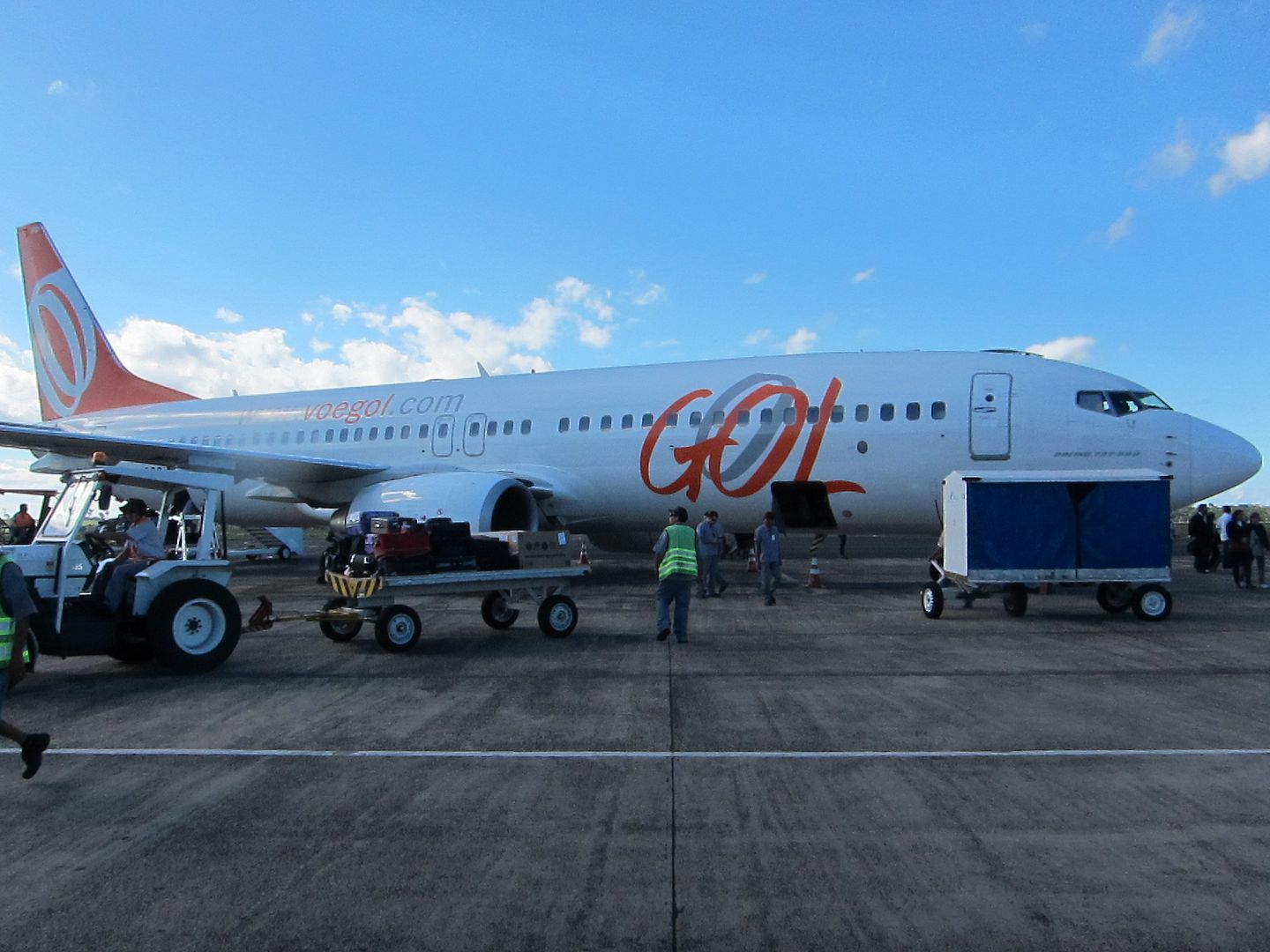 The passenger relays that the Gol agent insists "test requirements vary by airline" and that a PCR test is an American Airlines requirement. It's not, and American confirms this.
This check-in ordeal took 90 minutes. The airline agreed the passenger was flight-ready, but the flight had already departed. And they couldn't do a rebooking of an American Airlines codeshare ticketed by American. So, he says, "[t]he GOL staff try to get me to pay $2800 and they will reimburse me and I'm like 'do I look that stupid?'
The Gol office is closing and tells him to "please call reservations after noon tomorrow and the will be an interline supervisor who might be able to assist." That's when the passenger "caused a scene – [sitting] down right in the middle of their office and refus[ing] to leave until they booked me a flight" back home. Police were called, and ejected him from the ticket office.
This passenger is still in Brazil and even if they can get rebooked they need another Covid-19 test, because the one they have will be too old for travel back to the United States by the tie they fly.
My thoughts here would have been to try to get Gol to check the passenger in only to São Paulo, so the sticking points wouldn't have been an issue (Brazilian domestic flight, no 'American Airlines' or U.S. entry requirements) but apparently he asked for that and they refused.
Airlines, especially in outstations, will make mistakes believing 'they know the rules' when they're simply wrong and unwilling to yield in the face of evidence. But what truly compounds the issue is the inability of Gol to figure out how to reissue the ticket to get the passenger home. They could, of course, do it at their own expense but no one was willing to.
Still, this story is an example of why I never want to fly on a codeshare ticket if I can help it because codeshares needlessly complicate servicing a reservation.